Today was a great day! I am celebrating another year and having fun doing it. Today is my birthday, and I started the day skating with someone that I have been trying to get to the skating rink for years. Mr. JT is a local skating legend. He was the first black to skate at many of the surrounding skating rinks, and he is an expert at "trucking", which is a type of coordinated dance that skilled skaters do. I used my time with him to learn a few moves. He was absolutely amazing! He spoke to my oldest daughter and a group of local kids from the area about integrating skating rinks and his experience as a skater. The kids loved him, but I think I had more fun than the kids.
And yes, I skate in full knee pads, elbow pads, and wrist pads now. I'm another year younger, but I don't want to break any bones! I have been skating since I was a child. I love skating, but I am not taking any chances! 😉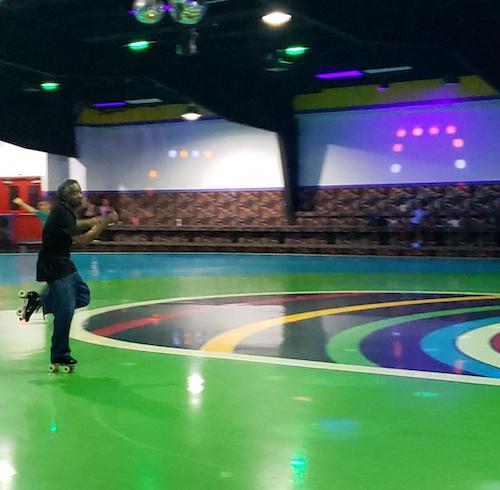 Mr. JT has some awesome moves. I tried to keep up with him, but I couldn't! He danced, he trucked, and he did not disappoint. He is a tough act to follow.
After hanging out with Mr. JT, Matt and I hired a wonderful babysitter and went out to dinner. Our first stop was at Purveyor on Church Street in Huntsville. The ambience and food were top notch. It was such a great choice for a birthday dinner.
They also have a nice, spacious outdoor area.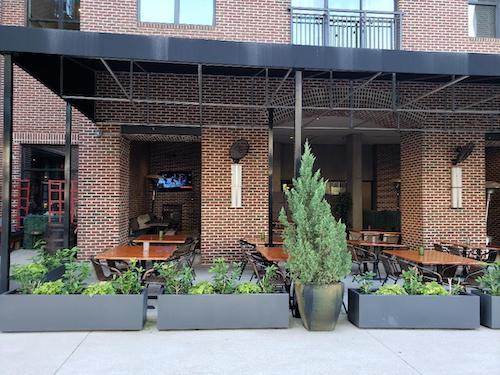 Matt and I don't drink, but Purveyor has a serious wine selection. They also have a beautiful wine room for private events and parties. I love the industrial yet elegant feel of the place.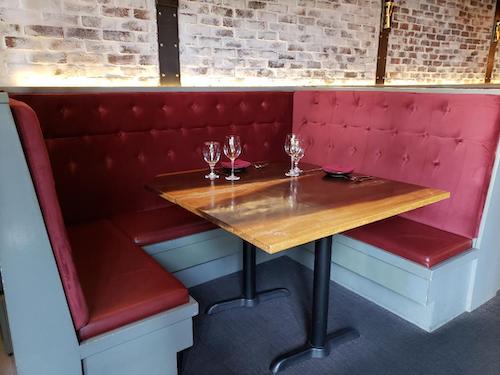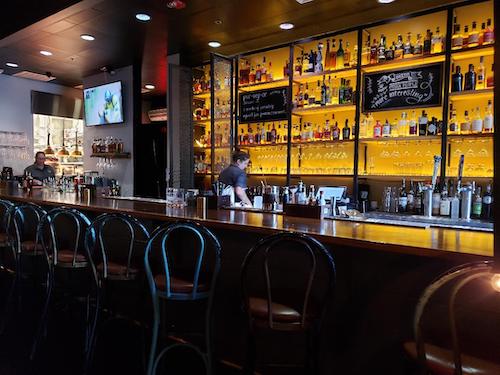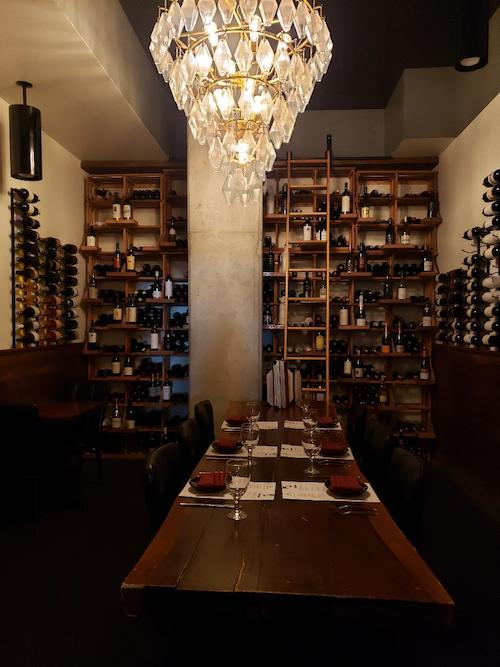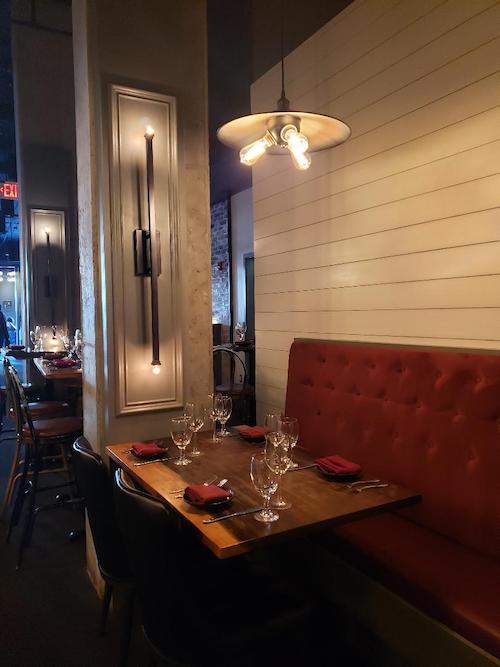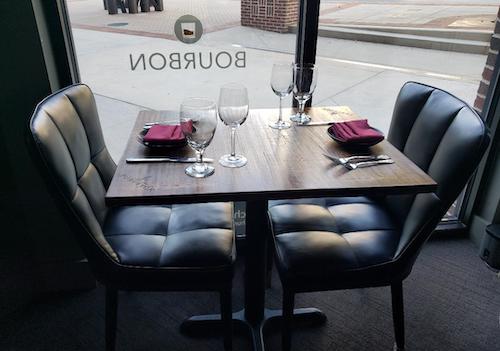 We started with the Wagyu tacos. Wagyu is a Japanese beef cattle breed. I do not eat beef, but I had to try this taco. This beef has a unique taste. It was very tender, and the restaurant even has the Wagyu certificate to certify that the Wagyu beef served at Purveyor is 100% real Wagyu beef. It's my understanding these cows are massaged and given the royal treatment before being prepared in some of the finest restaurants around the world. Our server actually brought out the Wagyu authentication certificate for us to view before our meal.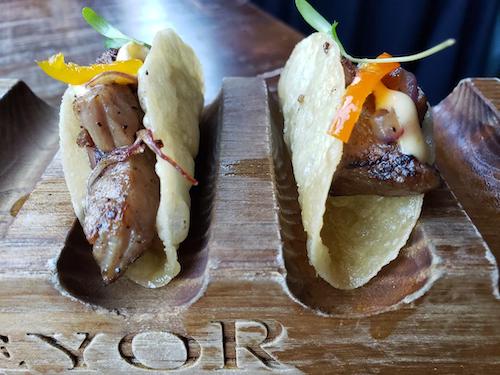 Matt ordered lamb, and I ordered scallops for the main course. Matt loved the lamb, and my scallops were seasoned to perfection. Matt's meal came with a salad. The salad also had a fried egg on the side. It was a beautiful salad to say the least, and Matt thoroughly enjoyed it, especially the egg. Matt and my oldest daughter love eggs — scrambled, sunny-side-up, over easy, you name it.
Caesar salad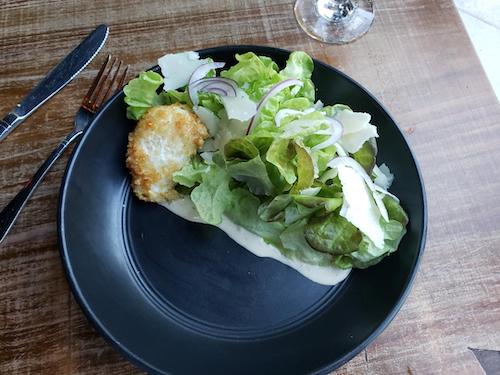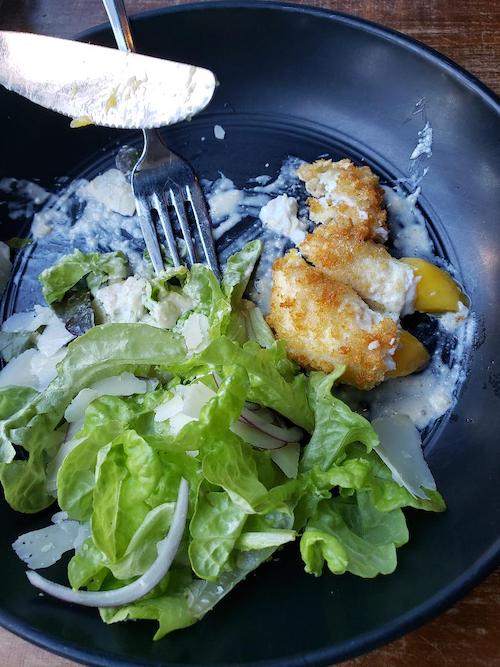 Scallops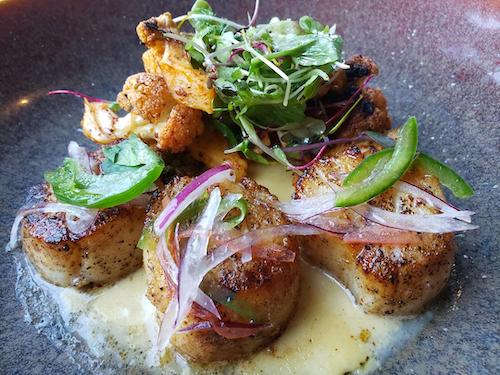 Lamb chops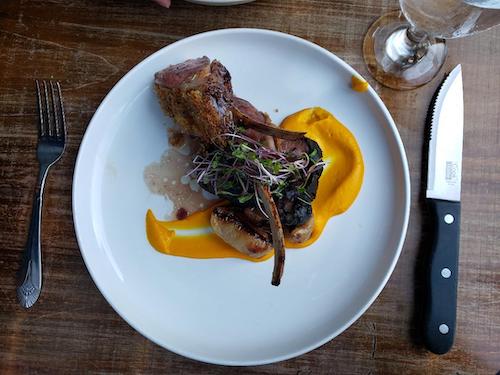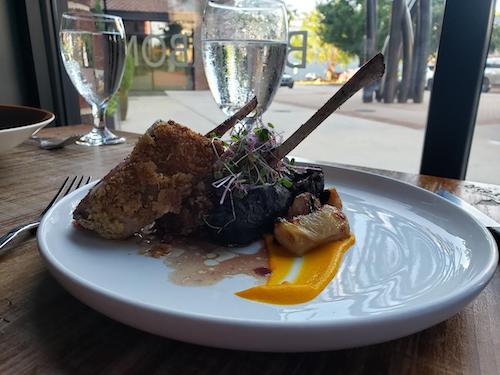 Our server was attentive and very thoughtful. She remembered that we didn't drink, so after we finished our dinner, she brought out two glasses filled with pineapple juice for us to toast to a fabulous birthday.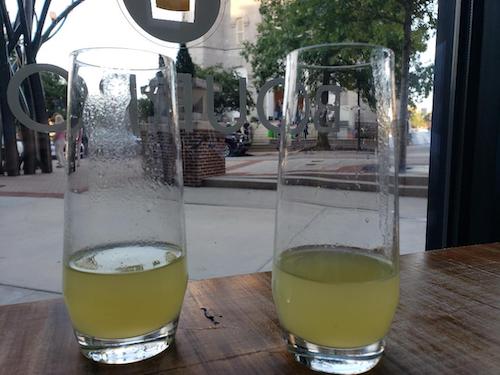 We debated on whether to order dessert, but I wanted to try this French bakery at Mid-City, TOUS les JOURS. I really enjoyed the experience at the bakery, and I'll blog about it later. However, I really enjoyed Purveyor. Please note that if you look at their website, they don't have a menu for viewing because their menu changes weekly. Check out their website here.
I highly recommend Purveyor to anyone looking for an elegant dinner in a beautiful setting with great service and delicious food.