For dinner, the family and I tried Wicked Bao. Hugh from Amelia Island Board Rentals recommended this place, and I'm so glad he did. When we arrived, the place was packed. There were several people standing outside waiting to get in, but it was worth the wait.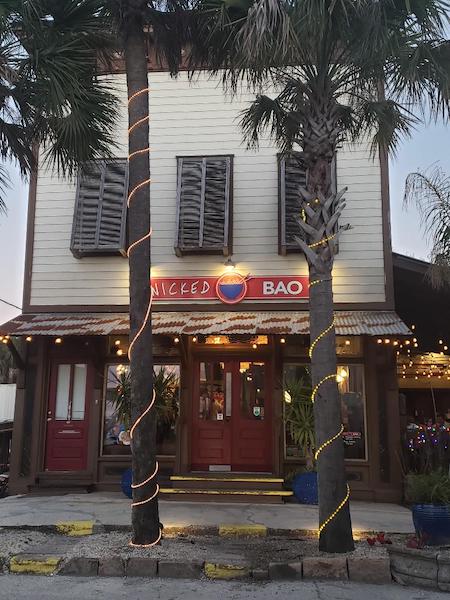 While waiting outside, Nathalie (the owner) walked out to check on everyone. I told her that Hugh sent us to visit her. Her face lit up, and she threw up a peace sign to take a picture. I was tickled when she posed for a picture. Nathalie is such an inspiration. She started her restaurant in December of 2017 after losing her husband in a tragic car accident. According to locals, the line is out the door almost every night. You can read more of her success story at https://wickedbao.com/success-story/.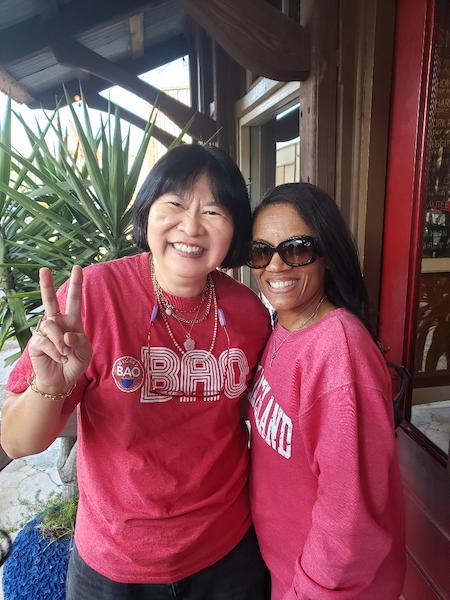 The restaurant is known for its Bao, which is a warm, sweet, soft bun made from flour, yeast, sugar, baking powder, milk and oil. The bao is filled with beef, chicken, or pork. I ordered chicken for me and the girls, and I ordered beef for my husband. This is her popular dish, and I can certainly understand why. I could have eaten all of those buns alone. They were absolutely delicious!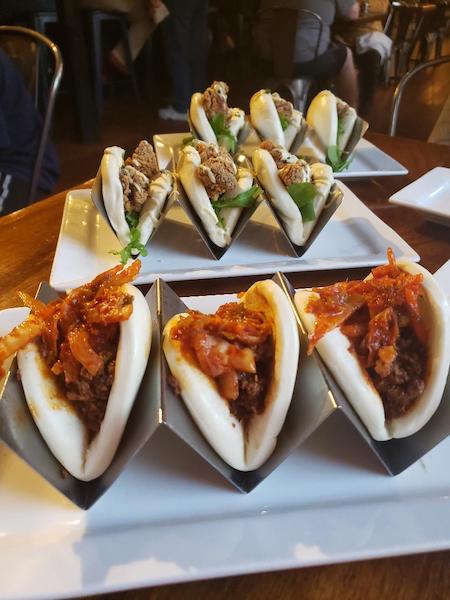 I also ordered the Dan Dan Noodle, which is egg noodle, Sichuan chili oil, snow peas & Shiitake mushrooms. This dish is vegetarian and was good and spicy.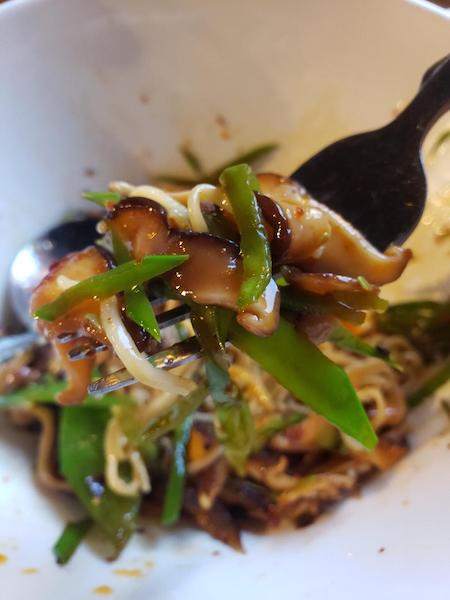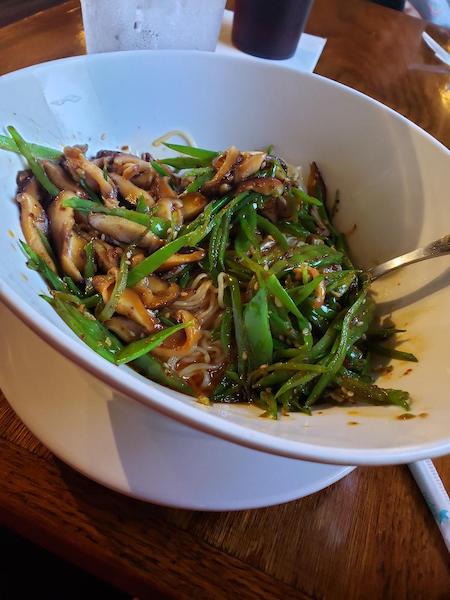 My husband ordered the crispy pork chop rice with Asian slaw and sweet chili sauce. I don't eat pork, so I did not taste his dish. He cleaned his plate, so I am assuming it was a winner.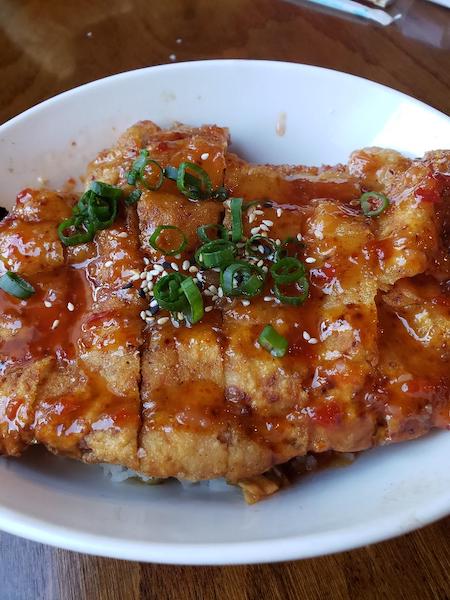 This was a great culinary experience. I called beforehand to ask about reservations. I was informed that I could just walk right in. It is in the middle of warehouses, so it is easy to miss. However, be prepared to wait in line if you are there during busy hours. Whenever you go, just remember it is worth the wait. Great food, great owner, good times! Check out the Wicked Bao at https://wickedbao.com.
.