Friends, you already know where I love to rest my head when I leave town. Yes, I love the Ritz Carlton, but this time, it was just not the best option for me and my family. We were going to be visiting the island for 5 days. Five days in a confined space with two kids was not going to work. I originally booked the Ritz, but I cancelled two weeks before we left for Amelia Island. A basic room was $800 per night with two beds, a small fridge, and a coffee station. A suite was larger, but it did not have a separate bedroom for my kids. A sofa bed was available for the kids and a king size bed for me and the hubby. So, we decided to book a VRBO through Vacasa. Although I was hesitant, I am so glad we did. The kids had their own bedroom and bathroom, which was awesome! We had a full living room, dining room, and kitchen. The property was right on the beach and had an amazing view. I prefer certain hotels because they offer a private beach. For safety reasons, I prefer a private beach and not a public beach with crowds of people, especially when I have the kids. However, I don't think the Ritz could have topped this oceanfront property.
Amelia Island is a hidden gem. We didn't have to worry about Spring Break crowds. The island doesn't have nightclubs and places to stay out all night, so you didn't see large crowds of people everywhere. The beach and downtown area were very quiet with less people than your average beach town. We actually booked Amelia Island for fall break last year, but a hurricane passed through the day before we were to arrive, and we went to Destin instead. Vacasa allowed us to schedule another Vacasa property. The property in Destin was beautiful also and even more spacious.
In the VRBO at Amelia Island, the living room, dining room, and kitchen were open concept. Matt and I spent a lot of time in the living room, but the kids were upstairs in their space most of the time.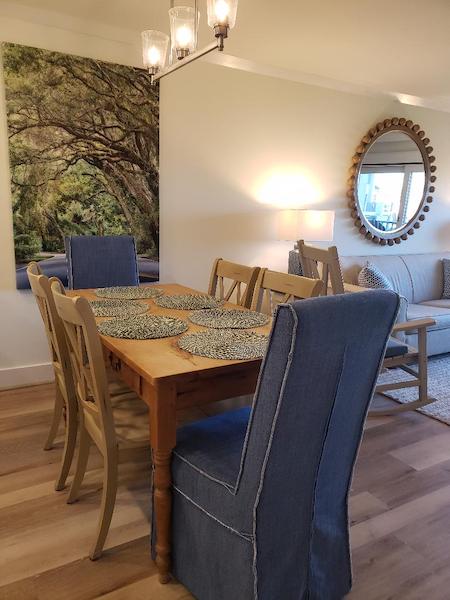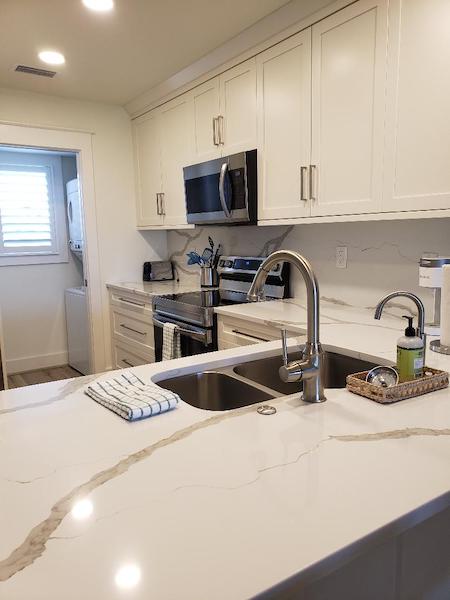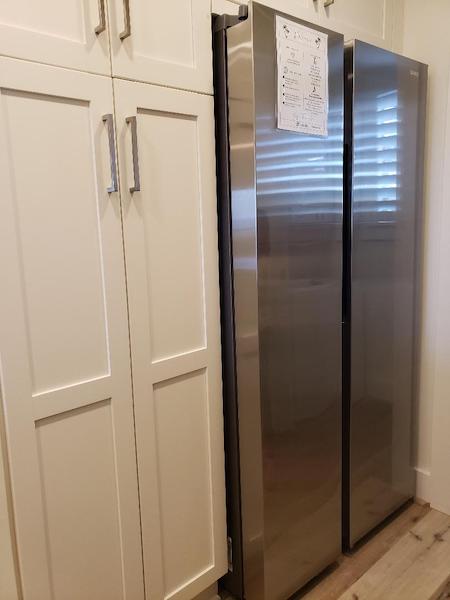 We purchased some items from the local Publix to stock the pantry with snacks, cereal, etc. The pantry was a good size for us to store enough food for five days.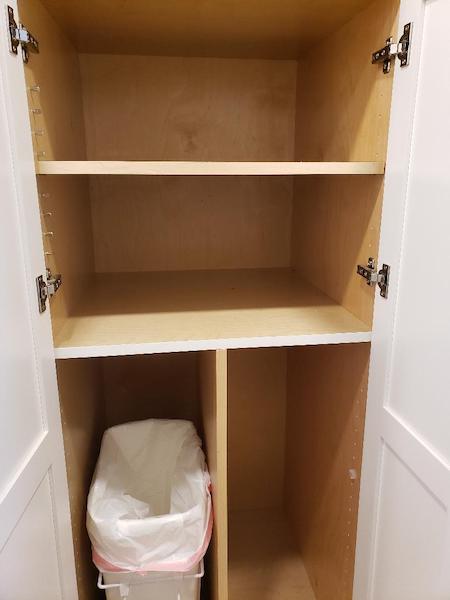 Every room was beautifully decorated. I love the wallpaper in the half bath downstairs. They even had my Mrs. Meyers soap in every bathroom. I bought a couple of bottles from Target. before we left home. I was surprised to see this soap in the house when we arrived.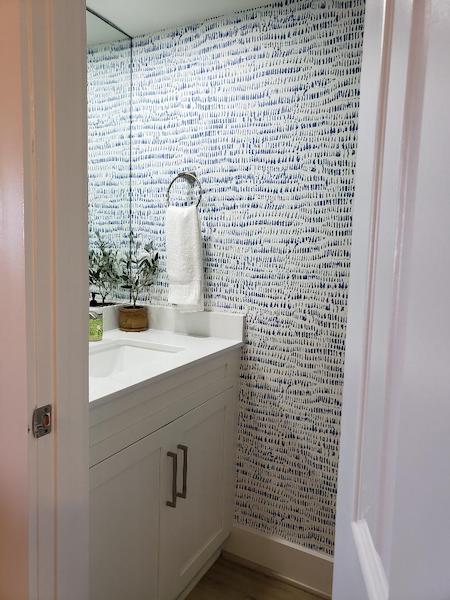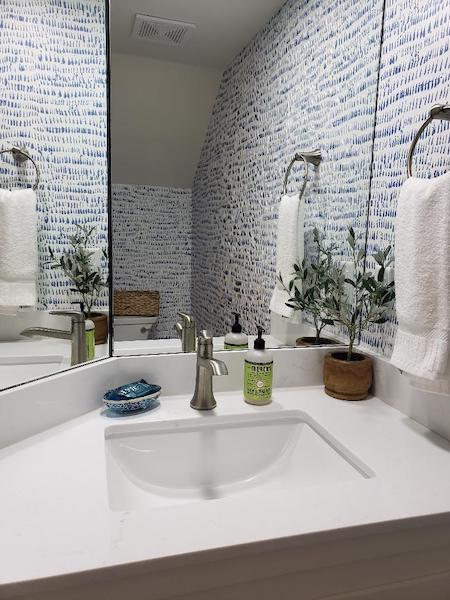 The view of the beach was beautiful. The walk to the beach took about 3 minutes.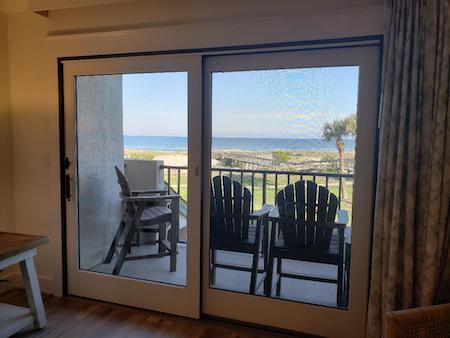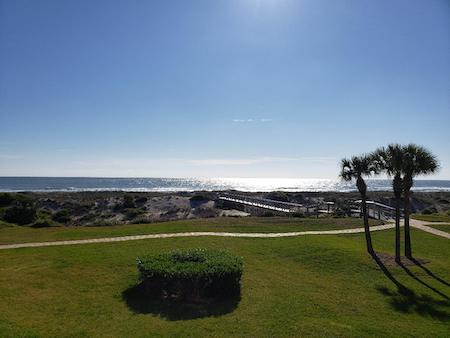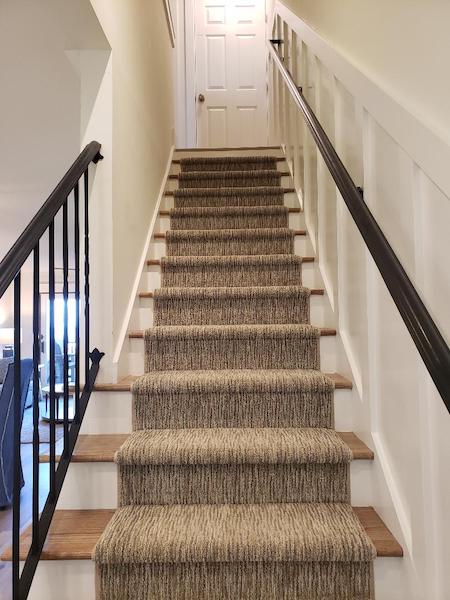 This was one of the reasons we booked this VRBO. The kids had their own room, and they enjoyed it. I also enjoyed them having their own space. I love my kiddos, but I just needed a separate space between me and the kids.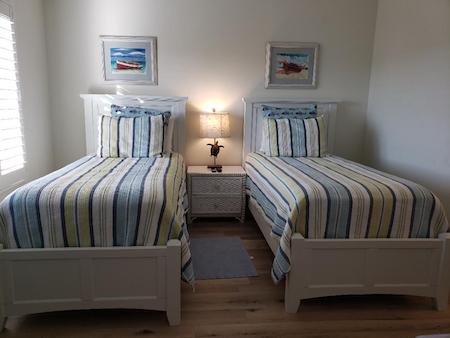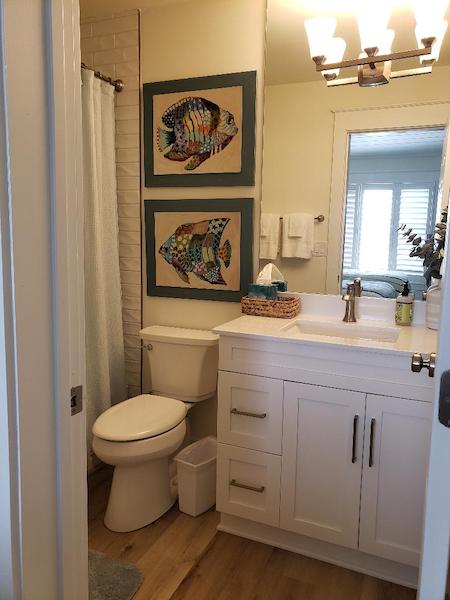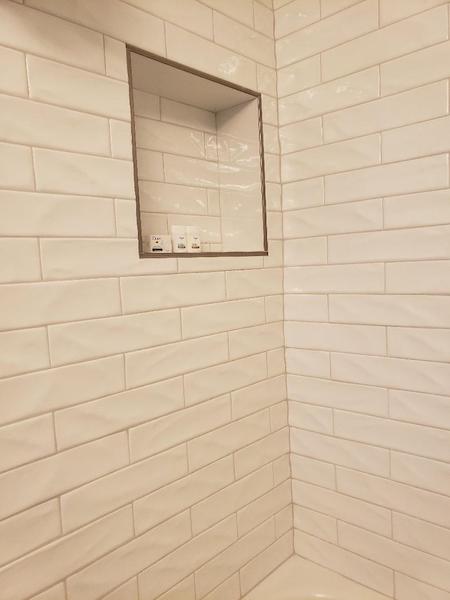 The master bedroom was awesome. The bed and pillows were great! I slept in every day. The time moved up one hour on the day we left for vacation, and Florida is an hour ahead of us, so we lost 2 hours. I am still not used to the time change.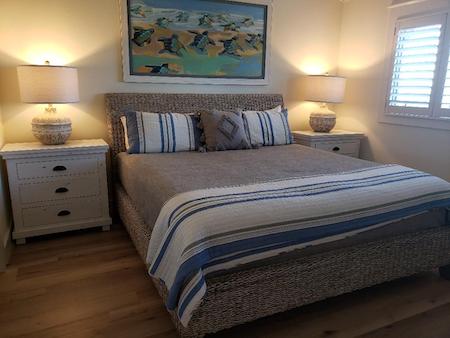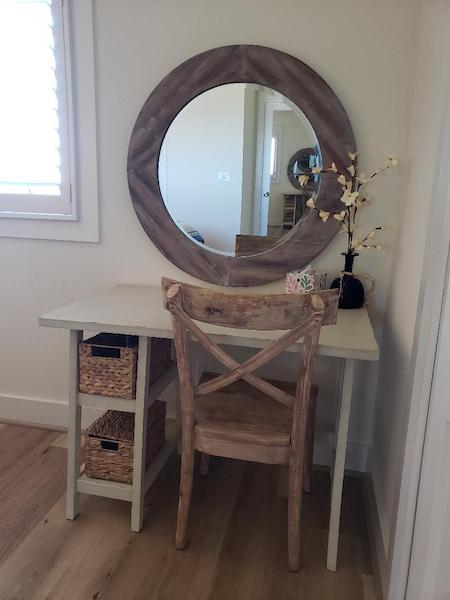 I love this tile work in the shower. The blue tile is so beautiful. Everything was well done.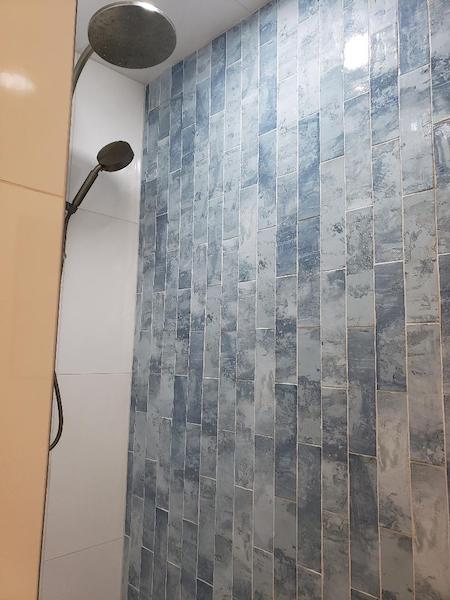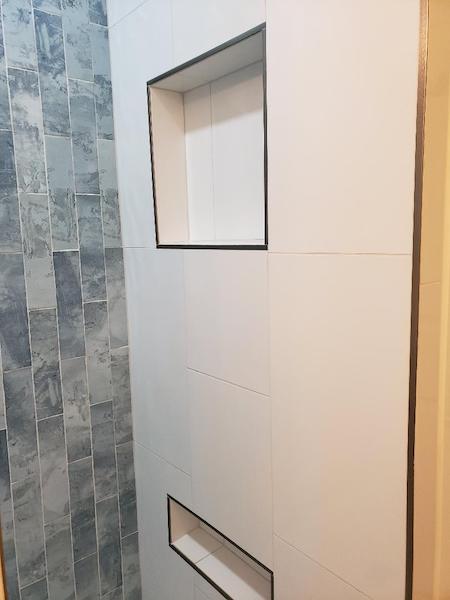 I think we will book VRBOs in the future when we are away from home for extended periods of time. I still love the Ritz, and I even went over to visit the boutique at the Ritz while I was there on the island, but hands down, I would prefer two bedrooms and two baths any day when I have to stay in a space with my kids more than two or three days at a time. When I visited the Ritz, it was extremely crowded. Valet had to park cars all the way out near the street. There was possibly a conference going on, but it was noisy, and people were everywhere. If you are looking to vacation for more than a couple of days, I would advise you to look into booking a VRBO, especially if you have kids. The kids loved the space. It was quiet and crowd-free. I'm so happy we booked this property!