After walking around downtown Fernandina Beach, we walked over to The Salty Pelican, which is another local favorite. Everything in downtown Fernandina Beach is within walking distance, so we parked at the marina and walked around to visit the local shops before heading to dinner. Once we finished our tour of downtown, we headed over to get dinner.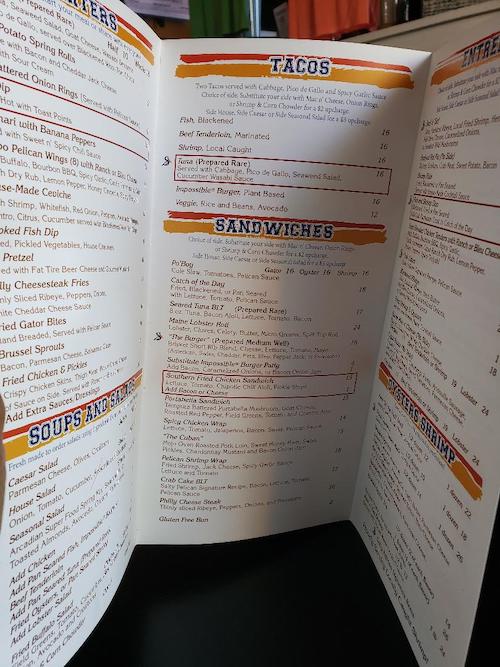 They have a large menu, but I walked in knowing I wanted a Maine lobster roll. All of the restaurants that serve seafood catch their fish the night before or early that morning to prepare for the day. I wanted some fresh lobster, so I ordered the lobster roll during my visit.
The waiter informed me before ordering that this was a small serving, and he was right. It was delicious, but I wanted more. This is not the usual Maine lobster roll. It was tiny. I'm accustomed to a larger portion.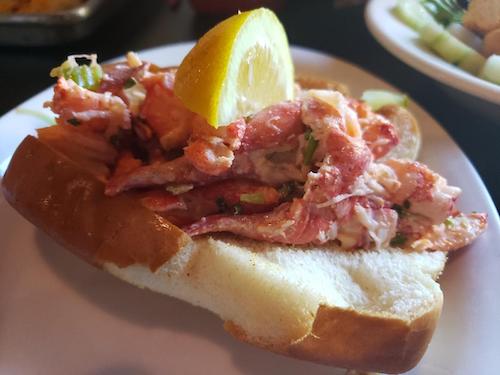 My husband chose the alligator poboy and plantains. I ate over half of his plantains, and they were the BEST! I need to learn to cook plantains. They are such a delicious addition to any meal. I need to get myself together and learn to cook some of these dishes. I'm sure I can pull some of these dishes off at home.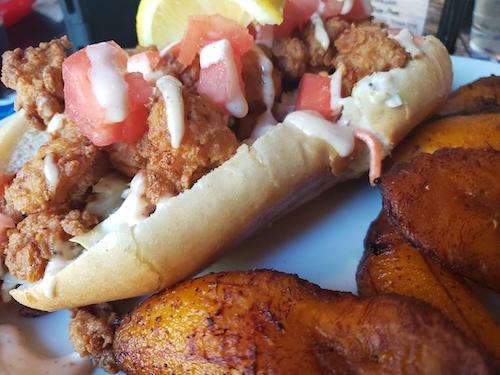 This was a great restaurant. My only complaint is the portion size of the lobster roll. My husband's portion was huge. He took food home. I was still hungry after I finished my dinner. His alligator was seasoned to perfection — not too salty, but really good. Those plantains were the highlight for me. I could have eaten those all day.
If you ever visit Fernandina Beach, check out The Salty Pelican. Parking is tough, so try and park at the marina, which is directly across the street from the restaurant. We got in and were seated right before the crowd arrived, so we had no waiting time, and the service was fast. When we left, people were sitting outside on the benches waiting to get in. Check out The Salty Pelican at https://thesaltypelicanamelia.com.