Today was a great day with the family. My oldest and I hung out at the beach and then we hopped in the truck and drove over to Kingsley Plantation, which we'll talk more about later. Kingsley was a plantation owner who went to Africa, brought back an African princess, married her, and had children. When he died, she took over the plantation as the owner. It's a very intriguing story, but I'll share pictures and a bit of the history later. But first, we have to talk about this blue corn catfish covered in étouffée from Lagniappe Restaurant on Amelia Island.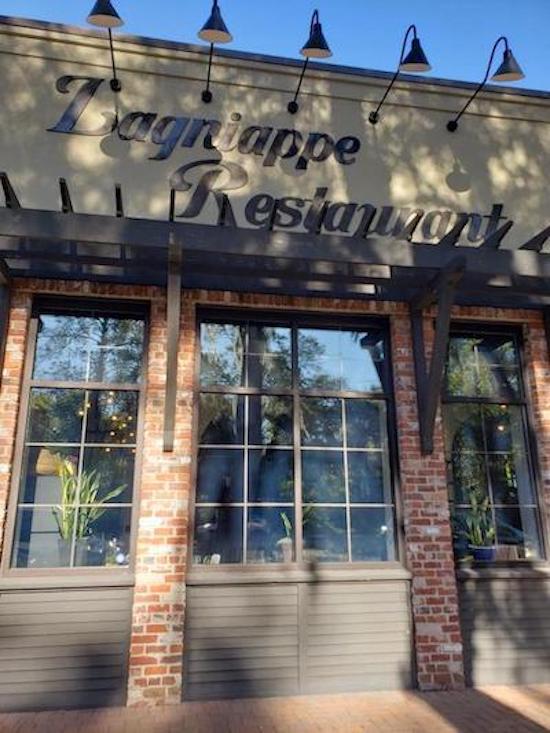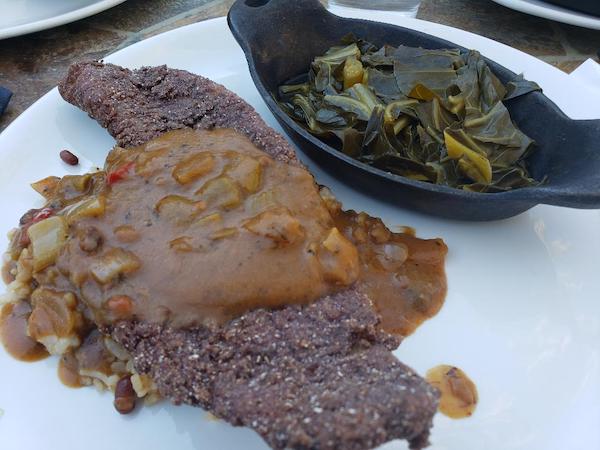 When Drew, our server, placed this plate of blue catfish before me, I looked at my husband who quickly pulled out his knife and fork without hesitation to begin eating. I reluctantly tasted a piece of the fish and etouffee and leaned back in my seat. It was heaven! It might not look like much, but the marriage of flavors was perfect. Those pickled greens were amazing, and I need this recipe. I could have eaten the entire pot of these greens. This was a great choice. My husband and I were pleased with our dishes.
My oldest loves oysters, so she ordered the chicken fried oysters and brussel sprouts. I ate some of her brussel sprouts, and they were delicious. I was afraid to ask for an oyster. She is protective of those oysters! LOL!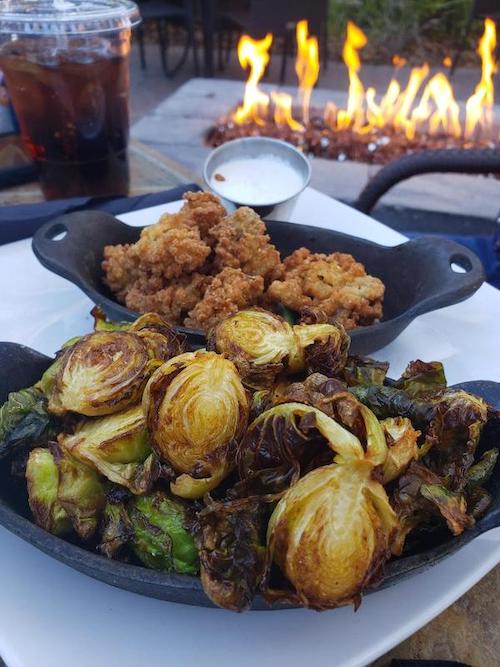 My youngest ordered chicken tenders. She is so picky and is stuck on chicken tenders or nuggets and macaroni and cheese. I don't know what type of batter they used for the breading, but it was somewhat sweet and it was delicious. I ate one of these because they were so good. I'm not fond of fried tenderloins, but I put one of these down in just a few seconds, and I have no regrets.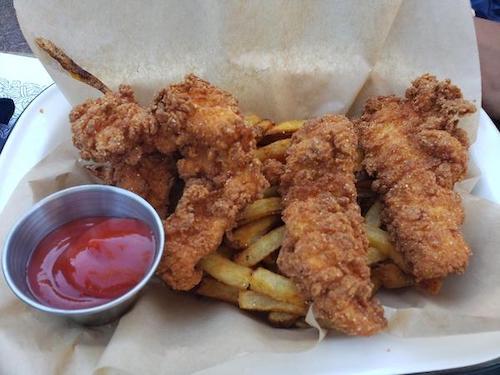 Chicken tenders and fries
If you are going to this restaurant, it is very popular and you need reservations. When we went, it was packed, and they asked if we had a reservation. Instead of turning us away, they told us we could eat on the patio if we wanted to stay and they would light the fire pit. I'm so glad we stayed. It was cool outside, but this fire pit did its job. The kids even loved it and had no complaints about the weather. If you ever visit Amelia Island, check out Lagniappe Restaurant at https://www.lagniappeamelia.com.