During our tour with Mr. Ron Miller of Coast One Tours, we asked for a great place to get ice-cream. My kids wanted ice-cream, so he recommended Fantastic Fudge, which received approval from the entire family. At Fantastic Fudge, they make the fudge in house, and they have plenty to go around. The store was so busy. It's downtown Fernandina Beach, which is about 10 minutes from Amelia Island. Once I tasted their chocolates and ice-cream, I immediately knew why it was a local favorite.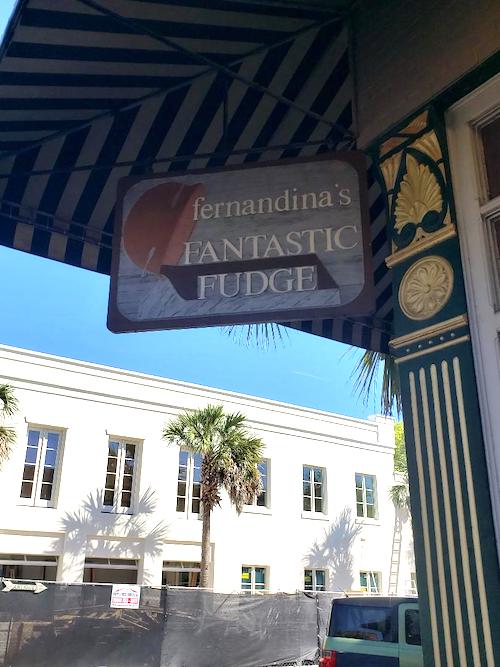 The weather was in the 60's and low 70's the entire time we were there. My attire was either sweatshirts and jeans or sweatshirts and leggings. I loved the cool breeze. It was perfect for walking around downtown.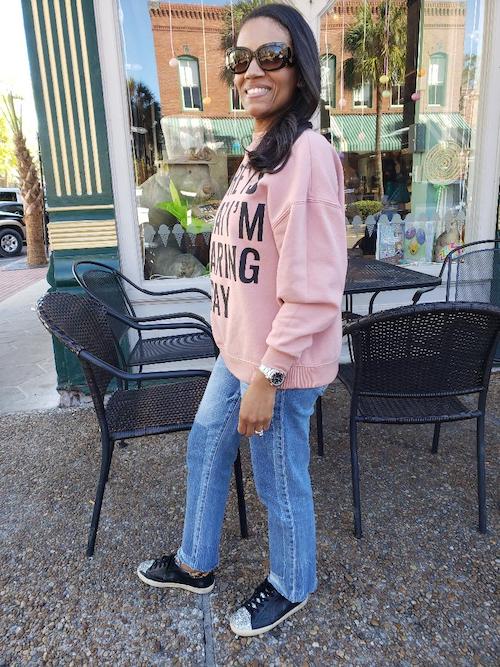 They have everything from white chocolate Oreos, chocolate mint Oreos, Dark chocolate pretzels, peanut butter creams, white chocolate coconut haystack, dark chocolate and milk chocolate coconut haystack, dark and milk chocolate caramels, peanut butter cups, dark chocolate and milk chocolate raisins. My daughter wanted the white chocolate almond and white chocolate cashews. They had so many different types of chocolate and fudge treats.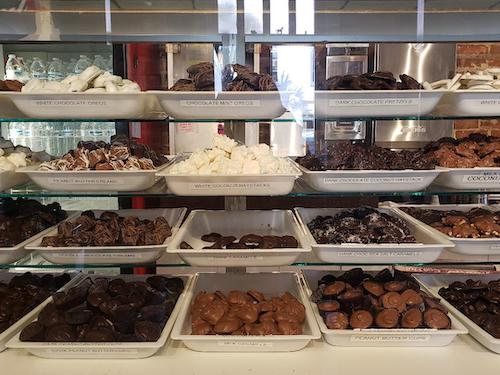 Chocolate and fudge treats at Fantastic Fudge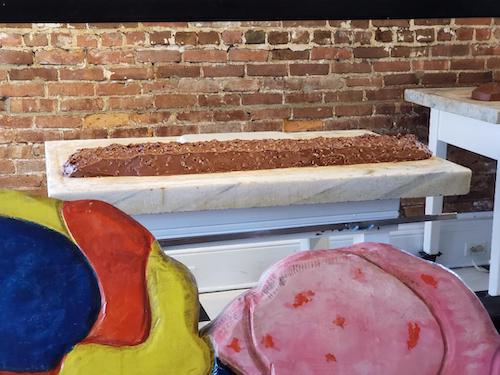 Homemade fudge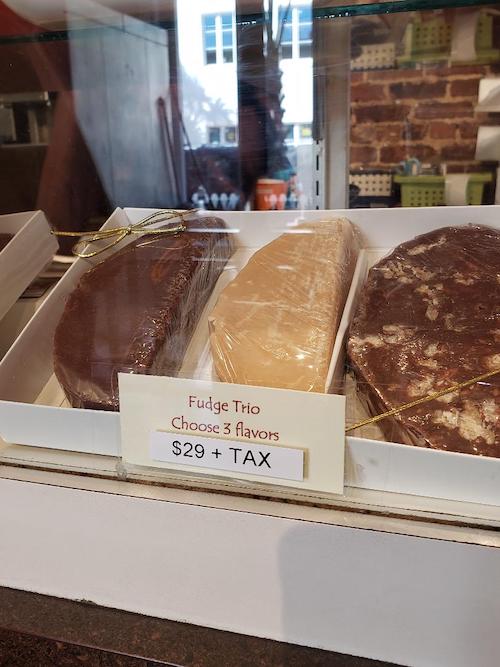 They also have caramel corn and saltwater taffy.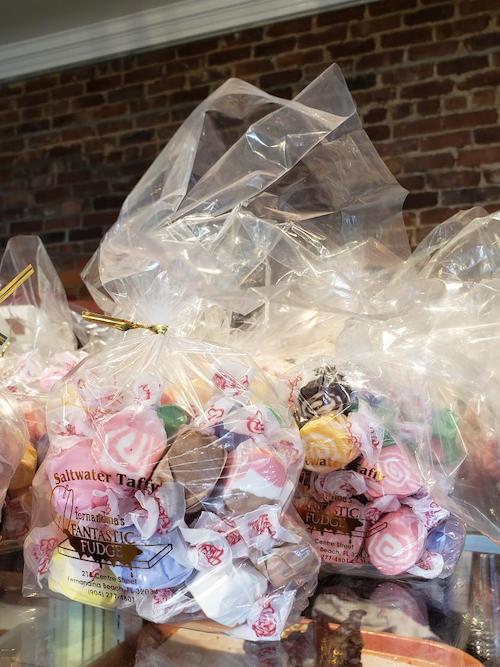 Saltwater Taffy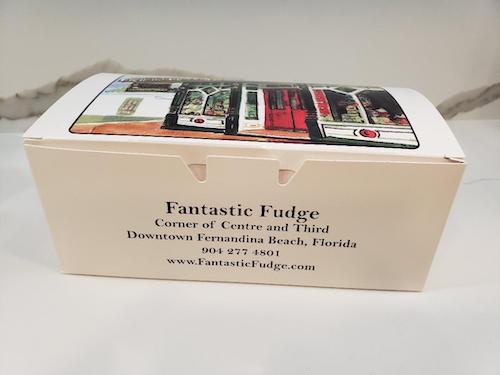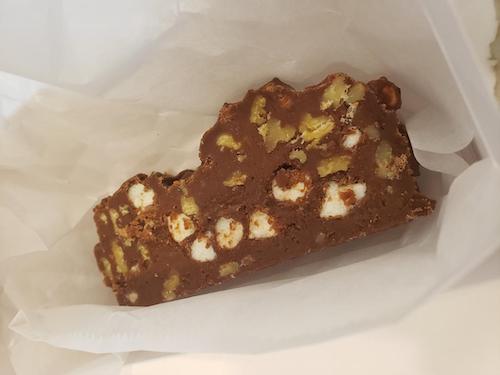 Rocky Road Fudge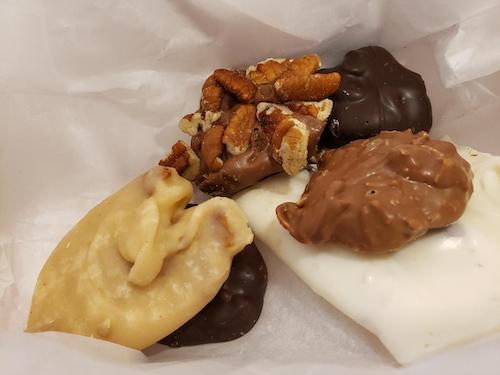 This chocolate melts in your mouth. The caramel is so smooth in the turtles, and the coconut haystack has just the right amount of coconut and milk chocolate.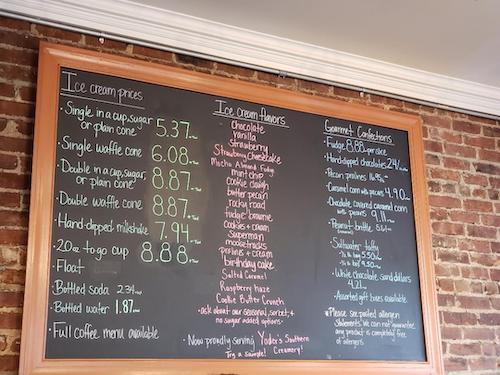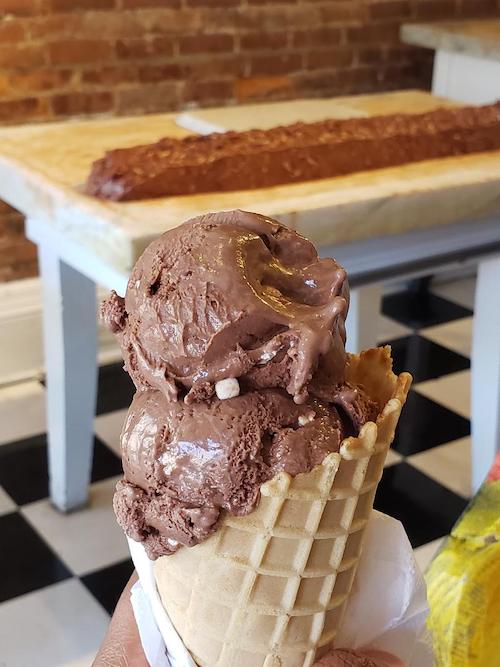 I chose the Rocky Road ice-cream. I love the marshmallows, chocolatey flavored ice-cream, and the crunchy almonds. I have to get more of this before we leave the island. This shop was a hit with the family.