Before heading to Amelia Island, I conducted extensive research on the rich history of American Beach. A.L. Lewis, Florida's first black millionaire, had purchased several acres of land on American Beach so that blacks could have what he referred to as "rest and relaxation without humiliation." Blacks were only allowed to go to the beach for whites one day during the week and within certain hours. However, A.L. Lewis wanted a beach for everyone to enjoy anytime. A.L. Lewis was an influential businessman who founded the Afro-American Life Insurance Company. He also founded the Lincoln Golf and Country Club in 1926 and loaned money to blacks to purchase homes. We were not allowed at the golf clubs where whites played golf, and we were surely not given mortgages to purchase homes during that time. The Lincoln Golf and Country Club was the only black country club in Jacksonville at the time.
Mr. Ron Miler of Coast One Tours, and his beautiful wife, Mrs. Avis Miller, spend their time teaching others about the history and culture of American Beach. The Millers are an awesome, knowledgeable couple that I would recommend connecting with if you decide to visit the island. The Millers have been showcased in several publications.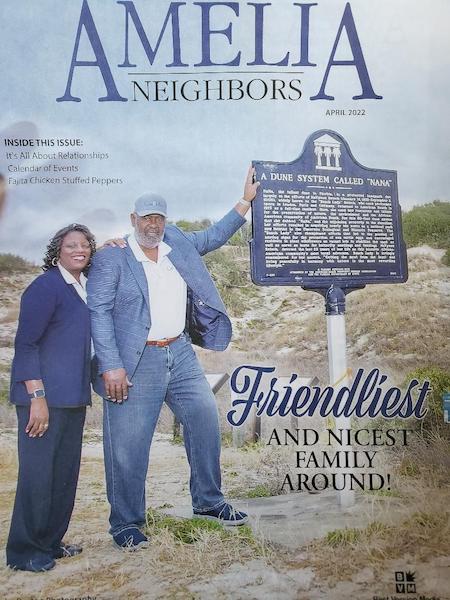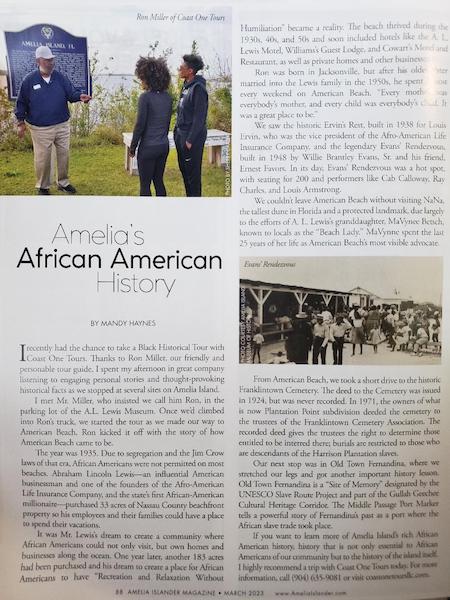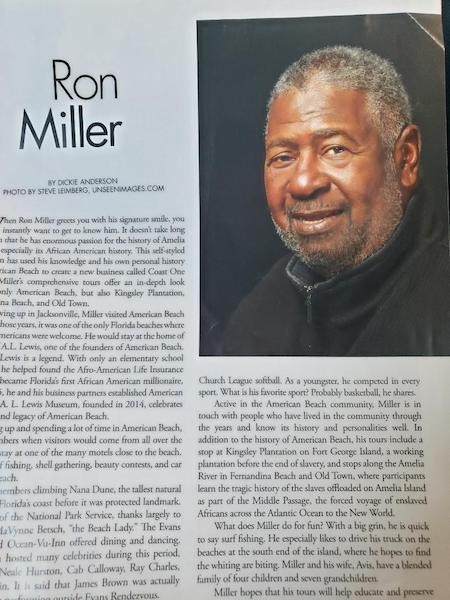 I was blown away when we visited the historic places on the island. Of course, we drove through American Beach where we saw Evan's Rendezvous where James Brown, Ray Charles, and other famous musicians visited and entertained the locals. American Beach is still occupied by many African-Americans. This area was self-sufficient during the days of segregation. This neighborhood had motels/inns for blacks to stay when they visited the beach. They had their own ice-cream shops, restaurants, etc. You name it and they owned it. They didn't have to go around to the back of the store where black families had to go to get ice-cream. They could walk right up to the front window and be served because it was in their neighborhood and was owned by them.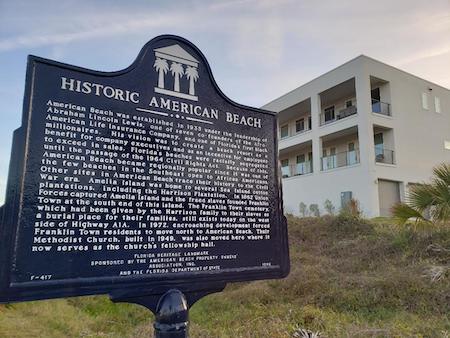 While driving through historic American Beach, we also met Mrs. Marsha Dean Phelts, a historian and the author of An American Beach for African Americans. I sat and read almost half of the book the evening I purchased it. I could not put it down. You can purchase her book here.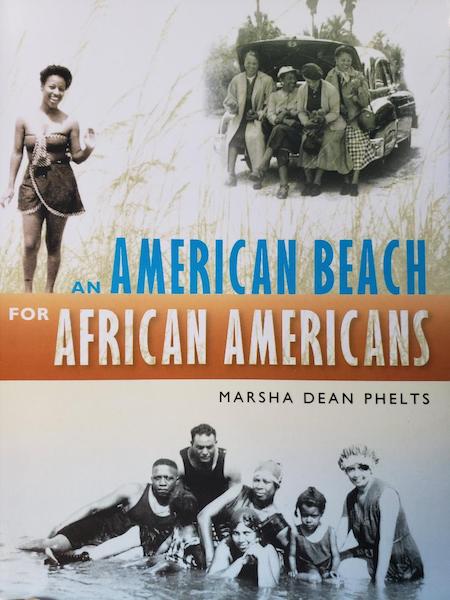 She signed my book and the cookbook she wrote. Her cook book was featured in Southern Living and can be purchased here. I really enjoyed spending time with her. She has a beautiful home on American Beach. She can sit on her back porch upstairs every morning and watch the sun rise. I asked her if she watched the sun rise, and she said, "No, it's too early!" I laughed the entire time I visited with her. She is amazing and has a beautiful spirit. I felt so privileged to have met Mrs. Phelts and the Millers. I felt like I was hanging out with my aunt and uncle. They were so warm and welcoming.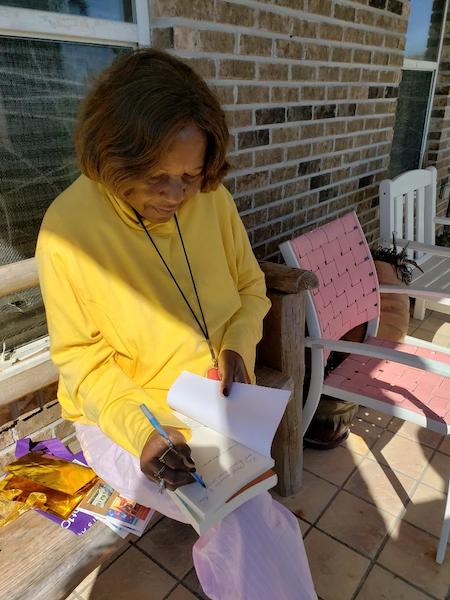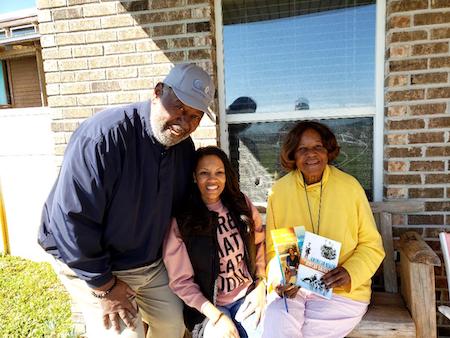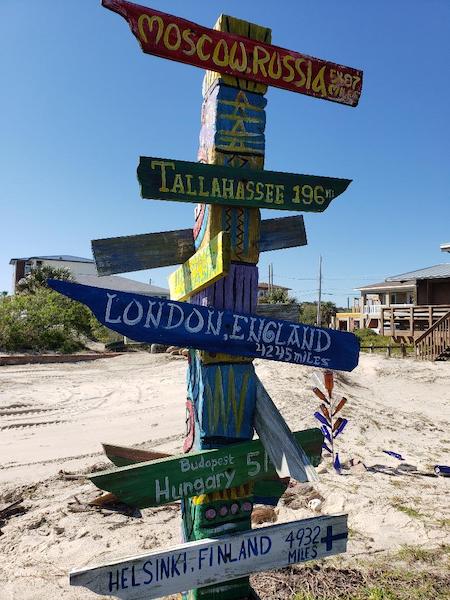 Mrs. Phelts has traveled across the world. When we visited, she told us about her trip to Africa. She has beautiful art in her yard on the beach. One of the art pieces in her back yard was featured on JacksonvilleFreePress.com. She is well known in the community, and my kids and I fell in love with her. We will be sure to visit her again when we return.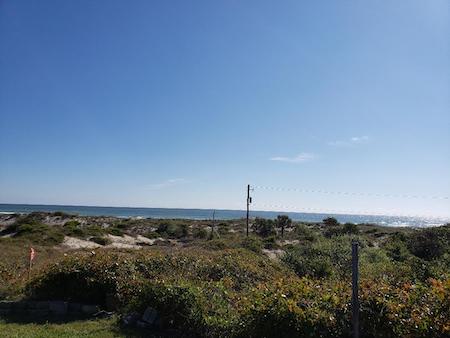 As we drove around, we came upon the location where slaves were brought onto the island.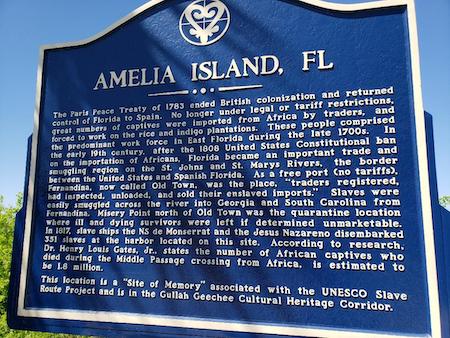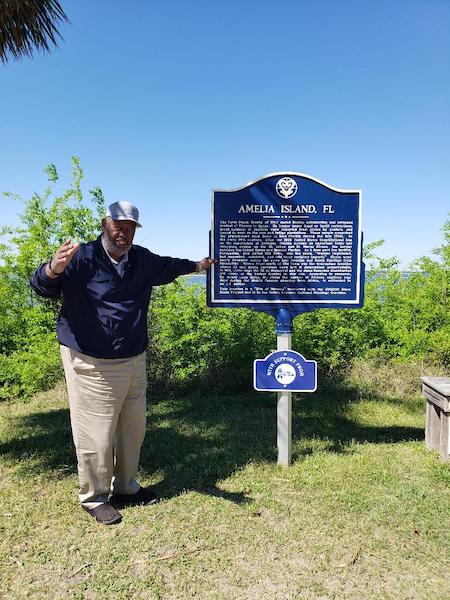 Slaves were illegally transported onto the island, and it is estimated that over 1 million slaves died during the Middle Passage crossing from Africa. This is the area where they sailed up to the dock, were taken from the ship, and waited to be sold.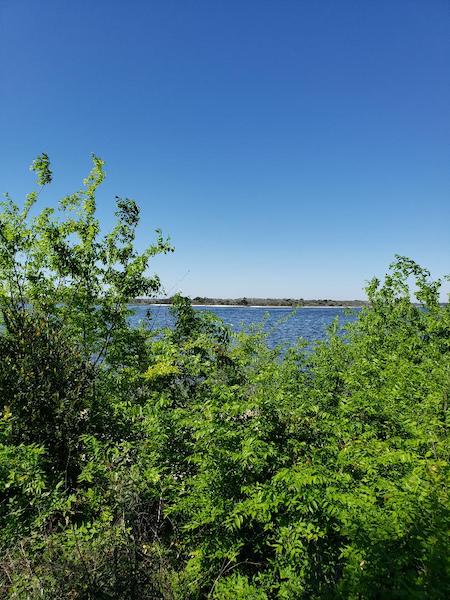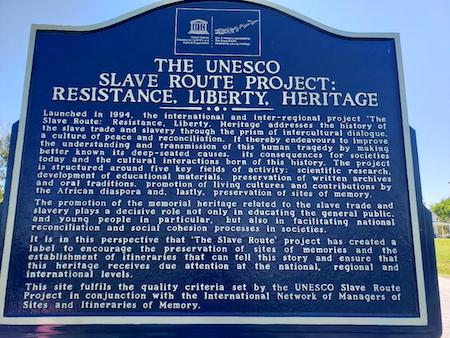 This house, which is currently being used as a bed and breakfast, used to be a safe haven for slaves hoping to escape to freedom. Marcellus A. Williams purchased this home in 1858. He later released his slaves and became active in the Underground Railroad. Read more about the history of this home here.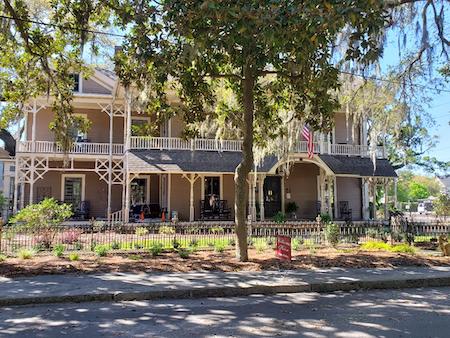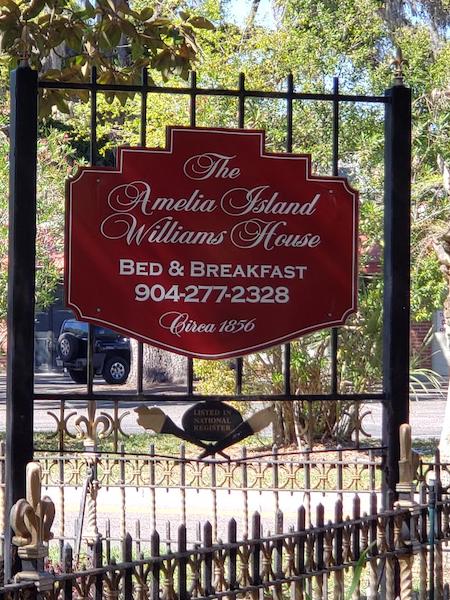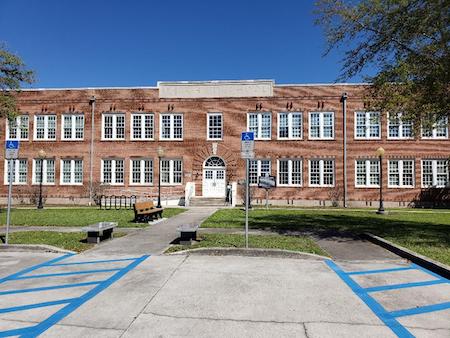 Peck High School was built with money from the Rosenwald Fund. The building has been preserved and now houses different businesses, including the fire department.
I can go on and on and on and on about the history on this island from Franklintown to the old slave cemetery. Amelia Island, Fernandina Beach, and American Beach are full of history that has been preserved throughout the ages. I am grateful for the Millers, Mrs. Phelts, and others, including the A.L. Lewis Museum, which I will talk about later and their contributions to keeping our history alive. Check out Coast One Tours here. If you don't take a tour with them on the island, you are doing yourself a disservice.