I found Amelia Island Board Rentals when I Googled fun things to do on Amelia Island. This was the highlight for my kids. The entire family skateboarded on the beach, and we had a blast. Hugh, the owner, took beautiful pictures of us as we skateboarded on the beach. He also took mini films of us riding together, which meant we will be able to enjoy these great memories for years to come.
It was cool outside, so we all wore sweatshirts and jeans. It warmed up a little while we were skateboarding, but the breeze felt just right. This vacation was awesome! I did not spend my time sweating and running for cover in the shade. I was able to enjoy the weather the entire time we were on the island.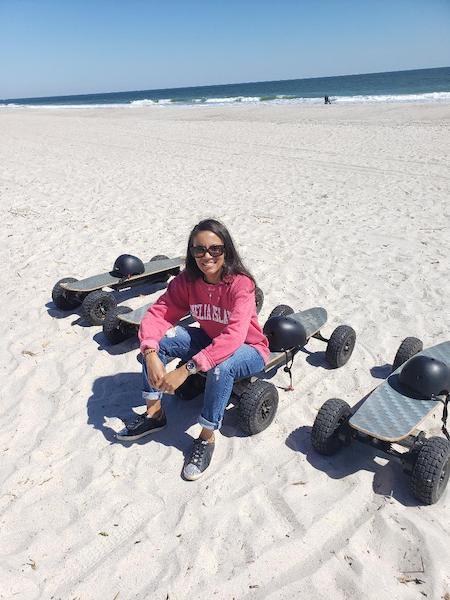 Before I booked, I wondered if the kids would like the skateboarding or if they would be afraid. I showed them the pictures on Hugh's Facebook and website, and the kids were sold. They sat down on the skateboard and glided across the sand. When I asked them what part of the trip was the most memorable, they said, "The skateboards on the beach!" If you are traveling to Amelia Island with kids (or even if it is just you and your spouse), book this rental. Your kids will thank you for it. It's also a great way to bond and hang out together.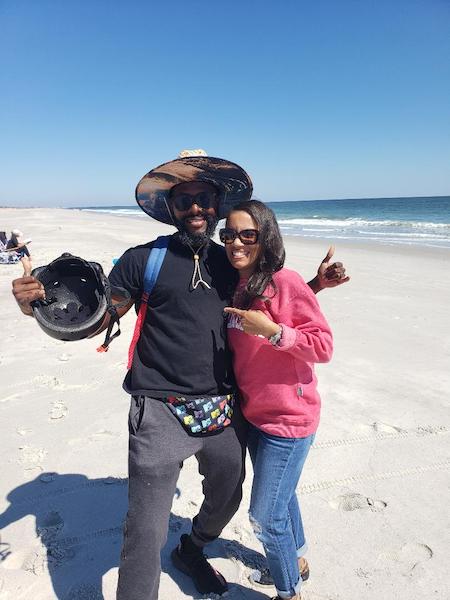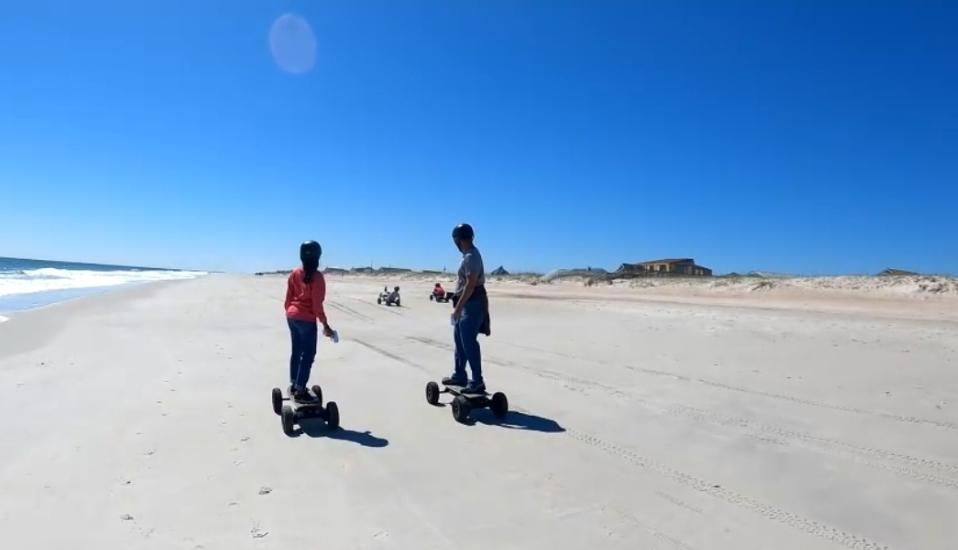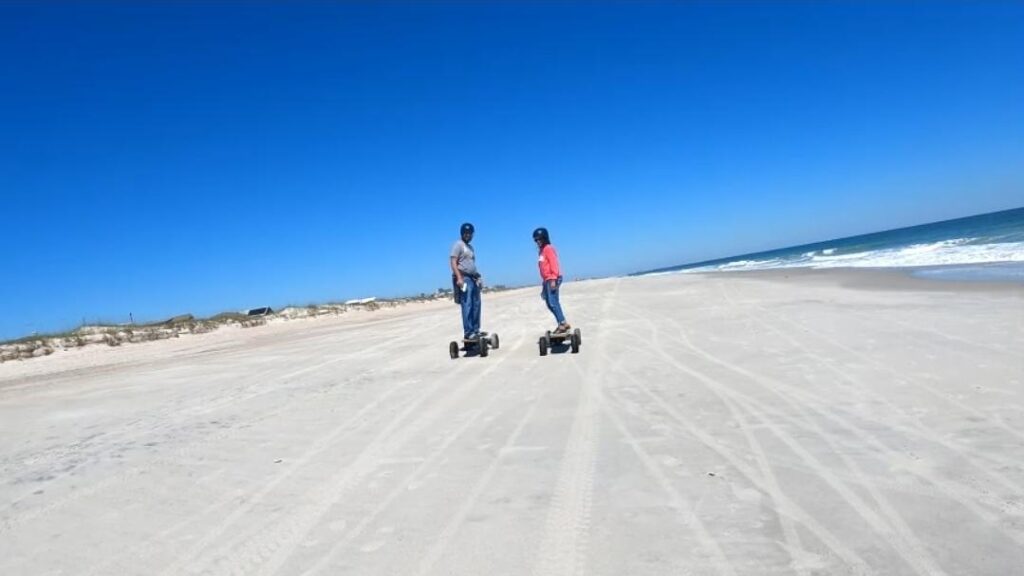 With all of the hustle and bustle of life, it's good to take time out and just enjoy each other. If you are in the area, I highly recommend this outing. You won't regret it!