Lowe Mill Arts & Entertainment is a great place to see local artists' artwork and designs displayed if you are in the Huntsville area. They have everything — art made from license plates, traditional canvas art, clothing designs, cigar box guitar lessons, popsicles, chocolates, teas, and everything else under the sun. I recommend visiting this venue to support local artists and to see their awesome creations. If you ever go to Lowe Mill, you have to eat at Chef Will's The Palate.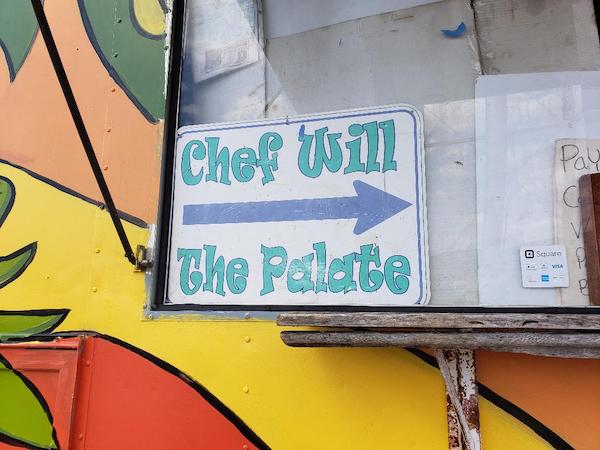 This Chef cooks vegetarian/vegan. Don't be fooled. These plates are filling and delicious.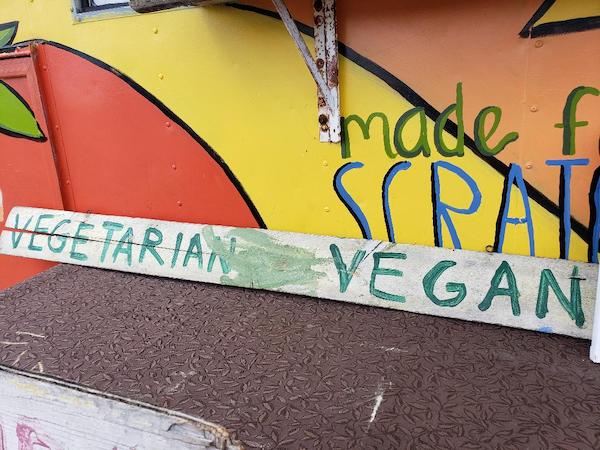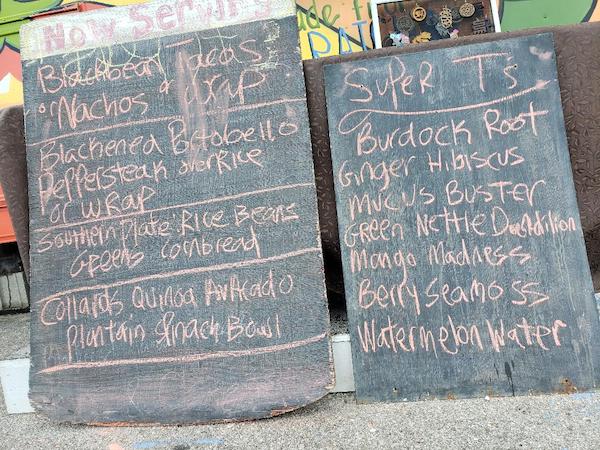 I ordered the collards, quinoa, avocado, plantains and spinach bowl. This plate did not disappoint, and the toppings were stacked high and seasoned to perfection.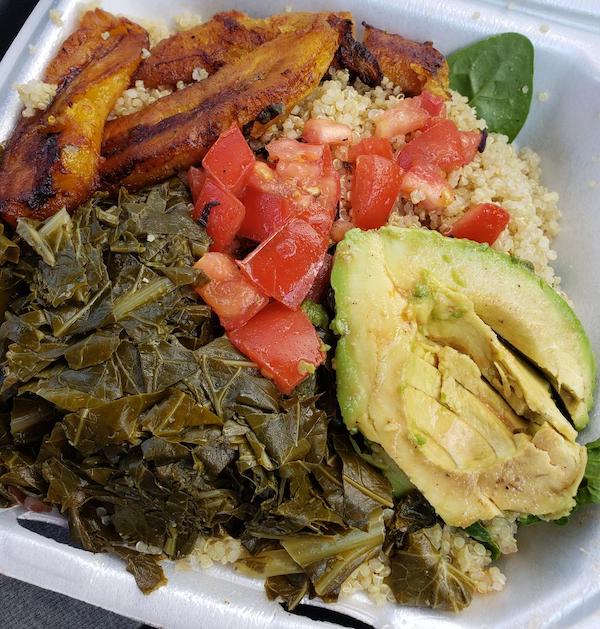 This was a full plate. I ate half of the plate and had a lot left over.
The greens and plantains stole the show. The greens were seasoned just right and not too salty. I love a good plate of greens. The plantains were the best I have eaten. I have eaten delicious plantains in the Caribbean, but these are hands down some of the best I have ever eaten.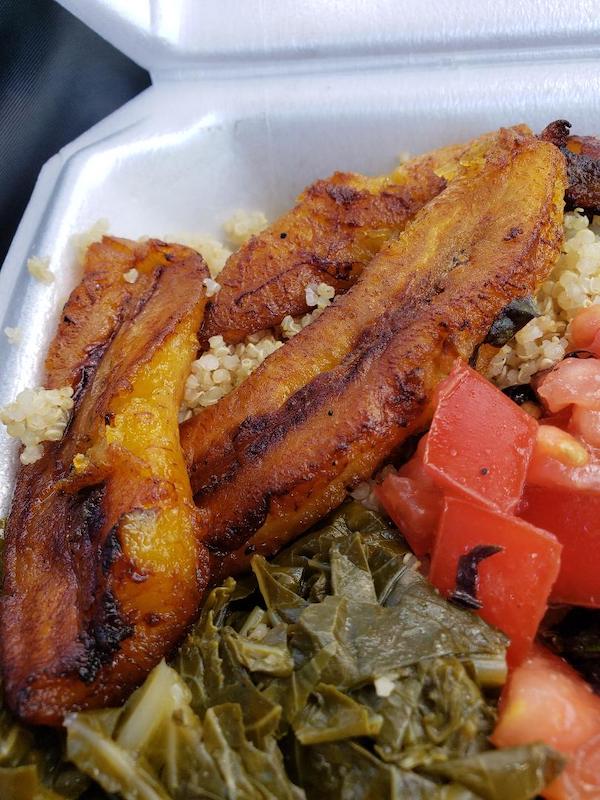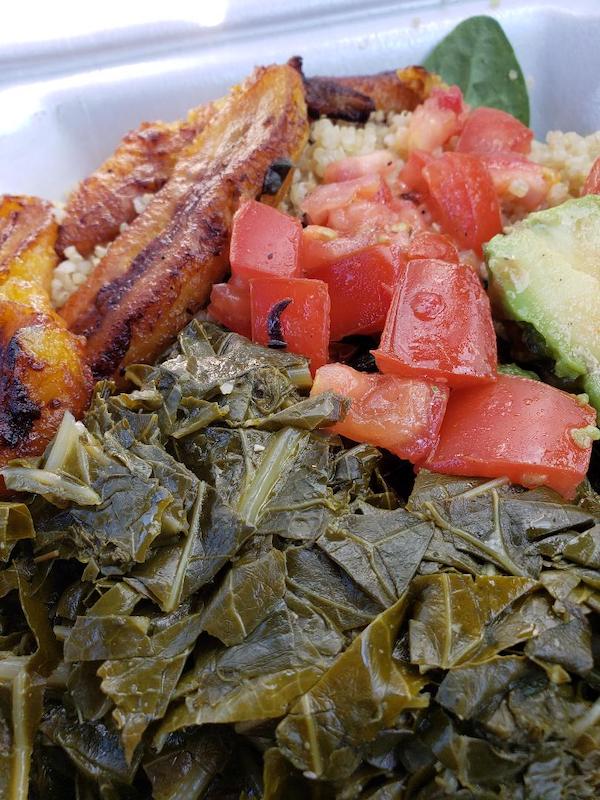 I wish I could make this dish at home. I know you're looking at this and saying to yourself, "Shayla you can make this at home." However, I don't think I can make my dish quite this tasty. The quinoa was soft and fluffy, and the tomatoes and avocado just added greatness to the mix. I love this place, and I will be back. Please note it takes a while to make each dish, so the wait could be really long. Many people order and walk around until their order is ready. Chef Will did not accept credit/debit cards. You can CashApp him or give him cash.
He also creates what he refers to as "Super T's." I was told he is very knowledgeable about healing plants and spices, so he uses the best ingredients in his drinks. I will try one of his Super T's when I return. His drinks and plates are large portions, so you cannot drink or eat all of it at once. You'll have plenty to save for later.
I don't know if he always has items other than food for sale, but these beautiful earrings were outside his truck and were for sale.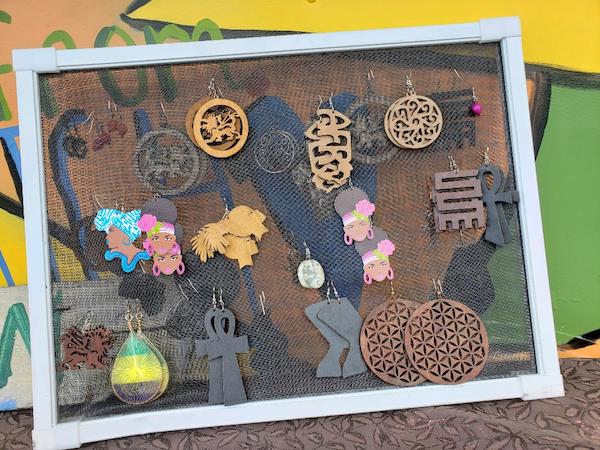 Support local, and visit Chef Will's Vegan and Vegetarian food truck. You'll be glad you did!