If I find a restaurant that specializes in anything, I want to try their specialty. Hattie B's is known for its hot fried chicken, so I had to try it when we visited Nashville for a short trip. I love homemade fried chicken. However, I don't cook fried foods at home, and the only time my family gets anything fried is when we are dining out at a restaurant. Hattie B's boasts some delicious chicken, but don't expect to walk right in.
We visited the Nashville Museum of African American Music and decided to eat out with some friends after we left the museum. There is a Hattie B's near the entrance to the museum, but the line was wrapped around the building, and it was freezing outside. We drove to another location, and the line was still long, but it was not as long as the line downtown.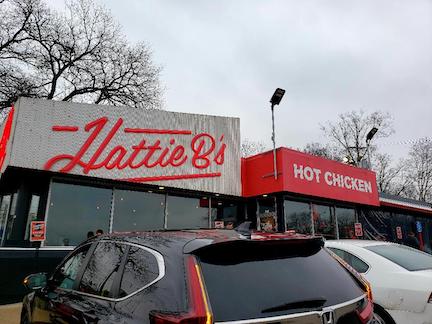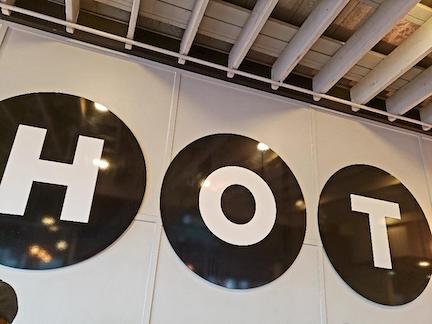 I ordered a couple of the hot chicken wings. I lived in Louisiana, so nothing is really "hot" to my tastebuds. This chicken had some heat, but it wasn't too hot. I was going to order several wings, but the cashier warned me because of how large they are. She was not kidding. The chicken wings and the tenders are massive! I enjoyed the wings. They weren't salty, yet they had just the right amount of spices.
I also ordered a side of waffles. The waffles were okay but nothing really to write much about.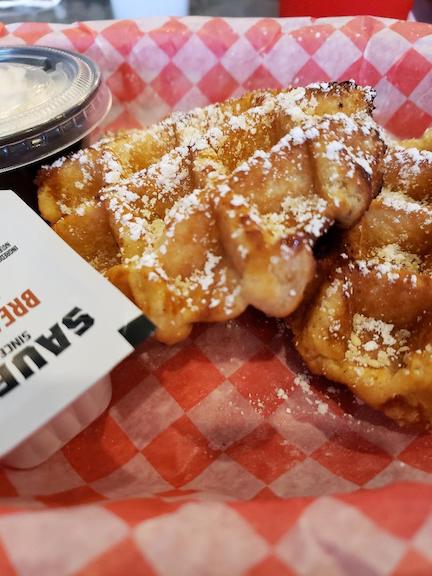 However, this peach cobbler was hot and delicious! I think the chicken and the peach cobbler were the winners of this meal.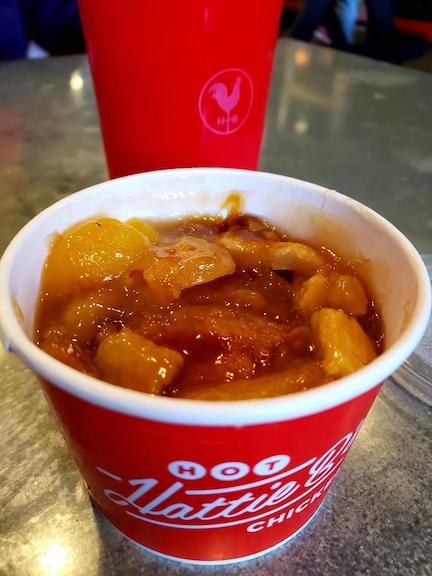 I also ordered banana pudding, but it was not the greatest. I tasted a lot of vanilla or banana-flavored pudding with a few bananas and cookies. It didn't taste like the homemade goodness my mom used to make.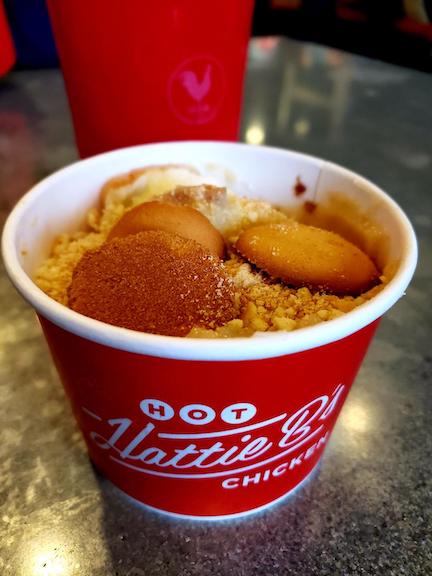 If I return, I'm coming back for the hot chicken and the peach cobbler. If we had a Hattie B's here, I would probably stop by for peach cobbler regularly. It was a really good dessert.
I'll post about our awesome experience at the National Museum of African American Music in Nashville soon. I will introduce you to Mr. Lucius "Spoonman" Talley, the amazing spoon player we met during our museum trip.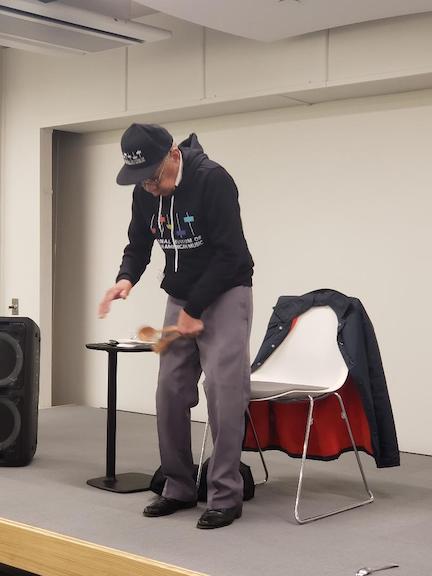 Mr. Lucious "Spoonman" Talley at the National Museum of African American Music in Nashville
Until next time, stay safe and be well!