My kids and I love the beach, but whenever you go to the beach, it is imperative that you enjoy the seafood local restaurants have to offer. I am always drawn to a great seafood restaurant. We heard Louisiana Lagniappe was a great restaurant for both tourists and locals in Destin, Florida, so we decided to stop by and give it a try.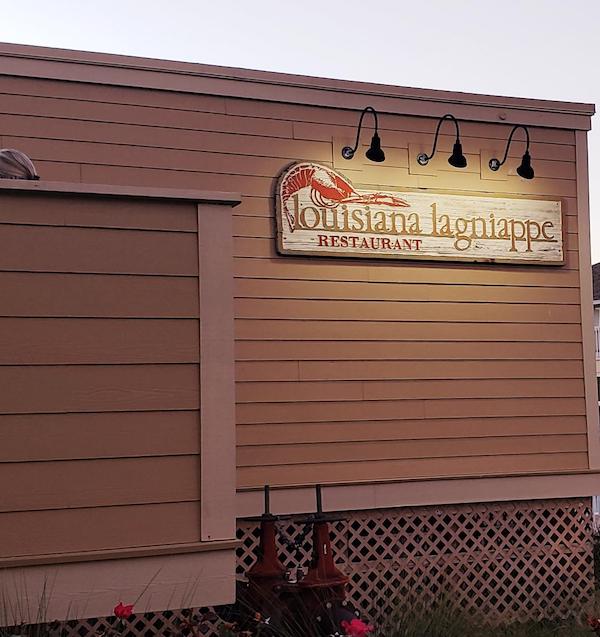 It was packed! The wait was over 30 minutes, but the kids kept busy, and Matt and I talked until our buzzer went off to be seated.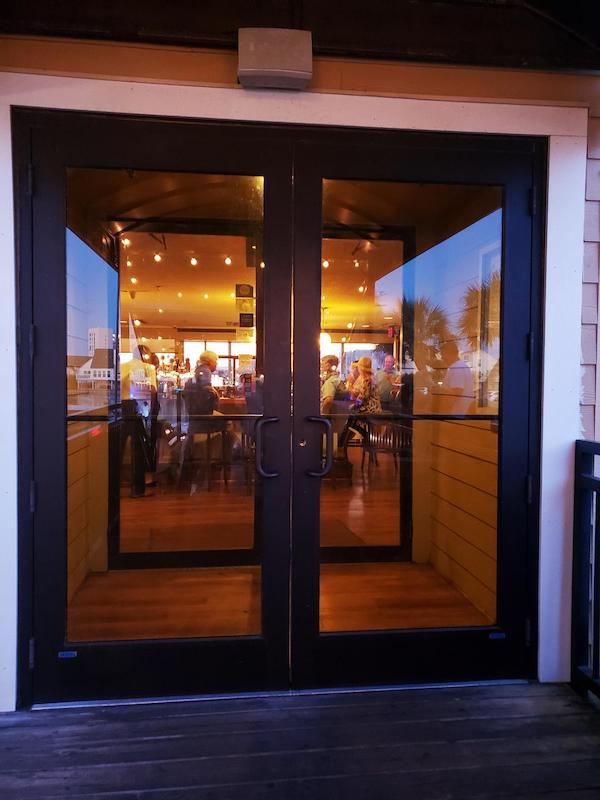 We decided to sit out on the water and enjoy our dinner. SJ, my oldest daughter, wanted lobster. I purchased lobster and a twice-baked potato. She also ordered popcorn shrimp, fries, and fruit. SJ enjoyed the lobster, but it just "okay" to me. The potato was great and so was the vegetable medley.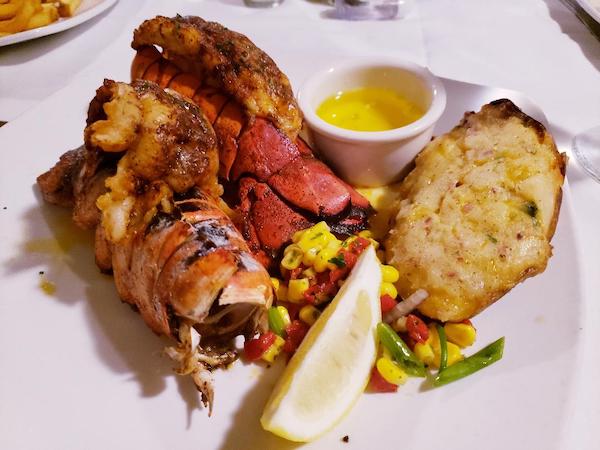 Matt ordered a soft shell crab topped with hollandaise and honey roasted nuts. This is what I should have ordered. I ate some of Matt's dish, and it was delicious. If we visit this restaurant again, this will be my first choice.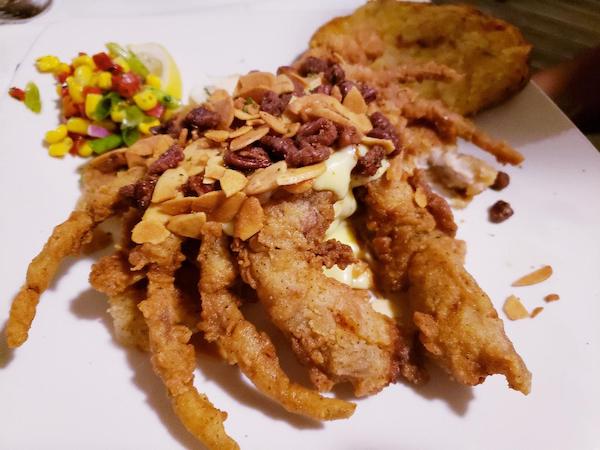 For dessert, you already know what I ordered — bread pudding! Yes, if bread pudding is on the menu, I'm trying it! You have to remember I can't cook this dish, and I only have the opportunity to get good bread pudding maybe 3-4 times per year. This white chocolate bread pudding might not look like much, but it was all that and then some. It was warm, smooth, melt-in-your-mouth goodness!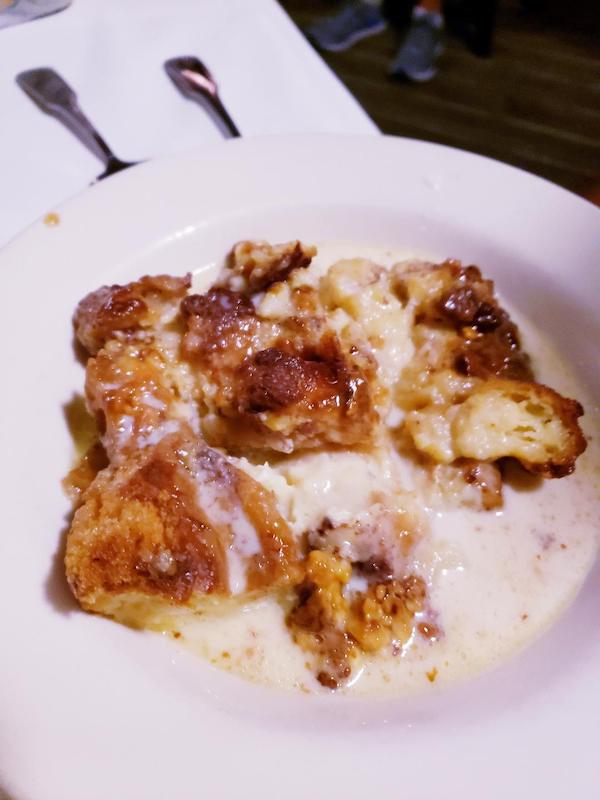 The kids ordered chocolate lava cake filled with creamy, rich chocolate ganache. My youngest only ate a fourth of this cake before we had to box it up to go.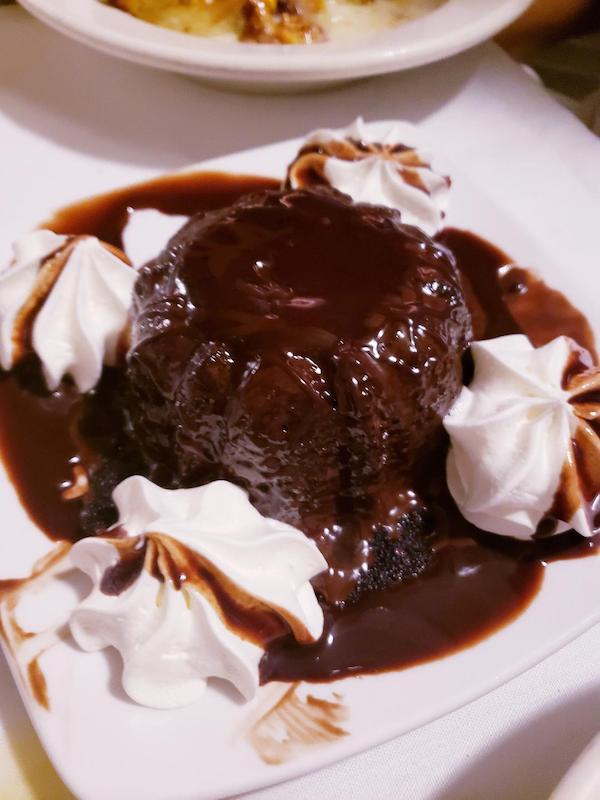 My oldest chose what appeared to be a white chocolate blueberry cheesecake, which was a really good choice. I gladly assisted her with finishing her dessert.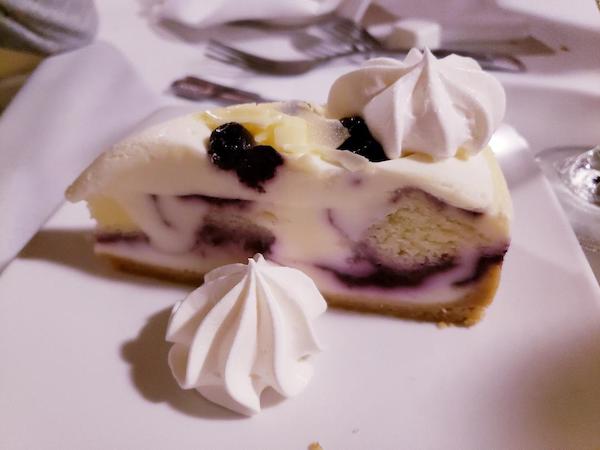 This restaurant is a great seafood restaurant if you are visiting Destin. I would recommend sitting on the water overlooking the marina if the weather is nice. Parking is limited because this restaurant is located in the middle of a townhome community, and you only have so many parking spaces to choose from. We utilized the valet. Valet took a while because the cars were backed up down the street. If you decide to try Louisiana Lagniappe, it will probably be best to just use the valet service. Also, this is a popular restaurant, so be prepared to wait if you are going during lunch or dinnertime. Until next time… happy eating!