Well, it's time to visit the parks! As I stated in a previous post, I was not excited about going to Disney. However, the park was at 30% capacity and masks were still mandatory. So, I can honestly say it was a great experience. It was not blazing hot during our visit, and there were not a lot of people at the Parks. The hotels were also not filled with a bunch of people scurrying around. It was a rather peaceful stay, and I had a great time. The kids had no idea we were going to Disney World until they saw the sign upon entry to the resort. As you can imagine, it was a great surprise.
The Grand Floridian was a good choice for us, and the kids absolutely loved the hotel.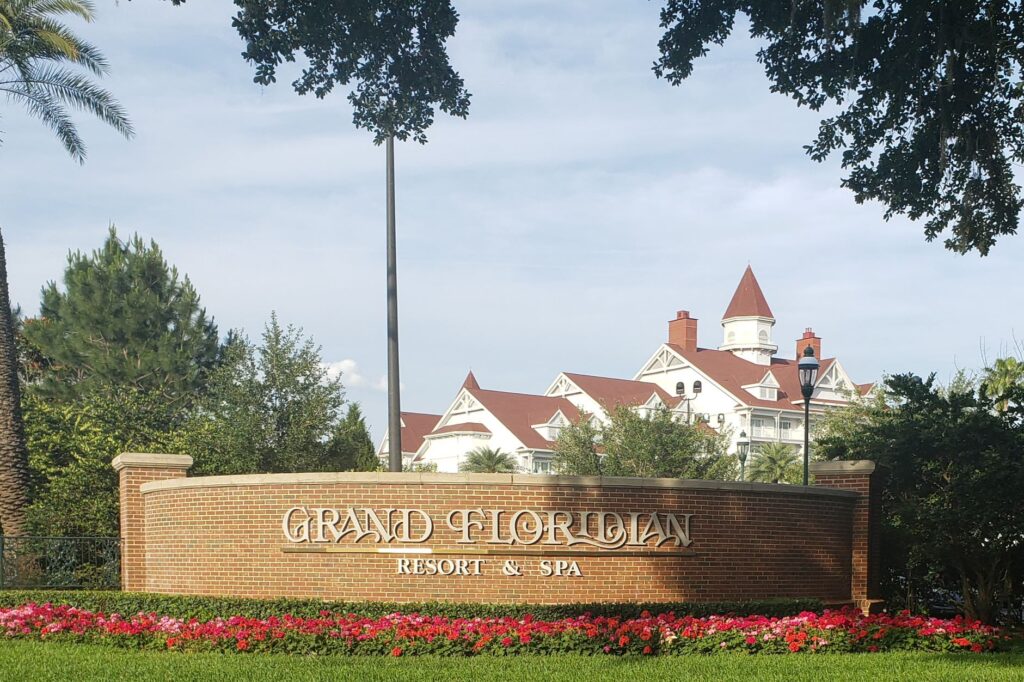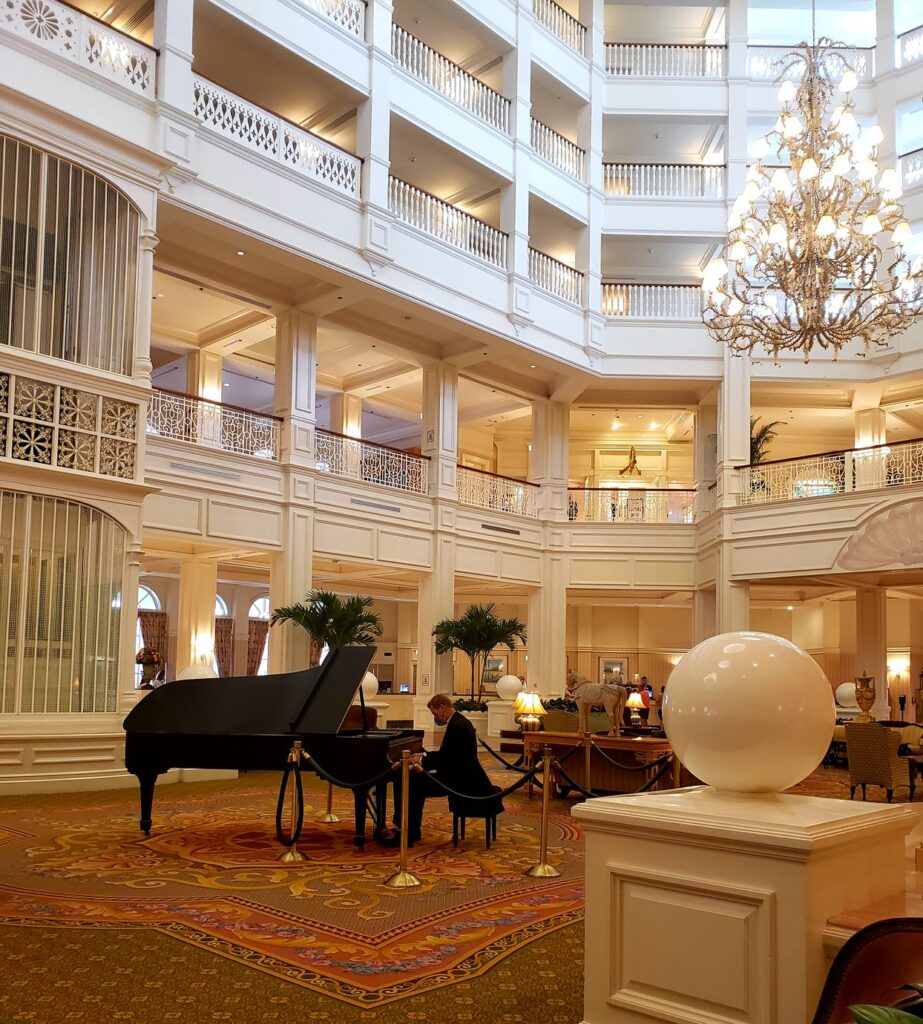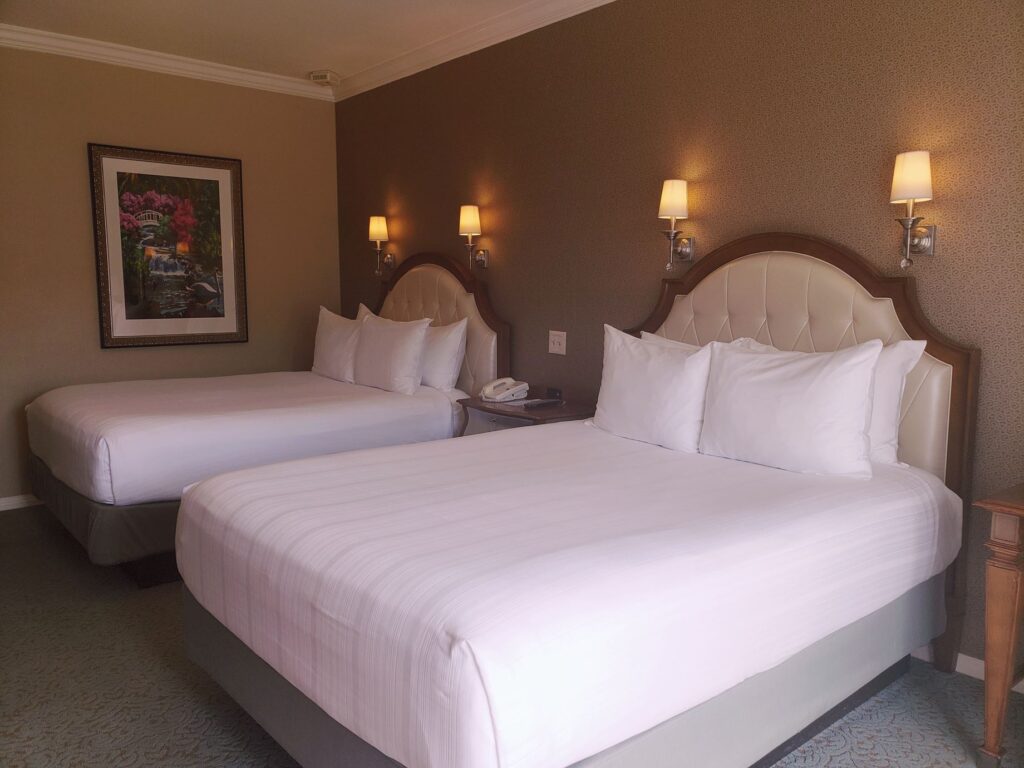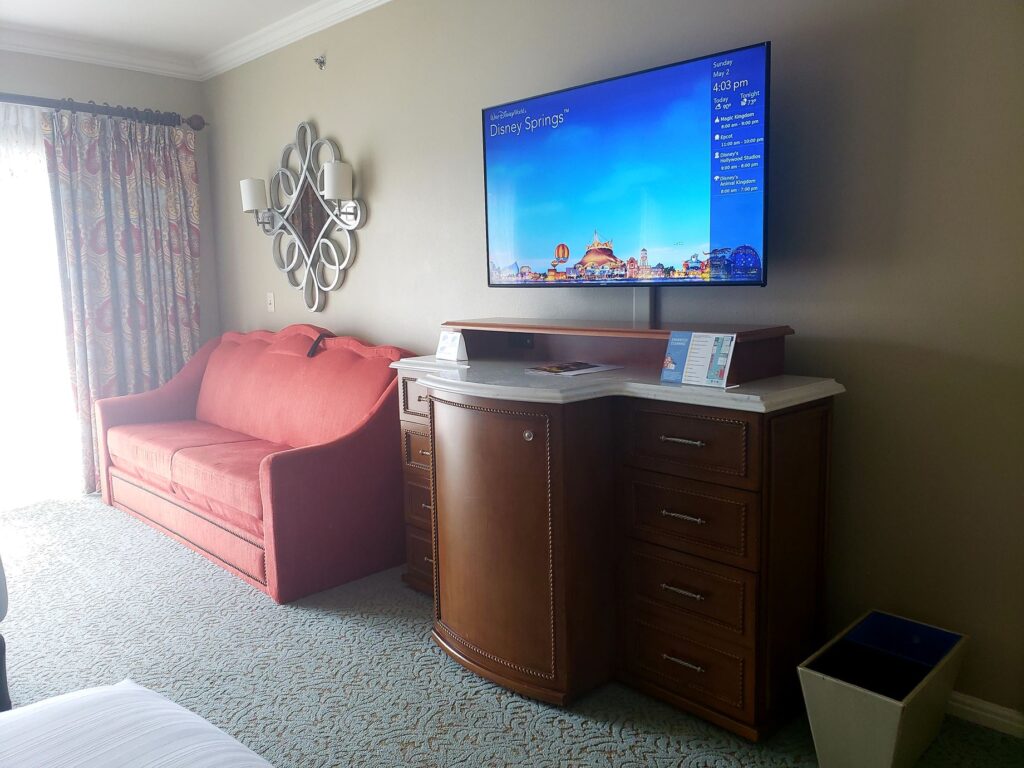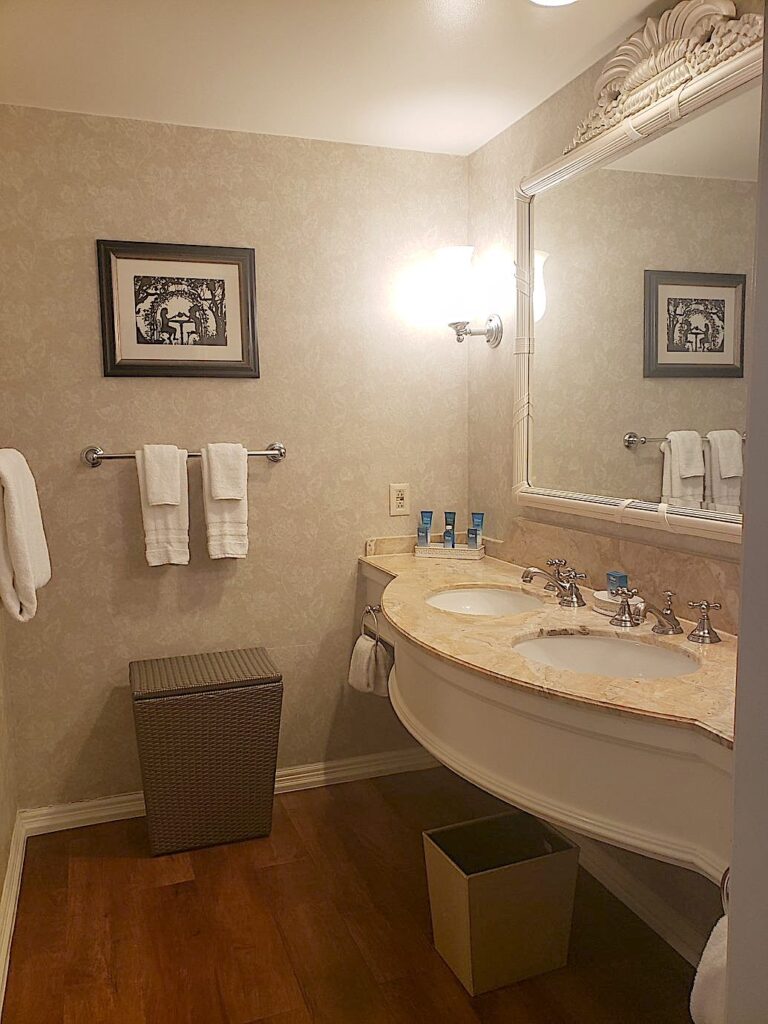 I understand the Grand Floridian is a Victorian-style hotel, but it is a "deluxe" hotel, and I think it is time to renovate these bathrooms.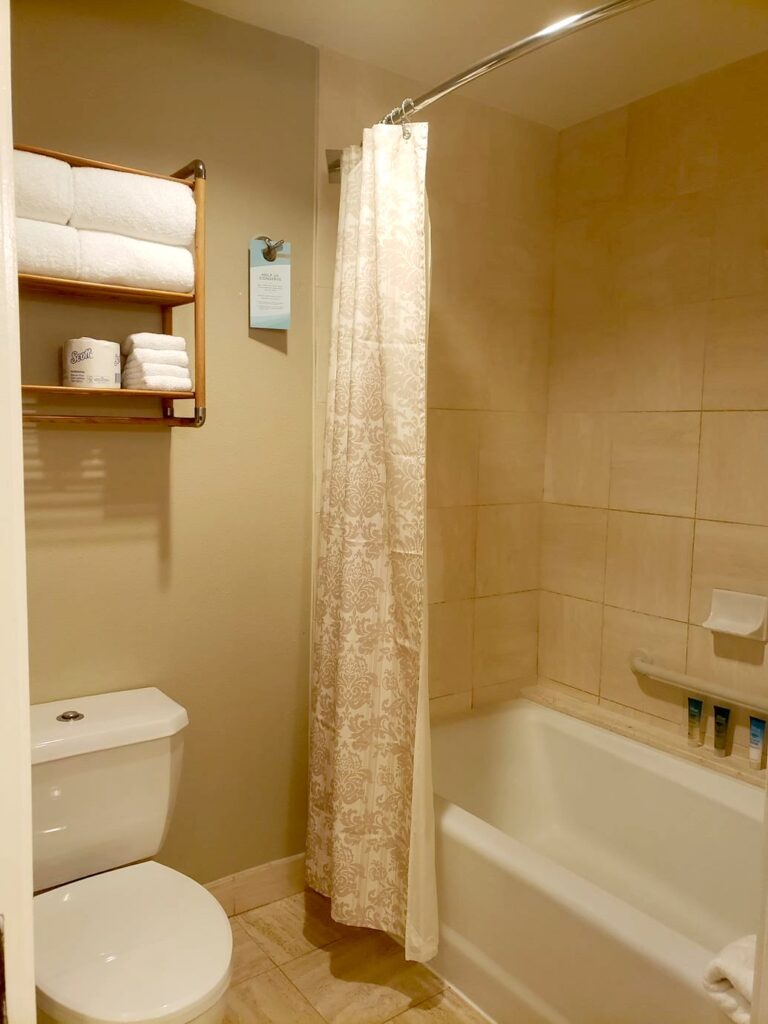 This is one of the perks you get staying at The Grand Floridian — the monorail stops at the hotel. Magic Kingdom is the next stop. I knew this would be a lifesaver with two young kids.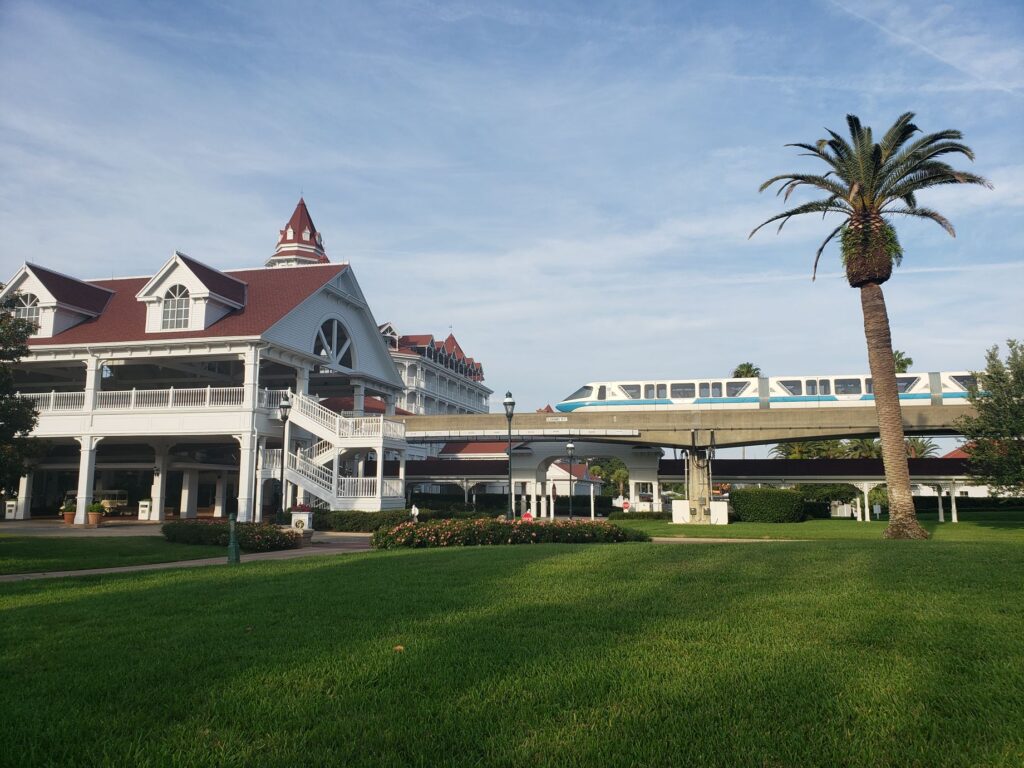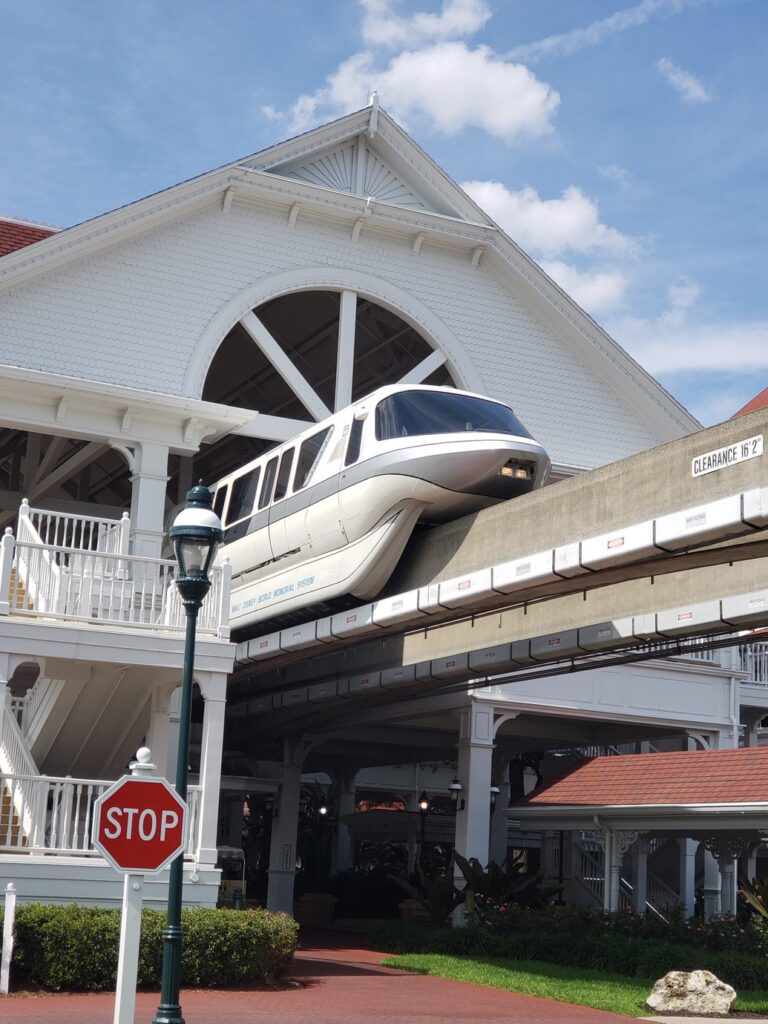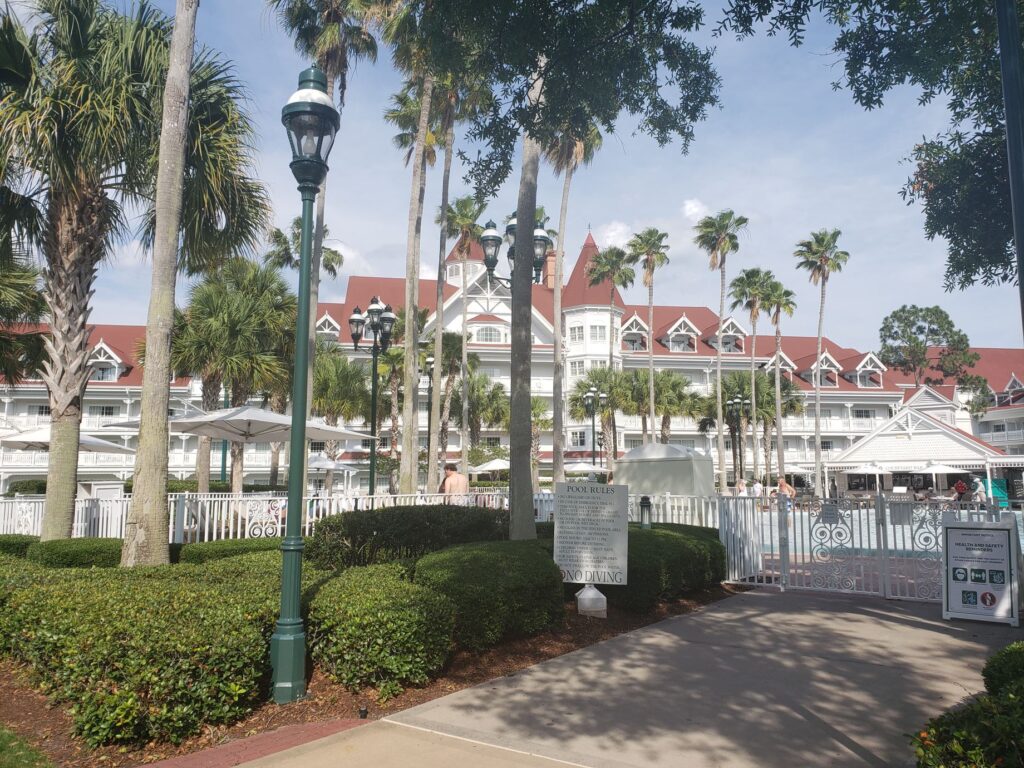 When we left Disney World, my kids didn't talk about Animal Kingdom or Magic Kingdom, they talked about the Mad Hatter pool at the Grand Floridian. My six-year-old asked to go one night around 11 p.m. I went with her to the pool, and nobody else was there. She had the pool to herself and was living her best life. She still asks to go back to the hotel with the pool that has the big hat. The hat would fill up with water and then empty water on the kids at random times. When the hat began tipping over, the kids would yell for everyone to lie down in the shallow water while the hat emptied water on them. It was a sight to see, and my kids still talk about it all the time.
This is a great, kid-friendly hotel close to Magic Kingdom. You can take the boat to Magic Kingdom or the Monorail. This convenience is great for families with small children. The parks will tire you and your kids out. Having quick and accessible transportation is a necessity. In-room dining was great, and my kids loved the Mickey Mouse waffles and sausage for breakfast in the morning.
One thing to remember before booking this hotel is that it is pricey, so I would have expected better bathrooms. The bathrooms were not dirty, but they needed to be updated. However, we did not spend a lot of time in the rooms at all during our visit. Most of our time was at the parks, the pool, or Disney Springs. When we return, we will probably book this hotel again. As long as they have the Mad Hatter pool, I don't think my kids will have it any other way!