While at Disney, we ate so much delicious food and enjoyed plenty of desserts. You have to try the pineapple Dole Whip while at Disney. I can still taste the fruity, creamy combination of vanilla and pineapple ice cream.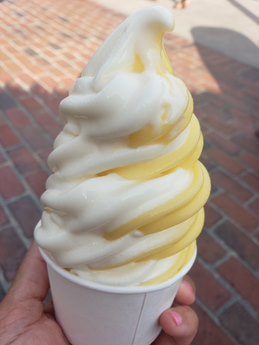 Although this was one of my favorite desserts at Disney, nothing beats the good cooking by Chef Art Smith at his Disney Springs restaurant, Chef Art Smith's Homecoming. I do not eat fried food, but this man's fried chicken and doughnuts are all the rave!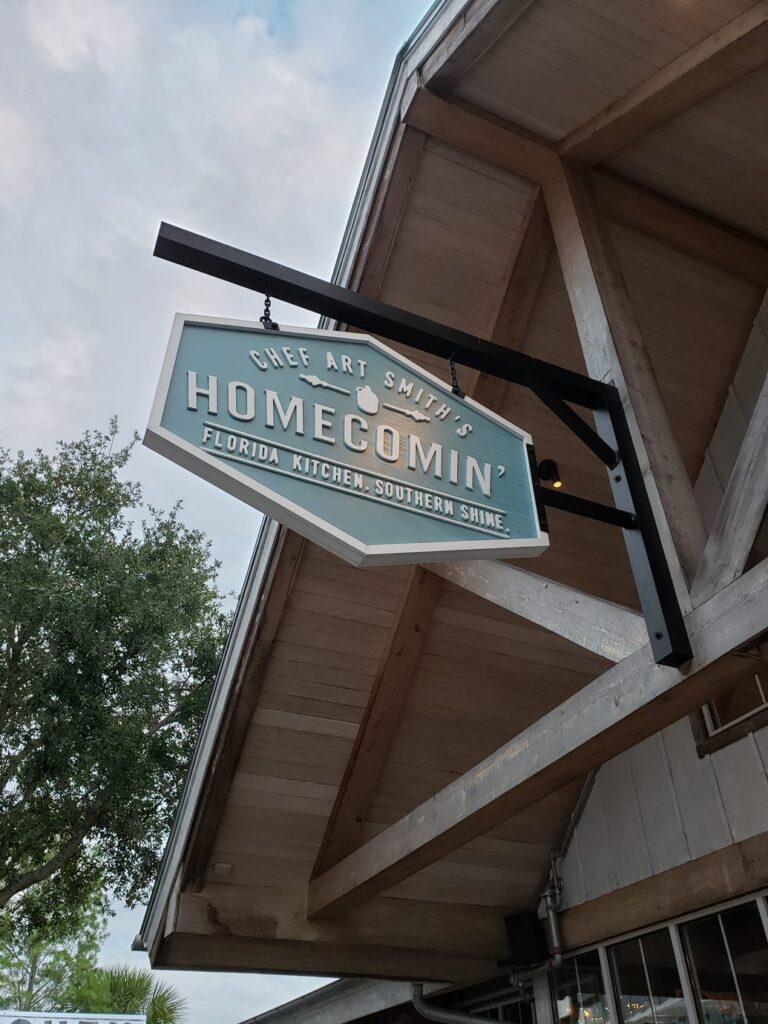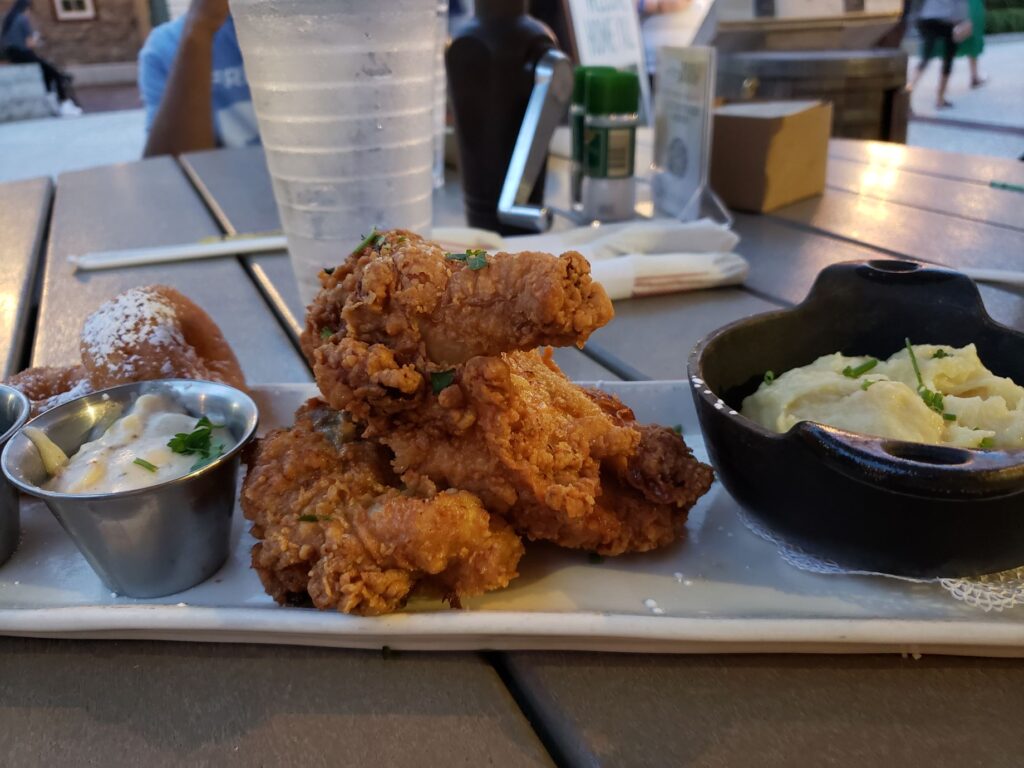 The fried chicken was tender and juicy, and the doughnuts and the syrup added a sweet kick to this dish. The creamy mashed potatoes were buttery and savory. We topped it off with some hummingbird cake, which is a pineapple-banana cake with cream cheese frosting and vanilla bean ice cream.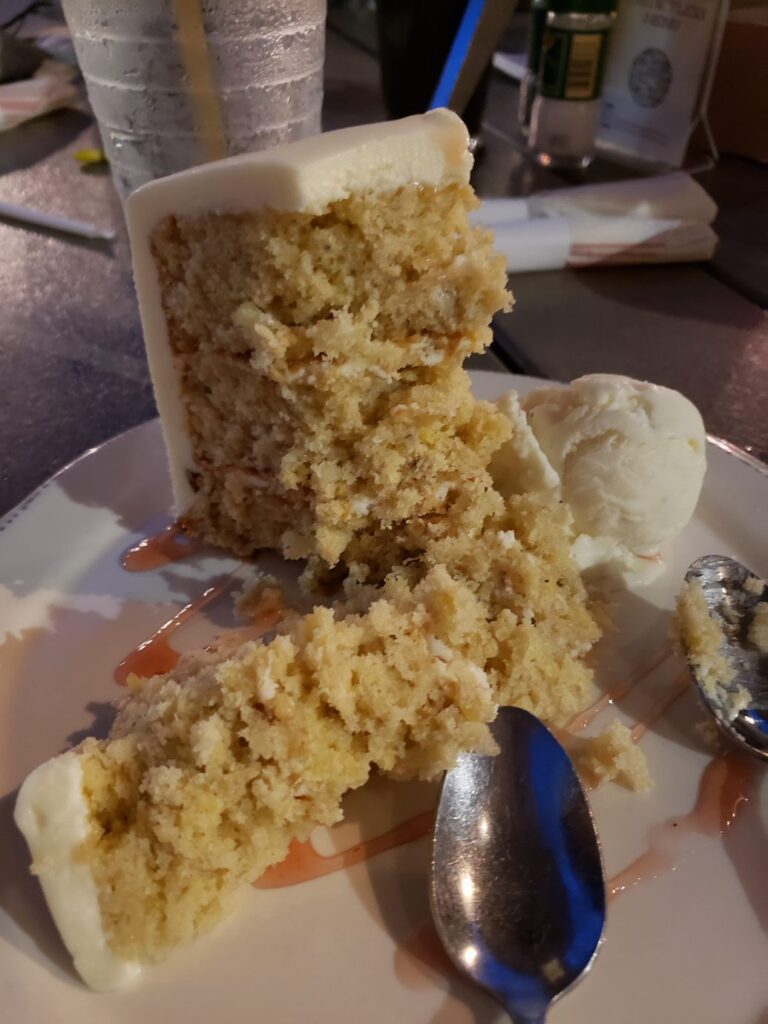 This cake was so moist and delicious, but I had to share it because I could not eat all of it. Of course, the kids were happy to assist. The frosting was not overly sweet, and the ice-cream paired well with the cake. I was stuffed and could not eat another bite.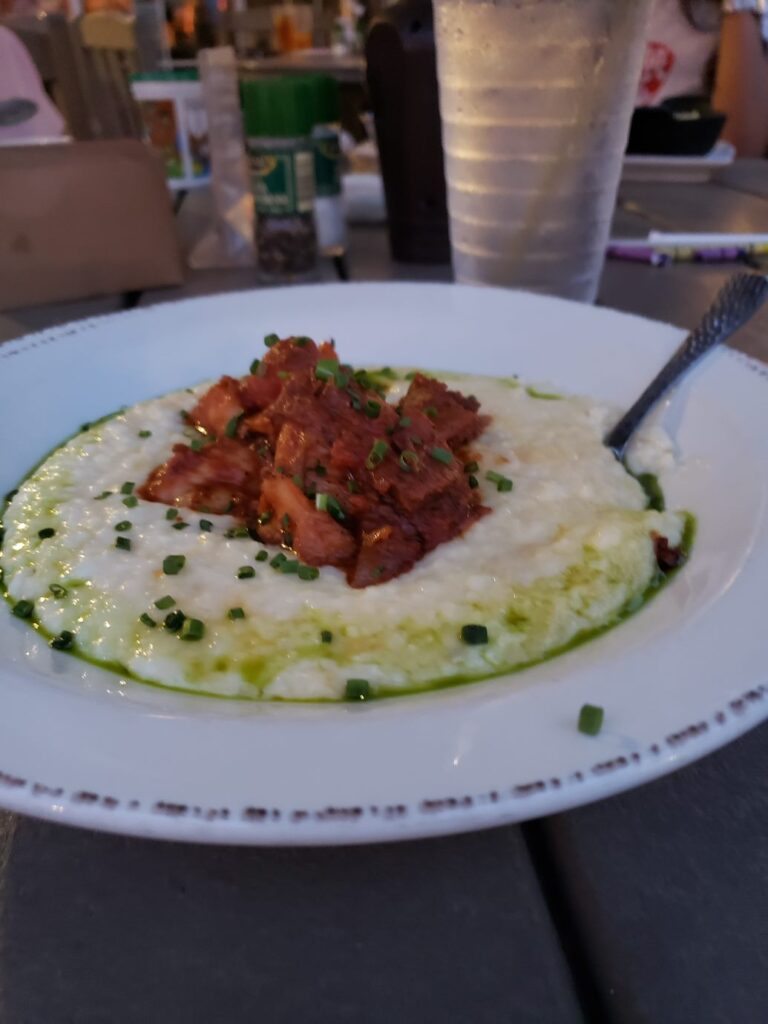 My husband ordered shrimp and grits, which was pan-seared shrimp with tomato gravy and Tasso ham served over creamy grits. I do not eat pork, so I passed on the ham. However, those grits were delicious. I wish I could cook them for breakfast at home. They use Bradley's grits, which are coarse stone-ground grits. I heard they take a really long time to cook. I prefer my grits in 10 minutes, but if these took longer than 10 minutes to cook, they were definitely worth the wait.
If you would like to visit this restaurant during your stay, you will probably find that the reservations are no longer open if you try to reserve online or through the Disney app. If this is the case, I would advise you to just go to the restaurant and ask to be seated. We could not make a reservation, so we just walked up and were seated in less than 20 minutes. I was so happy we did!