You've probably heard me mention The Chimes Restaurant. This was a restaurant on Highland Road on LSU's campus. Me and a group of friends from law school would go here after a long week and enjoy the raw oysters on the half shell. They were so fresh, and the horse radish sauce I made for dipping was the best. Well, when we visited my in-laws, they decided to go to The Chimes Restaurant in Covington, Louisiana. My kids loved it, and it is now one of their favorite places to dine when we go to Louisiana.
I cannot tell you the name of this dish, but the oysters had a garlic butter sauce and were delectable. I try and stay away from butter, so this is not a dish I could eat often, but it was a great dish!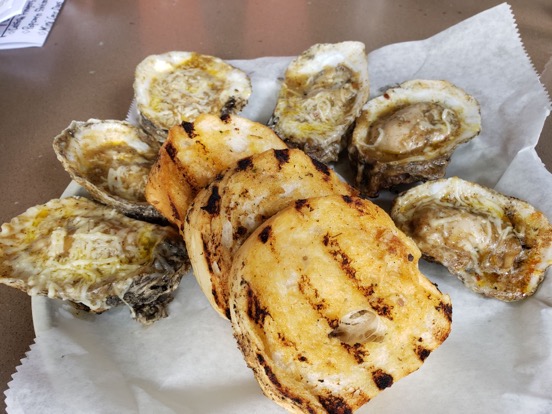 Flavorful crawfish étouffée was on the menu, so I had to grab a plate. The roux was delicious. They serve a large portion, so I had plenty to take home.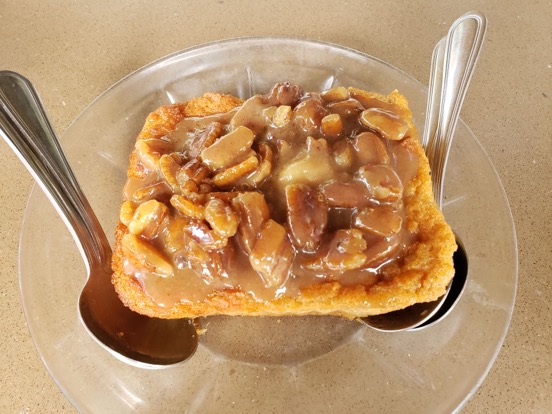 You cannot go to Louisiana without eating bread pudding. This bread pudding was so soft, sweet, and melted in my mouth. I had to share it because it was such a large portion. We all agreed that this was a winner. I love good bread pudding.
We always sit outside when we visit this restaurant so we can see the goats fighting. It's as if they know when the patrons are watching them. They start butting heads and trying to knock each other over.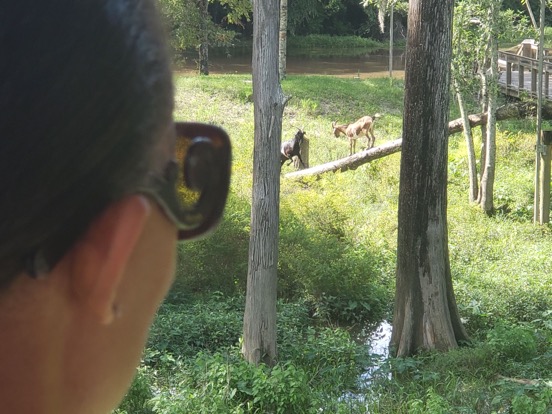 We'll see who falls off first.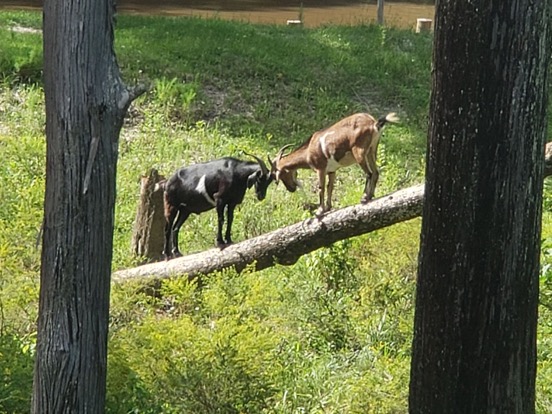 I wish I could take this restaurant home with me, but until our next visit, I'll have to settle for these great memories of good eating and good times sans the goats!