As I write this, I am overwhelmed with joy about everything (the good and the bad) that has happened in my life this past year. While looking at my Christmas decorations, which were taken down New Year's Day, I thought about all that God had done in 2017. For some reason, I didn't want to take these decorations down, but I knew that it was time to prepare for the new year and move on.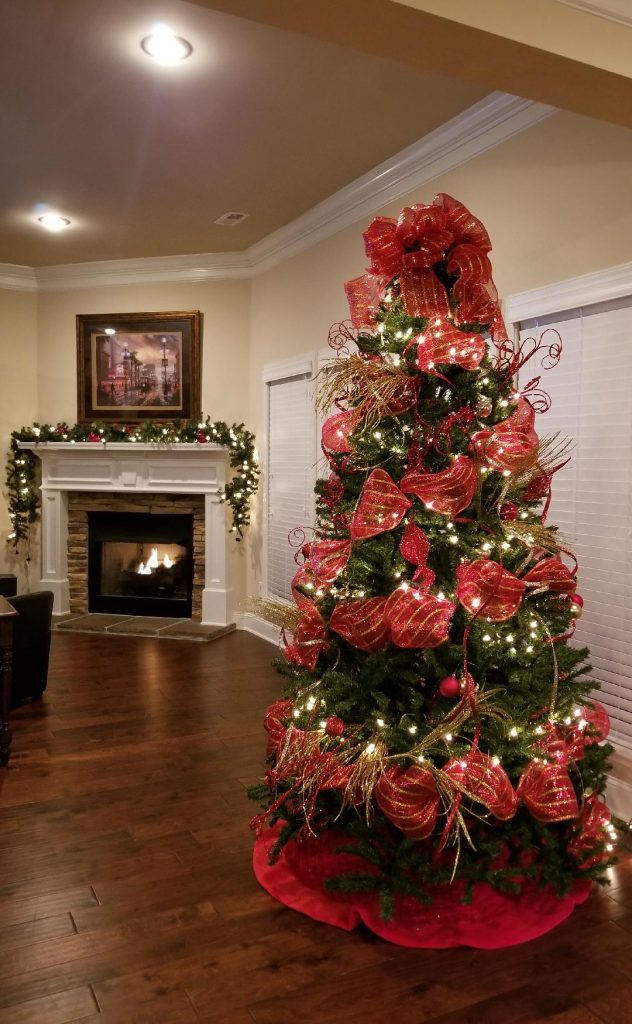 The year 2017 has been monumental. Matt and I were married in 2010, so our marriage has withstood 7 years. When we got married, I was on a journey to find out my true purpose in life. I knew that my time as a lawyer had run its course. I would always be a licensed attorney, but I knew that it was time to try something new. From 2010 to 2017 (seven years), I wandered through life knowing that I was supposed to be doing something besides being a lawyer. I just had no idea what I should be doing.
I've always been a person of prayer, but in 2017, I knew I had to do something different. During the spring of 2017, a friend told me about this book, "The Circle Maker" by Mark Batterson.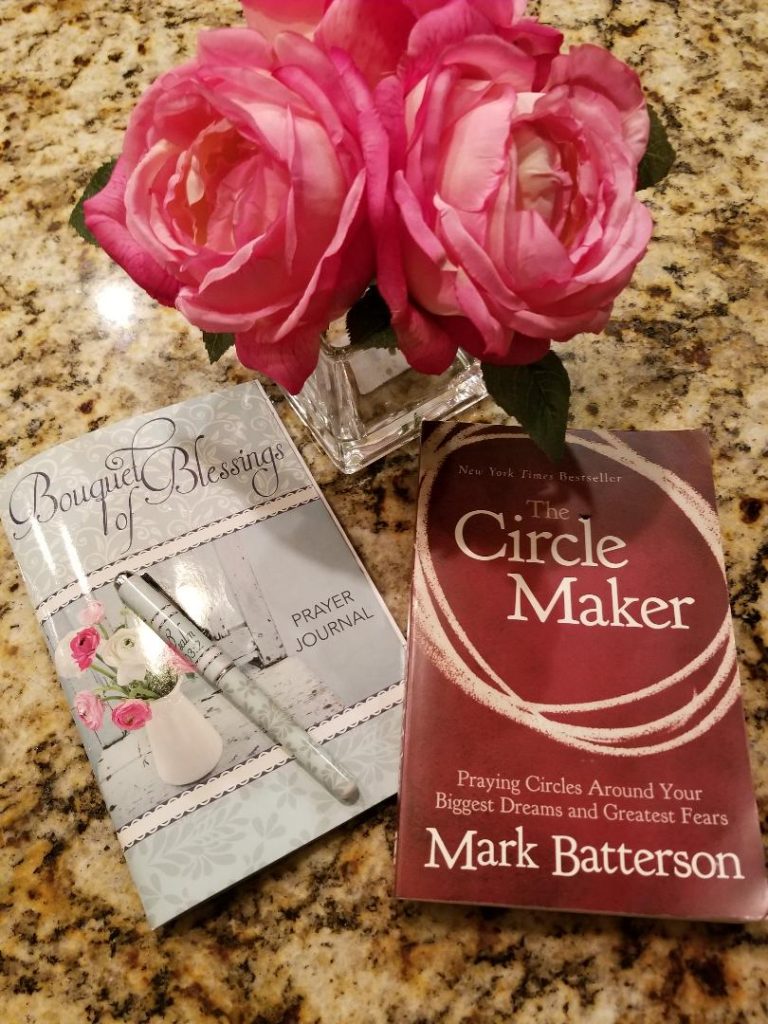 This book totally changed my prayer life. Having kids also totally changed my prayer life. I could no longer walk through my home and pray in peace, so after watching The War Room, I began praying in my closet, and it was a game changer! Don't get me wrong — my kids do walk in sometimes, but sitting in my chair in my closet is usually a quiet place to pray. I used my prayer journal to write down all of my prayer requests and to write down the times God answered those prayer requests to remind me of His faithfulness.
In September of 2017, I decided to go on a 21-day fast. I fasted sweets and television and went hard in the Word and prayer. Your fast can be whatever you want it to be. You don't necessarily have to go without food for a certain time. I love HGTV and I love dessert, so that works for me. After 21 days of fasting, I decided to extend it to 30 days. I have no idea why. That was just what I felt I needed to do. I continued, and on day 30, I was called in by one of the companies for which I did consulting and was offered a job. This was a job I had not applied for and did not know was available. As I sat there in the conference room with the CEO and CFO, I could not think. My mind was racing. I have been trying to get into government contracting since I moved here in 2014, and I had been praying for something in contracts. Having no experience in federal contracting was a strike against me. However, I knew God would open a door. I just did not know how and when it would happen. As the CEO began explaining my duties, I stopped him and said, "I have to speak with Matt. When do you want me to get back with you?" In my mind, I said, "If this guy tells me to get back with him on September 8th, I am going to fall out of this chair." He said, "Get back with me on Friday." Friday was September 8th, my mom's birthday. I kept my composure, but I knew that this meeting was not your average meeting.
When my mom passed away in 2012, we found her vision boards with all of these prayers for family, friends, and people in the community. One of her prayers was that I would find a job that I loved. She knew that I wanted to get away from the legal profession. The legal profession isn't bad at all, but I wanted to move on to something new. I have not worked full time since September 2010. I've always worked for myself, but in September of 2017, I went back to work full time. Of course, I still work for myself, but working full-time was a big step for me. God knew that if everything would not have happened as it did (exactly 7 years to the month that I stopped working full-time, being called in for a job during the week of my mother's birthday, receiving a job offer for a position I had not applied for and all of the things that transpired and led up to this point), I would have been wondering in the back of my mind if this was truly from God.
My point is this — when God does something for you, you won't have to wonder if it is from God. You will KNOW it is from God. Just as God kept confirming little things during my meeting with that CEO, God will confirm things for you. I was not qualified for that job, but I have met every deadline, successfully completed every task, and will be taking a class in contracts management to sharpen my skills even more.
Those seven years of preparation seemed long and rough sometimes, but I always saw the light at the end of the tunnel. Seven is the number of perfection, and for me, that 7th year was just that — the year of perfection and completion.
When you don't know your purpose in life, you're frustrated. Many times, I think people know their purpose in life, but they run from it. I think the most dreadful thing in life is to live not knowing what you were truly created to do or running from what you know you should be doing. It took seven years for me to figure this out, but I grew so much during this time.
This year has also been special to me because my sister and I took over my mother's corporation, Dorothy's Legacy, Inc. (www.dorothyslegacy.org) in the summer of 2017. We still have a long way to go, but I was so excited to finally be doing what I know God has called me to do — helping children in my community. Not only will we be helping children in the community, but we will also be helping them in my mom's name.
As I begin the new year, I'm going to make a decision to be better, to learn more, pray hard, and play hard. I eat healthy. I don't cook fried foods, red meat, or pork, but I want to learn how to cook new things for my family. We won't be eating fried foods, red meat, or pork, but I will be diligent to learn new recipes and make things happen in the kitchen.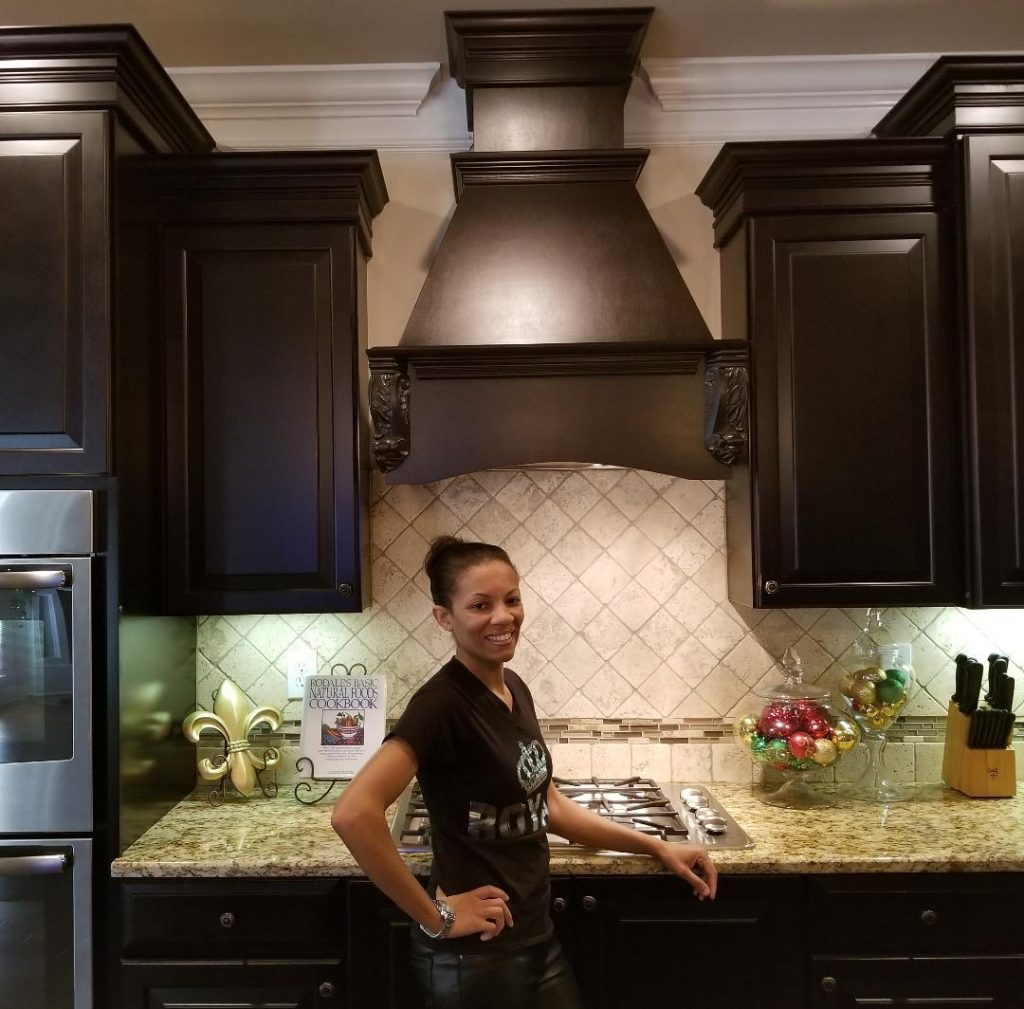 This might not be big for you because you might be a great cook, but this is just one of those little things that I will try to do differently. I will also mentor more and be intentional about being a mentor who is accessible. Many of us give money to programs in our community, but we need to give ourselves to the kids in the community. Donating money is great, but being present and involved is priceless!
I'm looking forward to this year because I know that with God walking in front of me, all things are possible. And guess what…this might be your seventh year. What have you been believing God for? Hang on, keep the faith, and watch God move!
May God prosper you this year and every year. Enjoy this chapter of life that you are in right now, and remember that God's up to something good!