I was in New Orleans this weekend. It was 75 degrees, and I was feeling girly, so I wore a skirt. This was supposed to be a fun fashion blog, but it has suddenly turned into my podium.
My favorite second line music is "Do Whatcha' Wanna" by Rebirth Brass Band from New Orleans, and the saying of the city is "Laissez les bon temps rouler!" (Let the good times roll!), but is this really a reality for many of us?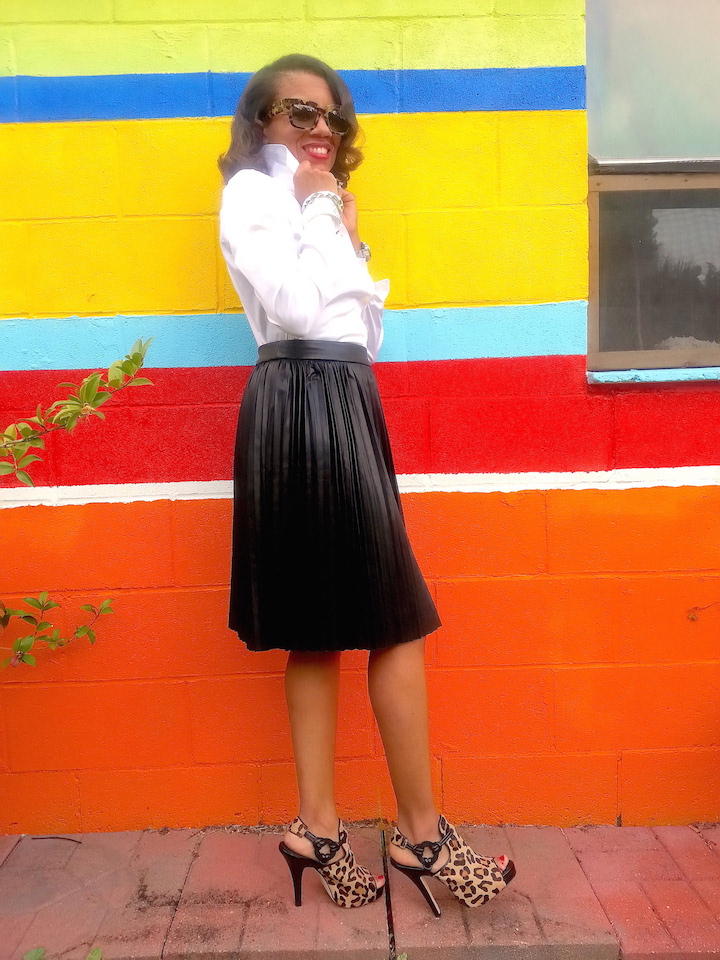 Skirt & shirt (Banana Republic), glasses (Prada), shoes (Calvin Klein)
For many women, I think we have to agree that we have been told so many things by society that we don't feel free to be who we are and do what we want to do. I was reading a story a couple of weeks ago in which an author was being criticized for going to work three months after having her baby. The critics tore her to pieces and made her feel as if she should bear the guilt of sending her child to daycare at such a young age. Excuse me? (record scratches) When did society start telling us when and if we should go back to work after giving birth? Note: I am a firm believer in giving adequate notice for your employer to find someone else to cover your workload if you are not planning on returning at all after giving birth. If a woman wants to stay home, that is a great decision. If you want to go back to work, that is equally great. Both are noble decisions and your decision should not be questioned. Most people who criticize are usually jealous because they want to be in your shoes. A girl told me that she did not "see how" I stayed home all day and "did nothing". I explained that I assisted my husband with his web design business, I had just begun my own blog, I worked from home for an appellate judge, and I was about to give birth to my first child. "Oh, I didn't know you were doing all of that!" she replied. The next week, she found me at church and said, "I am now working from home part-time!" I had already told my husband after the conversation that she wanted to be at home, and this confirmed it. So, don't let some sad person attempt to make you feel bad about your decisions. They want to be like you and wish they had the courage to make the decisions you have made.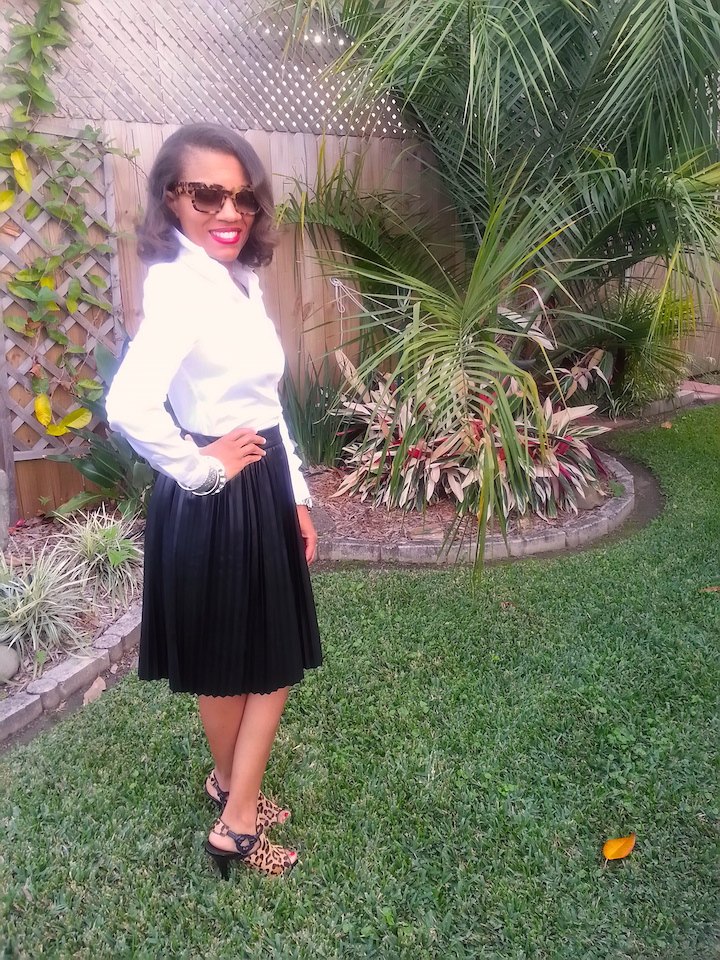 Well, the new thing is the natural hair debate. I have seen some blogs and YouTube channels that pretty much say you should be ashamed of yourself if you don't have natural hair. Sigh. Are we really having a hair discussion? Is America going to turn everyone into a natural hair enthusiast? Here is the key — it's your hair; wear it however you want to wear it. I chose to go natural because I like natural hair, but this is a serious process! If you like natural hair, go natural. If you like relaxers, go for it. I'm not going to be your critic, and women, we shouldn't be each other's critics. There is an initiative going on now called #leanin to shed light on the gaping difference between the pay women receive versus men. I think women need to lean into each other and apologize for all of the senseless discussions we're having about opinions that just don't matter.
I breastfed my kids, but if you didn't breastfeed your kids, I'm not going to tell you why you should breastfeed. I get up twice during the night to feed Nyla, and it's not fun. I have not had a full night's sleep since she was born in January. Sometimes she gets up three times during the night. It's rough, but it's worth it to me. However, I agree with any mother who does not breastfeed for whatever reasons. Many cannot breastfeed for medical reasons. Many choose not to breastfeed. Is this really up for debate? I can go on and on about the petty issues we bring up daily to bring each other down. Why don't we focus our energy on supporting each other and our causes? If you stay home or go to work, I am standing beside you. If you breastfeed or choose not to, I'm with you. If you wear your hair natural or relaxed, I'm with you too, but all of the debates need to stop. Let's all act like ladies by empowering each other. If you see a sister doing something extraordinary, let her know! I hope you're enjoying your week, and I'll see you soon!