I think I'm in love with The Eaves Restaurant in Huntsville. I went on a fun lunch date with some wonderful women I met during my time here in Huntsville. Sometimes, you have to put work, kids, and everyone else aside and just spend time with the girls. That's what we decided to do, and we had a blast! As mothers, wives, and professionals, we need to understand that it's okay to take time for ourselves and realize that the world can go on without us (even if only for a brief moment). It's no secret that women make the world go 'round.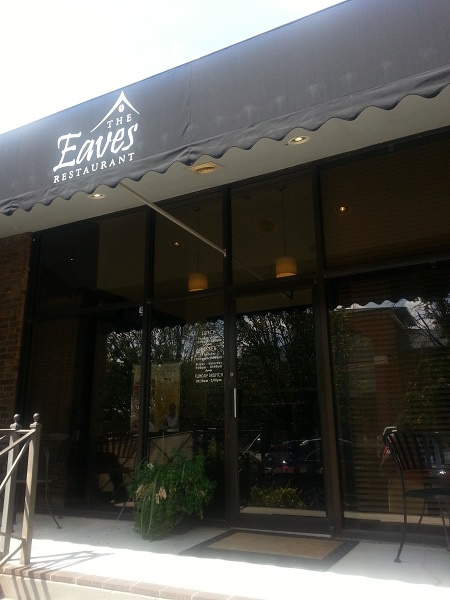 I ordered the smoked chicken panini with avocado. I have no idea what kind of sauce was on this sandwich, but it had the best flavors and was some of the best chicken I have ever eaten! I literally opened it up to see what was on it. It was that good. I could have eaten the bread alone. I didn't want to know if there was butter on those slices because it was pure H-E-A-V-E-N! The parmesan peppercorn dressing for my salad was even on point. A great restaurant is one that can take an everyday meal and make it fabulous. Fabulous came up a few times during our conversation at lunch. That's just what Chef Merle delivered — all things fabulous.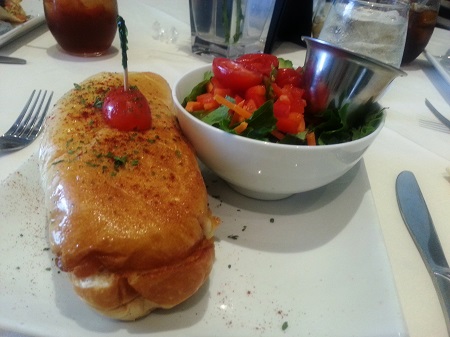 I love fish tacos. These were mahi mahi tacos with house made chips and red wine dipping sauce. I always tell guests that if something is made "in house" at a restaurant, it is usually worth trying. Two ladies at the table ordered the tacos and absolutely loved them. The lighting was very low, so please excuse my dim photos. These pictures are not a true indication of how beautiful and colorful Chef Merle's dishes are.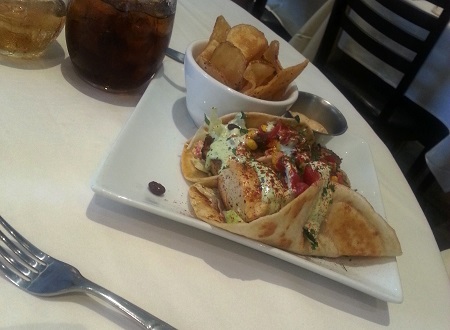 The caramel tres leches was so refreshing, light, and wonderful! One of my friends ordered hers in a to-go box, but once she opened it and tasted it, she continued eating it. It was so delightful.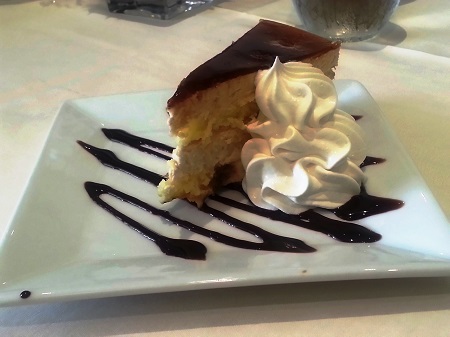 This is the vanilla tres leches. I had no idea they had this in the back. They didn't have an actual dessert menu, but your server can tell you what is available for dessert. I'm going back soon just to try this.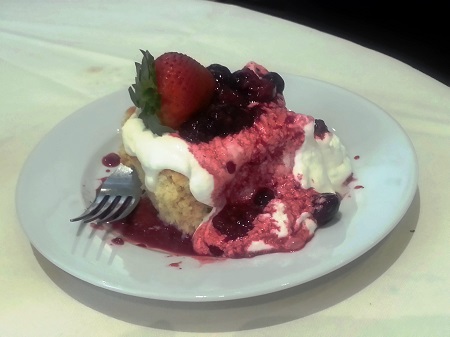 Whenever I try a new restaurant, I take in all of the sights and sounds. This restaurant had beautiful decor and was so cozy and personal. I love the art, and I think they have a live band in the restaurant on certain occasions.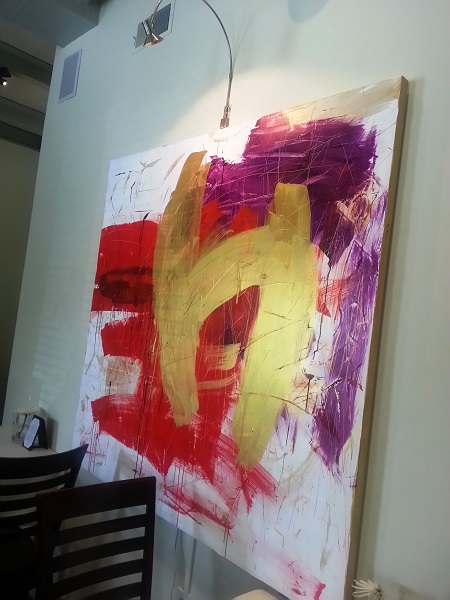 One of the dining areas…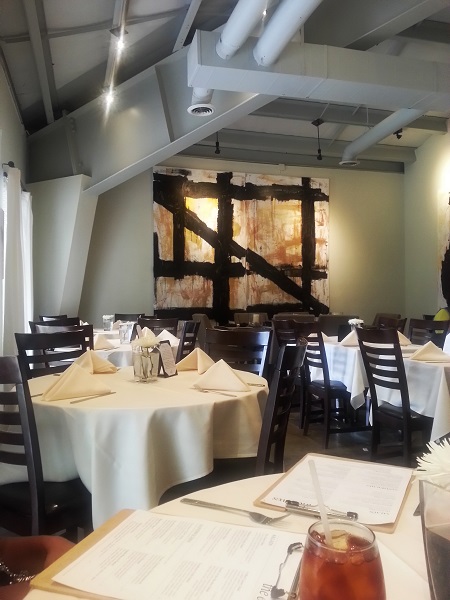 the bar…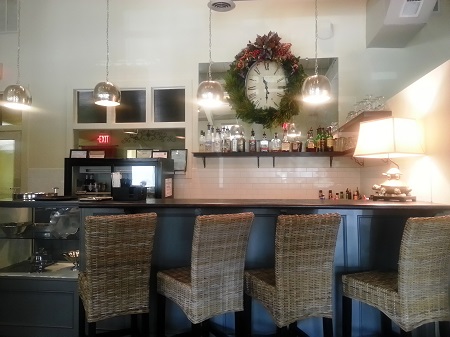 Like I said before, "Women make the world go 'round." I nabbed Chef Merle Phillip for a picture as she was trying to run away to the kitchen. She came out to speak to some of the guests. I overheard her saying she had a wedding, another event, and something else going on this weekend. I think it's safe to say she has her hands full, and if you eat her cooking, you'll understand why she's in demand. She is the best chef, and I will be back to try some of her dinner dishes. I was grinning a bit too hard, but good food always makes me smile.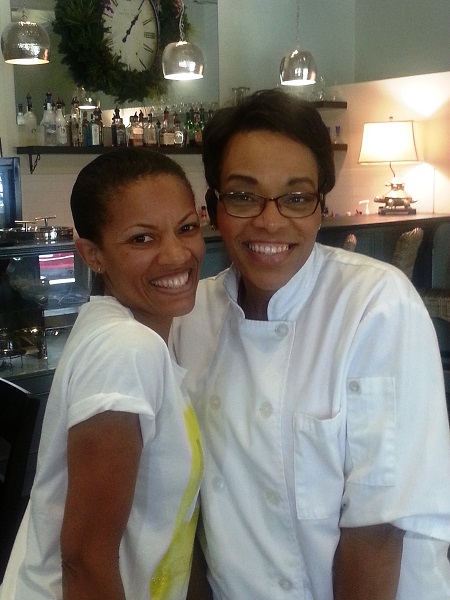 It's great to know that she offers personal chef services in your home. She can give you cooking lessons or cook for your next party. Hmmm…this is looking pretty tempting.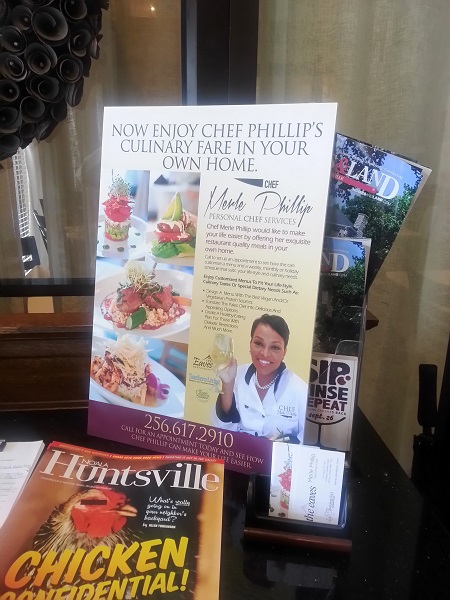 If you're ever in Huntsville, stop by and taste the beauty of The Eaves Restaurant. Great food is waiting for you!