I love lunch dates, and this lunch date was special because I spent it with a sweet lady from the Mississippi Delta. She grew up about 45 miles from where I was born and raised. She graduated from Alabama A & M University and went on to medical school. She is now a local pediatrician. I really admire her and I love soaking up everything she has to say. I had been told that Commerce Kitchen was an amazing place for lunch or dinner, so when we decided to have lunch together, I knew this was one of the places I had to visit. Website: www.thecommercekitchen.com
Note: She didn't know I was taking pics to put on my blog. I told her afterwards, but I don't think she thought I would really put her on my blog. 🙂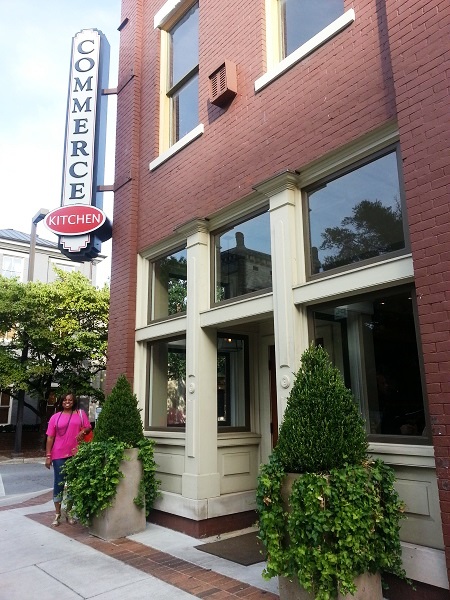 The decor, lighting, and overall ambience of a restaurant undoubtedly contribute to a great or not-so-great dining experience. I loved the service and the feel of this restaurant.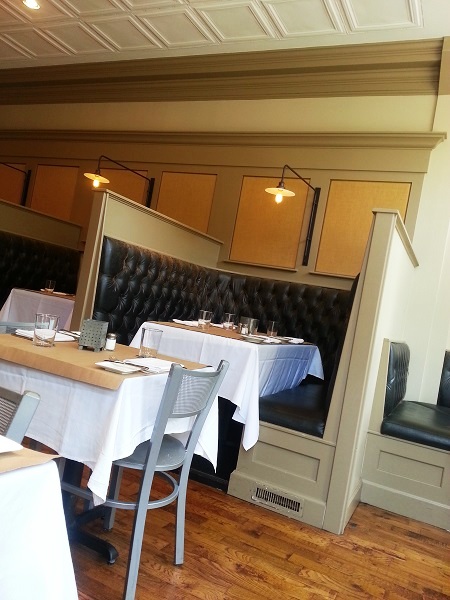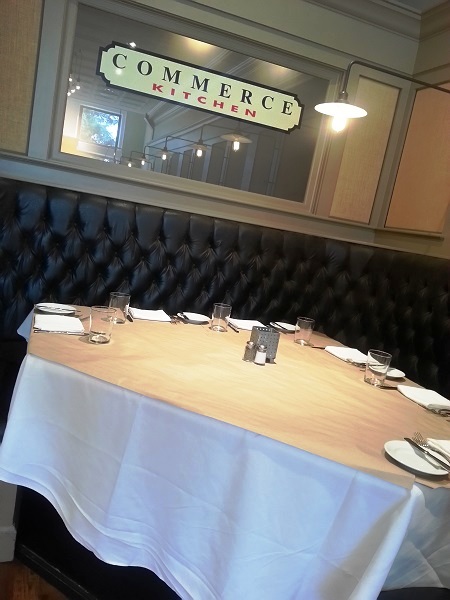 You can't go wrong with a good fish taco. The house slaw, fried green tomato, and smoked aioli were divine! Flavor, flavor, and more flavor! Although you can't see the green tomato, it was located at the bottom of the taco. I seldom eat anything fried, but this tomato was a rather tasty addition to this dish.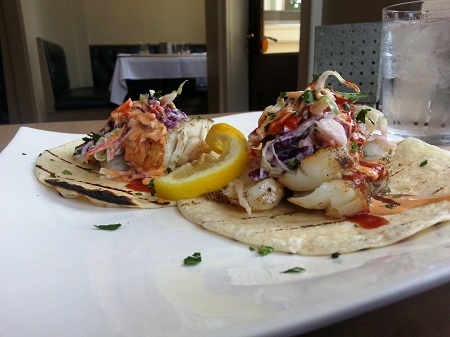 This was the show stopper — bread pudding with bourbon sauce! When I took a bite of this, I heard Rebirth Brass Band and started a second line. I thought I was in New Orleans. This is bread pudding done right! I'm a bread pudding snob, and this bread pudding was wonderful. I couldn't stop talking about this bread pudding to my husband. If you want to know how real bread pudding should taste, then you should try this! The bourbon was not overwhelming, but there was just the right amount to get your tastebuds going. It was perfect!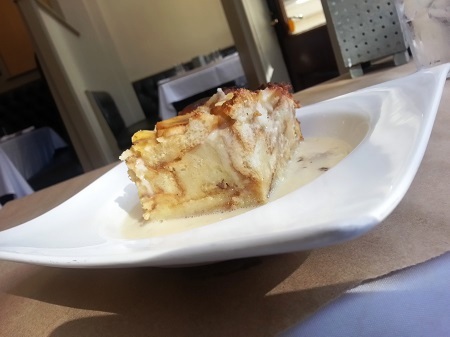 I think I'll bring the hubster back to visit for dinner so we can sit outside and enjoy this beautiful weather.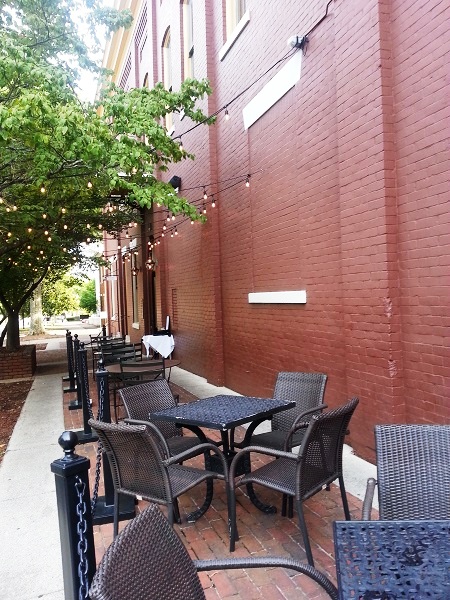 Until next time, have a great week and eat well!