Moving to a new city can be hard on a woman. It's pitiful that the first thing out of my mouth when I found out we were moving was, "Are you serious? I have to leave my hair stylist! Who will do my hair?" Since I have a big mouth, I talk to everybody and instantly connected with a young lady who had beautiful natural hair. She introduced me to my new stylist, Bridgette Washington, at AdriAnnie DavRose. For those who don't know, I'm transitioning (my hair, that is). I contemplated getting the "big chop", but I decided to try and grow the relaxer out and keep the length. Going natural while trying to get rid of the relaxer is a task. I knew it would be challenging at times, but I didn't know it would be this challenging. I have not had a relaxer in 13 months, so my line of demarcation is serious business. The line of demarcation is where the natural hair meets the relaxed hair. It's usually a tangled mess, so I have washed my hair alone only once over the past 8 months, and I'll never do it again! I've left the task of keeping my tresses healthy to Bridgette.
Only Bridgette could have talked me into going from this…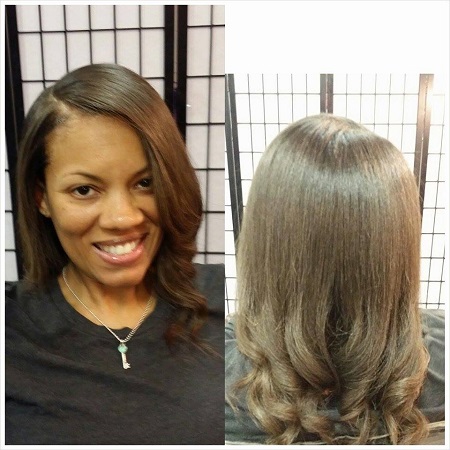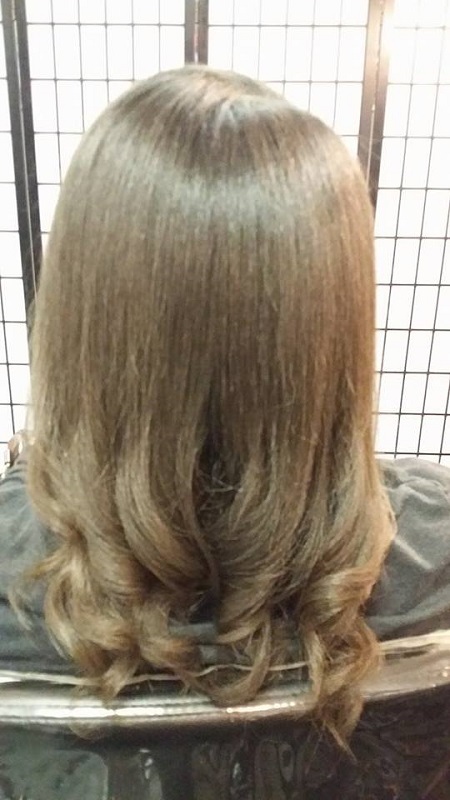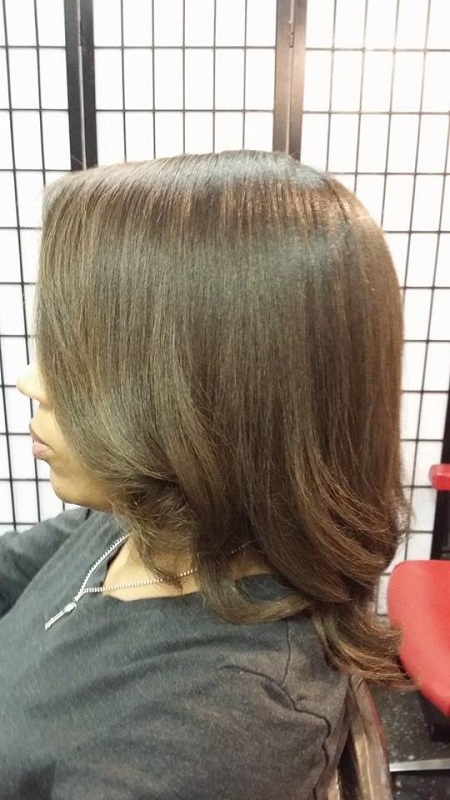 to this…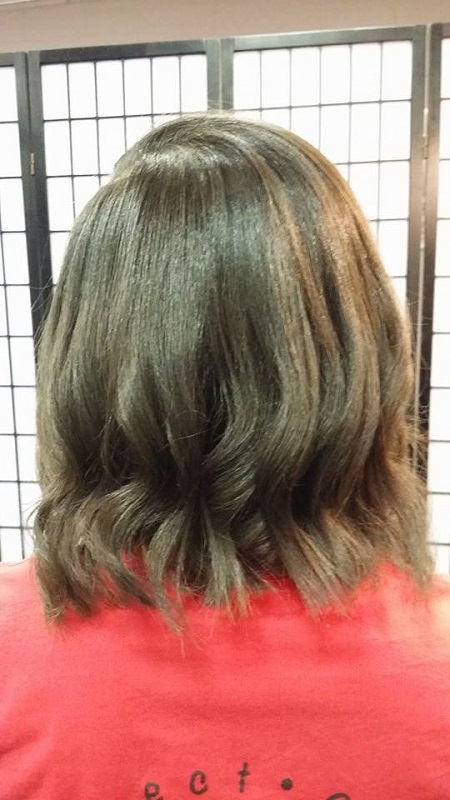 For those who know me, you know I have NEVER had short hair, but I love it, and I have been able to maintain my hair between visits to the salon. You can schedule an appointment with Bridgette at www.styleseat.com. Also, check her out on Instagram @salonaadr where you can see her awesome styles. I'm looking forward to going on this natural hair journey with Bridge by my side, and if any of you have any suggestions for transitioning hair, please let me know!