I heard about this restaurant a couple of months ago. This restaurant has been open less than a year, and it is a wonderful place to get a warm bowl of gumbo…good gumbo, I might add. It's located at the LaPaloma Resort off of Sunrise. Website: www.poppykitchentucson.com\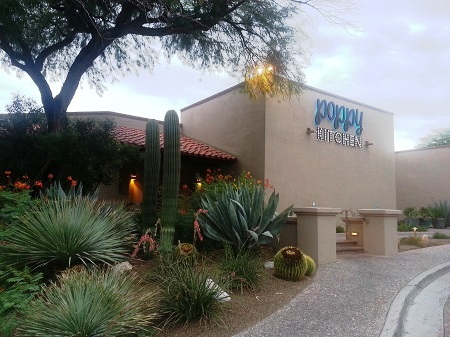 We ate by candlelight, which was so romantic, but my pictures were a bit dark. My husband ordered the gumbo, and we questioned his decision to order gumbo until the dish finally arrived at our table. My husband is picky about his gumbo, and we both agree that this is the best gumbo we have eaten in Tucson. This dish had chicken, shrimp, crawfish, rice, fresh fish, and andouille sausage. It does, however, come with a hefty price tag of $24. We couldn't believe it when we saw it on the menu. We have never paid that much for gumbo. I must admit that this gumbo was worth every dollar.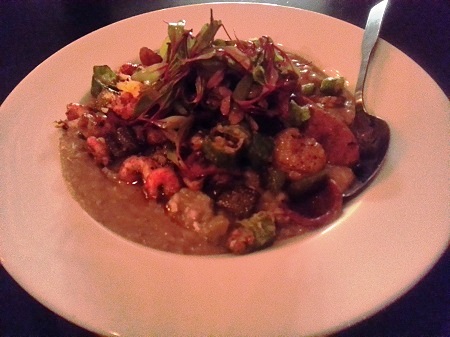 I ordered the duck, which was wonderful. The duck was on a bed of confit fried rice, mushroom mint broth, and garlic snap peas, which was delicious. I honestly enjoyed this dish, but I really wish I had gotten the gumbo. That warm gumbo really hit the spot.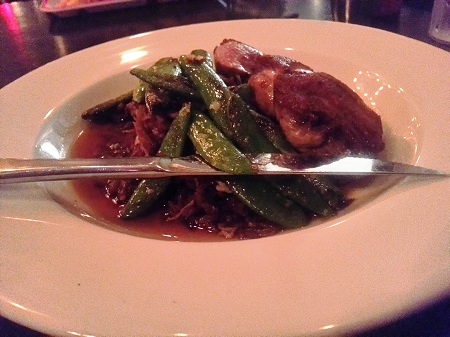 For dessert, the server suggested the cafe au lait panna cotta with beignets. He added a sparkler, which was cute.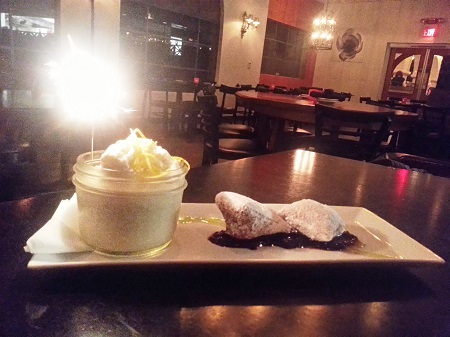 Of course these were not Cafe DuMonde beignets, but this was a great dessert. The jam and custard were perfect compliments to the beignets, which were light and fluffy.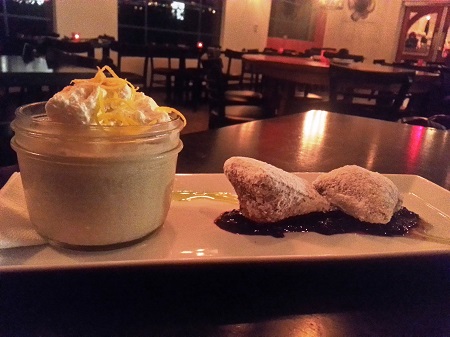 If you haven't been to Poppy Kitchen, you have to check them out. My husband and I always say that some restaurants are not consistent here in Tucson. You might get a great dish the first time you visit, and the same dish tastes different the next time you visit that restaurant. I hope that won't be the csse with this restaurant. The food was great, and I enjoyed every bite.