I have a friend who is a Yelper and loves trying new restaurants. She sent me a text with three restaurants to choose from, and I chose Ignite Lounge and Bar at the Ritz-Carlton. I always eat at CORE whenever we are at the Ritz, but I wanted to try this restaurant, which is more of a lobby lounge at the resort. There is also outdoor seating, which is wonderful during this time of the year. At night, they light the beautiful fire pit. This place is so serene. We were outside until a bee ran us inside. Otherwise, it was a lovely day at the resort and outdoor dining would have been a great start to our afternoon. Nonetheless, we had a great time!
You have to check out their website to see the beauty of this restaurant, especially if you are considering dining outdoors.
Ignite website: http://www.ritzcarlton.com/en/Properties/DoveMountain/Dining/ignite/Default.htm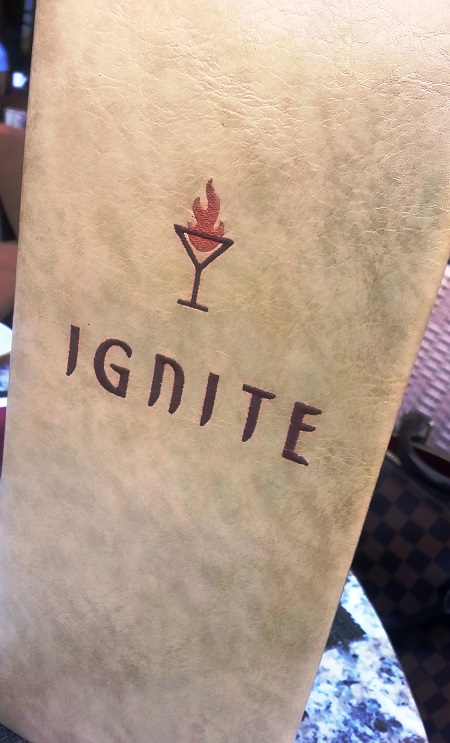 My friend ordered the bison tacos, which consist of bison, avocado, asadero cheese, and chipotle aioli. I purchased an extra one to try, and I was not disappointed. I have eaten so many different dishes, but I believe this was my first time eating bison. It was delicious! I was in heaven, and I am so glad I tried it.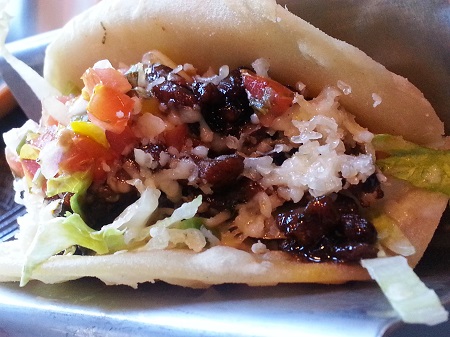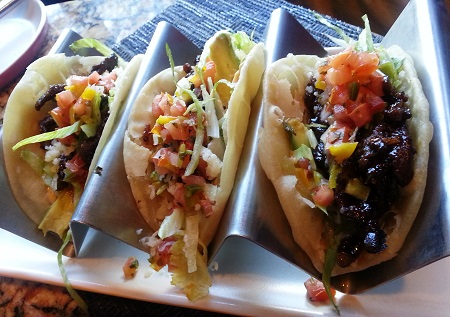 I ordered the spicy grilled chicken sandwich with a side salad, which was also delicious. The grilled chicken sandwich was a great combination with the arugula, guacamole, tomato, swiss cheese, and srirarcha sauce.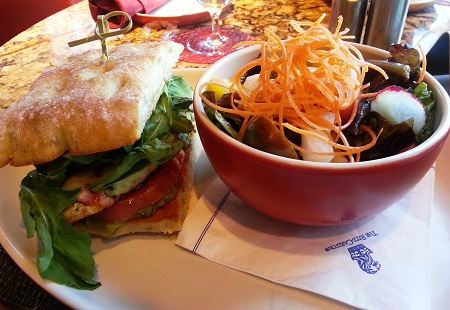 My friend and I were stuffed, but we had to try the habanero ice-cream sundae. A brave soul created this dessert. I would have never paired habanero peppers with ice-cream. The peppers are infused into the ice-cream, so you taste pure sweetness when eating the ice-cream, but as soon as you swallow, you feel the tingle in your throat. This was a seriously creative dessert, and it was awesome. The mixture of spicy and sweet was a great combination.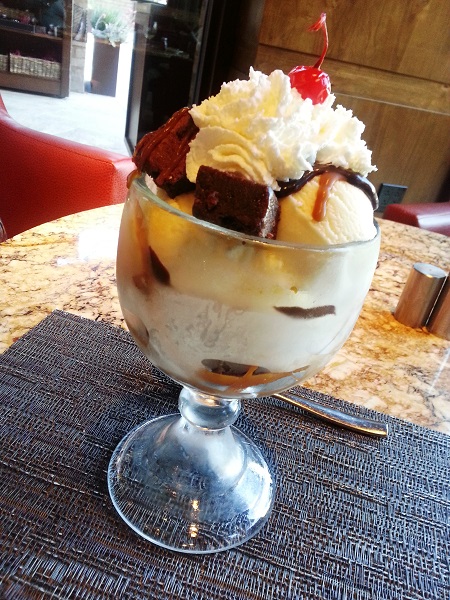 Matt and I celebrated our 4th year wedding anniversary on October 1st, so walking past this outdoor space at the Ritz was extra special. This is where Matt and I were married four years ago. My beautiful mom, dad, friends, and family were here and we had a blast.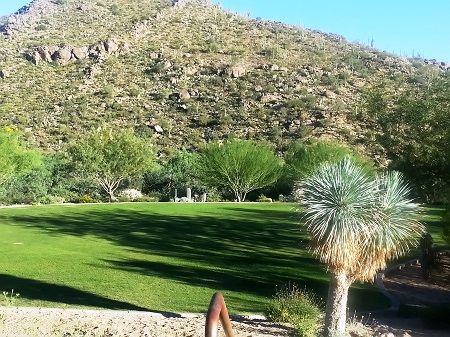 I can't forget Rocky the tortoise. He is not a bashful turtle at all. He is always roaming around outside his hole when I come to the resort.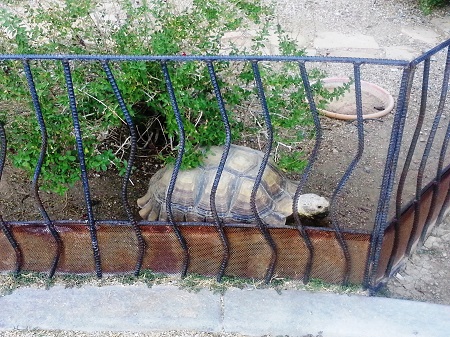 If you are ever in Tucson, you have to visit the Ritz. Even if you don't stay on the property, you must visit one of the fabulous restaurants on the property.