Last November, I uploaded a photo of this little hat onto my fan page, and some people asked me to wear it in a post. I know it's almost a year later, but here it is. This is an outfit I actually wore to a tea. I found this hat at Forever 21. It is quite "busy", which I like. It has feathers, a bow made of sheer net, and a mini hat attached. It's the perfect alternative to wearing a hat for tea. When I saw it, I knew I had to have it.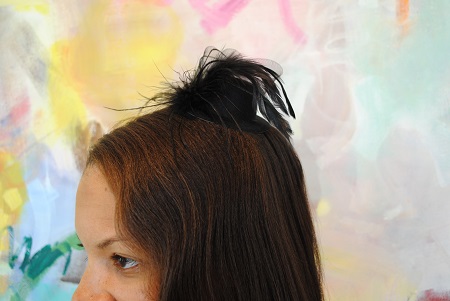 Dress (H & M), bracelet (necklace from Arden B.), hat and clutch (Forever 21), watch (Michael Kors), shoes (GUESS)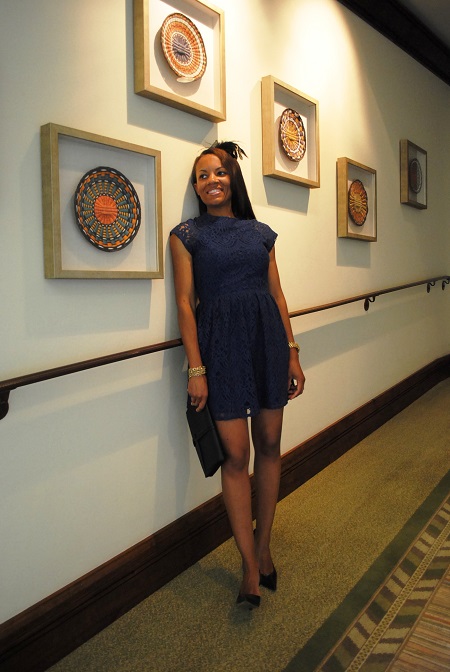 The lighting at the Ritz was so dim. You can't see the true color of the dress, but it is a bright blue, which I love. It's a great color for summer or fall. This is the true color of the dress.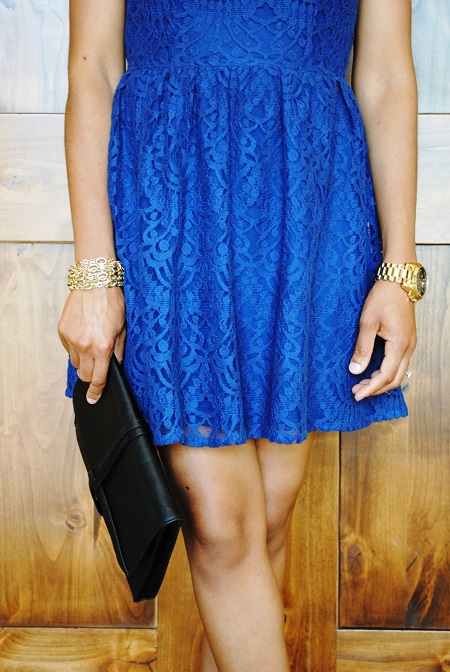 The next time the occasion requires a hat, think outside the box and try something new.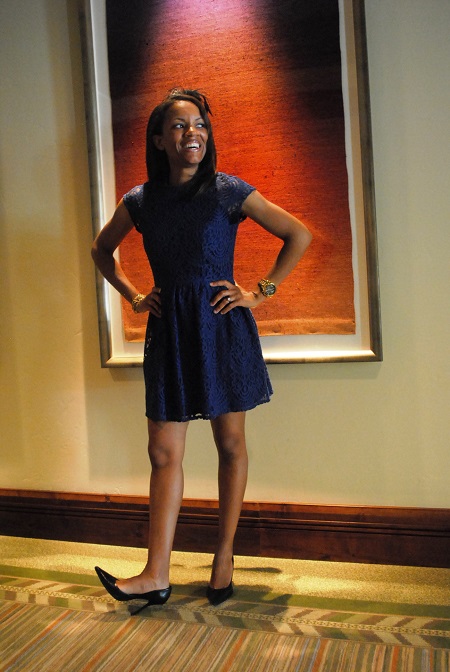 I hope you are off to a great week! See you soon!