I am in my happy place right now — no worries and no cares.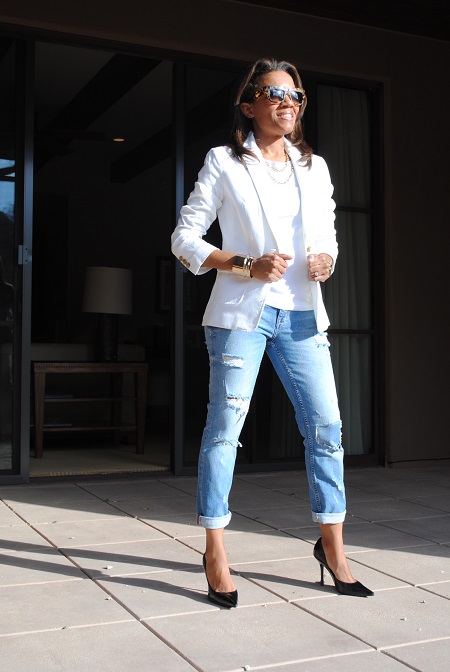 Sunglasses (Prada), necklace (Arden B.), cuff (H & M), watch (Michael Kors), blazer (Trina Turk), tee (Banana Republic), jeans (Zara), heels (GUESS)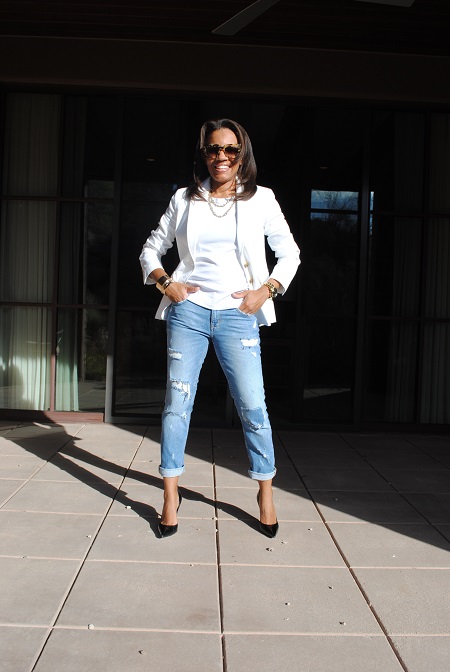 This casita reminds me of the day I married Matt. You might recall this picture from my wedding. I was standing in the doorway of a similar casita at the Ritz-Carlton in this photo. It seems like yesterday. We'll celebrate 4 years in October. Time sure does fly!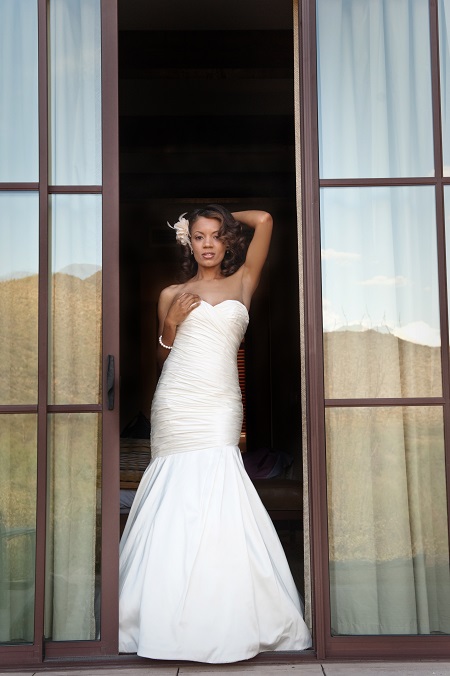 Although I can't relive the past, I can cherish the wonderful memories we shared on that day and look forward to the future God has in store for us.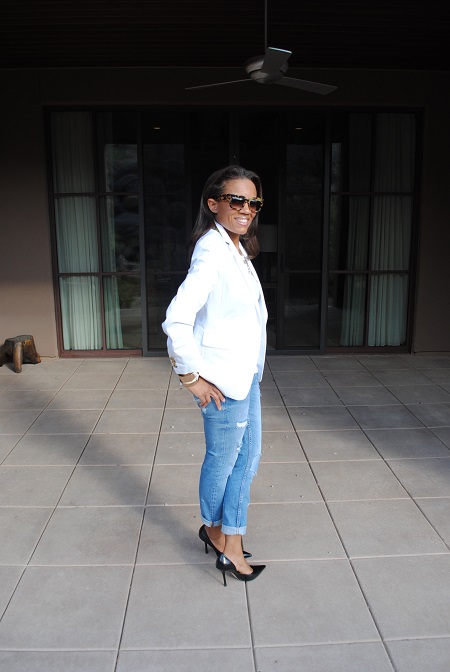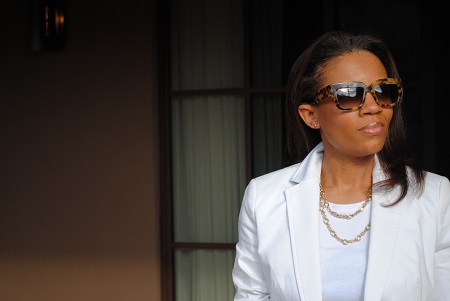 Until next time…choose to be happy! Appreciate where you are and thank God for the future He has in store for you!