George Washington Carver said, "Education is the key to unlock the golden door of freedom." Mr. Carver was an agricultural chemist who discovered three hundred uses for peanuts and hundreds more uses for soybeans, pecans and sweet potatoes. His contributions to society helped farmers all over the U.S. There are so many blacks who made history with their innovative ideas that contributed to the betterment of society. My grandparents, parents, aunts, uncles, etc. always stressed education. Every child was given an opportunity to go to college and get an education.
A couple of weeks ago, I attended my cousin's college graduation in Atlanta, Georgia. Over 550 women graduated from Spelman College during the beautiful ceremony in which Soledad O'Brien was the speaker. Many of these women are heading to schools such as Harvard and Yale for graduate studies. I was so impressed with how many of them spent their summers researching and completing internships that would help them in their future careers. These women are phenomenal, and I wish every one of them blessings on their future endeavors.
Andrea before the graduation ceremony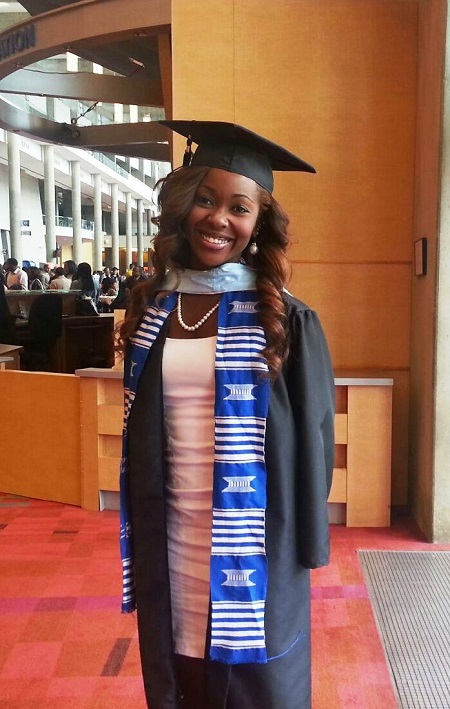 This is Andrea and one of her best friends, Alexis. Alexis also graduated during the Spelman ceremony. She will be attending dental school at Howard University this fall. Both of her parents attended Howard University's School of Dentistry.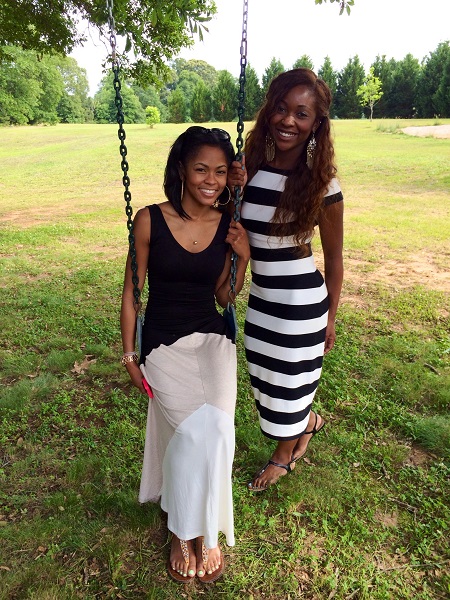 I remember when Andrea was born in Baton Rouge, Louisiana. I cannot believe she is now a young woman making her mark in society. Andrea has a degree in Economics and has worked in New York in advertisement for a large agency. She is currently debating whether to accept a job in another country in her field.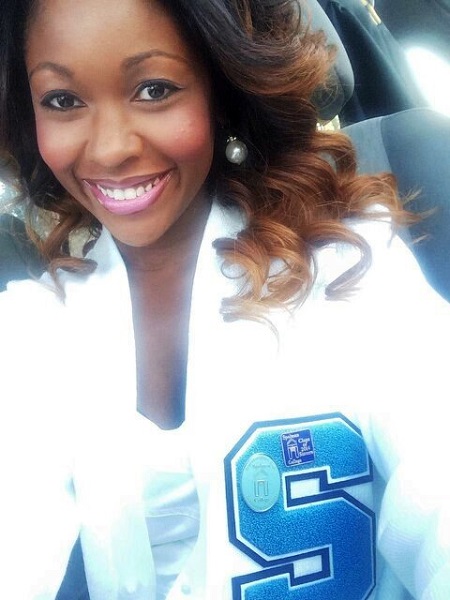 As we finished dinner on the night of Andrea's graduation, I will never forget my uncle sharing with Andrea the same words my father continues to share with me, "Never be afraid to fail."
I lived with my aunt and uncle (Andrea's parents) during my first semester at Southern University and fell in love with both Andrea and her little brother, Jordan. Andrea's brother, Jordan, is currently at Cornell and will be attending law school upon graduating from Cornell. Time really does fly!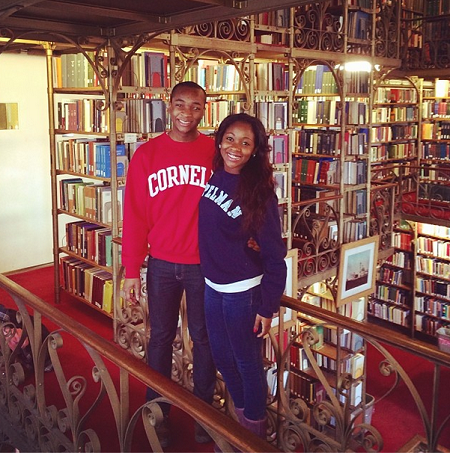 My cousins, Marilyn and Denine, also graduated from Spelman. Marilyn attended Xavier University in New Orleans and became a a pharmacist. Both Spelman and Xavier are historically black colleges or universities (HBCU's). Denine attended UCLA's medical school and opened her own private practice in Beverly Hills.
Most of my family members studied in the math, science or medical field. Andrea's father is a chemical engineer. My cousin, Alricka, will be a senior at UNC at Chapel Hill this fall. She studied Medical Spanish in Chile last summer and will be conducting research this summer to determine how to regenerate heart tissue that has been damaged after a heart attack or stroke. After graduation next year, she will be enrolling in medical school. My cousin, Alfred, graduated from UNC at Chapel Hill and is now an orthodontist. His brother, Norris, is a surgeon.
I love sharing the accomplishments of friends, family, and people I meet, but I feel compelled to do this at times because of the stereotype that we are not making strides or advancing in this nation. I can only tell you what I know, and I know that many men and women who graduated from my alma mater (Southern University and A & M College and Southern University's Law Center) went on to become doctors, lawyers, CEO's, judges, legal correspondents, District Attorneys, etc. Whenever you watch your local news repeatedly portray minorities as thugs and murderers, remember this post. When you meet someone who does not look like you or act like you and you decide to stereotype them, pause, and remember that this could be the person who performs the surgery that saves your life. From now on, get to know the next person instead of making assumptions. It is my prayer that if you have not attended college and you have the desire to do so, it is never too late. I live by this saying, "Anytime is better than never."