My mom and I used to talk on the phone or Skype every day. If I got in my car to run an errand, I called her. If I became bored while sitting at home, I called her. We were always talking about something. When she passed, everything was quiet. Sitting in my house throughout the day in silence was the new normal. I prayed, however, for friends — friends who would share in my triumphs and comfort me during the sad times. I prayed for women who were strong and who challenged me to do better and be better. God gave me a wonderful group of women, and I thank Him for that daily. Friday night, we went to Brush and Bottle on Prince Road in Tucson. It is a wonderful place that brings out your inner artist.
Website: www.brushnbottle.com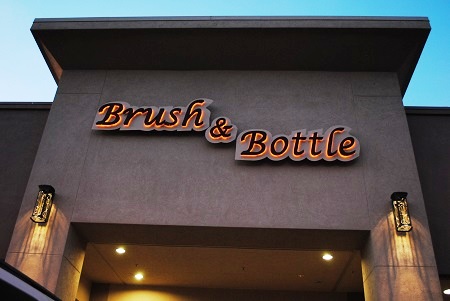 The studio offers numerous beautiful selections for guests to paint. My favorites, of course, are the paintings of Bourbon Street in New Orleans. I have to come back and paint these in June.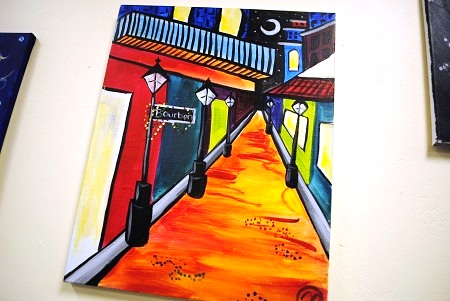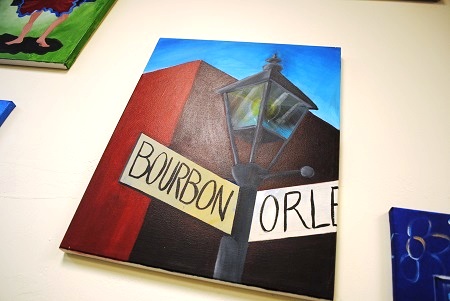 They also offer painting for kids.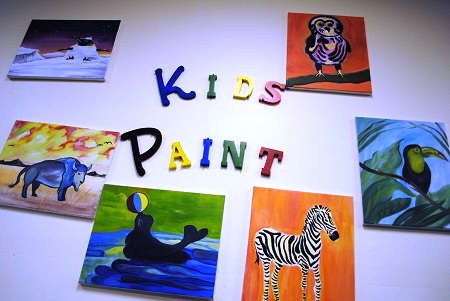 You can paint in a private session with a group if you have 14 people or more. We painted during a private session, and it was a great start to a fun-filled Mother's Day weekend. Bring your own food and drinks, and the studio covers the rest.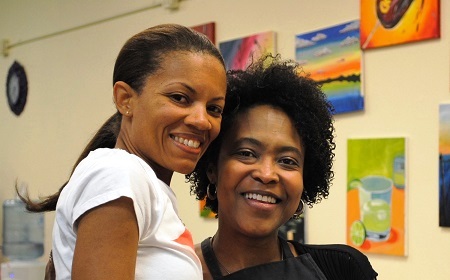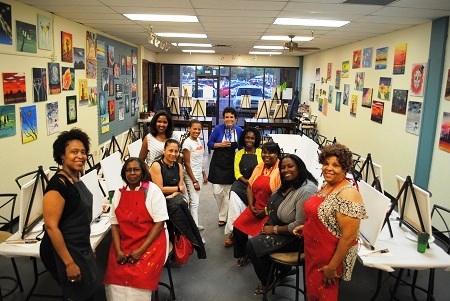 I walked into the studio assuming we would be tracing a photo and coloring within the lines like we did in Kindergarten. I was wrong, and this is the picture we had to paint! I am not a painter, so this looks intimidating. Our instructor began the session by cheerfully informing us that this is a difficult picture to paint.
I put my "game face" on and began drawing. I didn't follow directions most of the time, but who cares when you're having fun?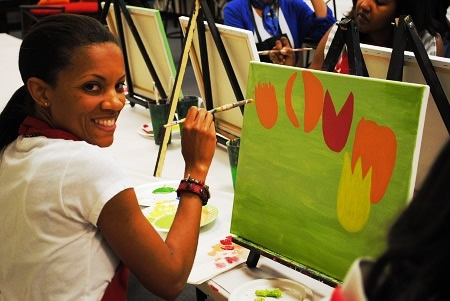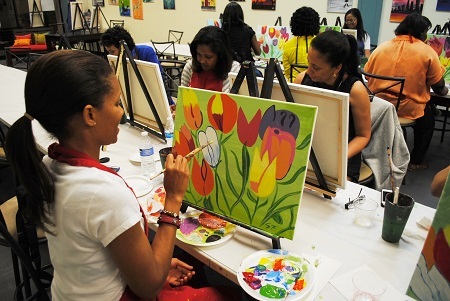 I know that my picture does not look like the beautiful display photo, but it's mine, and I love it!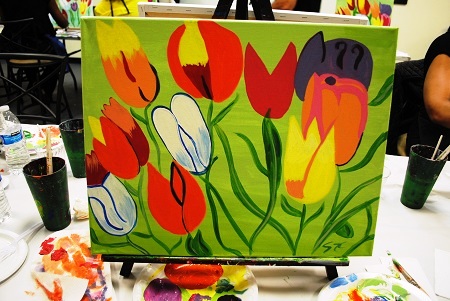 Everyone did a wonderful job. I love these beautiful women, and I want to wish them all a Happy Mother's Day. You are an answer to my prayers.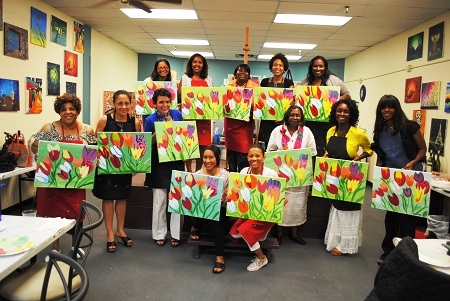 To my beautiful mom — I miss you, I love you, and I want to thank you for teaching me how to be a woman of faith, character, and integrity. I thank God every day that I gave you roses while you were here, and I always told you how much I love you. Happy Mother's Day! I am sure you will have the best Mother's Day this year because you are in an awesome place with an awesome God!