I love the mountains. This weekend, we went to Mt. Lemmon. The weather was wonderful with a nice cool breeze. The mountains are so beautiful and majestic, but they also can invoke fear in the bravest of men. I have often had a dream that I am falling. I have this dream because I have a fear of heights. About a month ago, Matt and I went to the mountains and I had a dream that night that I fell from the mountain. I start hyperventilating whenever I feel as if I am too far above the ground. Today is no exception, but you can't tell by the look on my face. I told my fear, "Goodbye" and I have chosen to enjoy all that God has given me.
Denim shirt (JCrew), sunglasses (Prada), pants (Blank NYC), shoes (Calvin Klein), bracelets (Beads of Courage & BCBGMaxazria), watch (Michael Kors)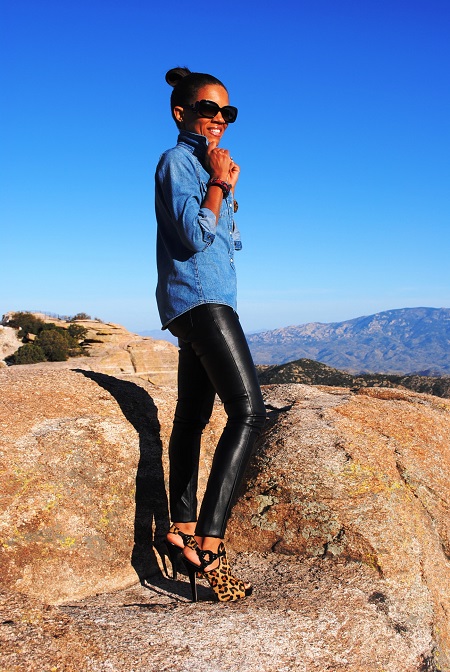 I'm calling into existence those things that are not as though they were. So, instead of of saying I have a fear of heights, I will say, "I no longer fear heights." If I can stand on a rock over 6000 feet high in 4 inch heels and not hyperventilate, God has done a work in me. Fear can paralyze you; it can prevent you from walking the path that God has set before you. It can prevent you from experiencing the beauty that awaits you at the top. What do you fear? Will you allow it to consume you or will you meet it head on?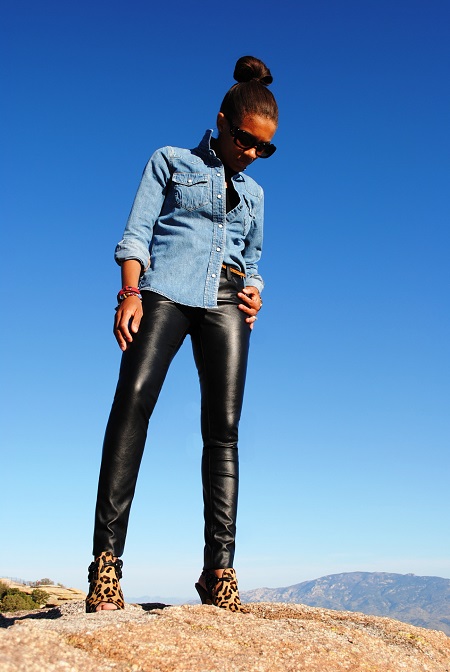 Choose to walk in boldness and in the authority God has given you. He loves you, and He wants you to have an abundant life on this earth. You can't experience the great things in life while holding onto your fears.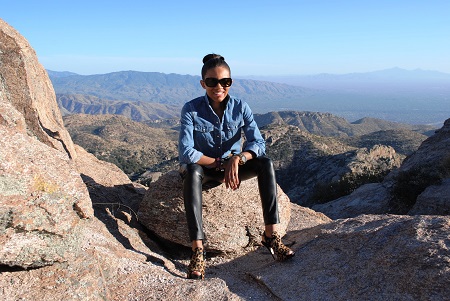 I look at SJ and she is fearless. She doesn't have a care in this world. We need to have childlike faith that no matter what life brings, we will look to Jesus, who is the author and finisher of our faith. We will not be consumed with what is going on around us, but we will rest in Him.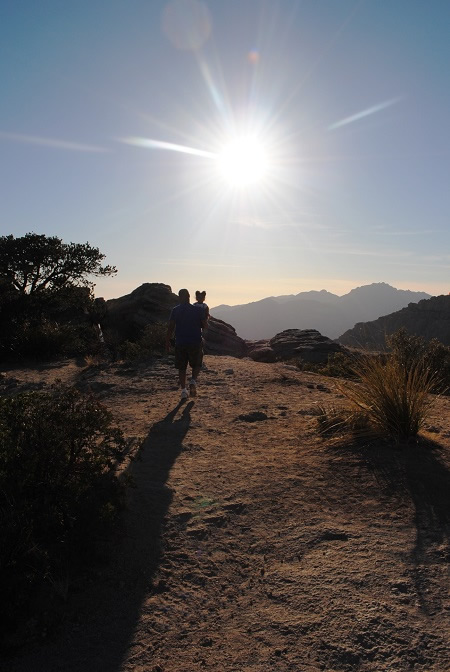 Until next time, enjoy life and the beauty it has to offer.