Traveling can be difficult, and it is especially difficult when you have a little one. SJ is only 16 months and has been on a plane 4 times. I traveled alone with her twice, and it was not easy. These are the things that get me through a long day of flying the friendly skies. This is Louis Vuitton's Speedy bandouliere 40. This bag is great for traveling because it holds everything — sippy cups, snacks, diapers, wipes, and even my necessities. I originally looked at the 35, but the 40 is much better, and I'm glad I chose this size.
Louis Vuitton Speedy Bandouliere 40 without shoulder and crossbody strap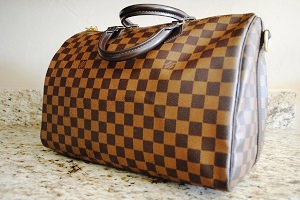 This bag is even better when I want to be hands-free. It can be worn through the airport as a crossbody bag. The strap can also be detached or it can be shortened to wear as a shoulder strap. This bag is versatile and is my favorite bag for travel.
Speedy Bandouliere 40 with crossbody strap.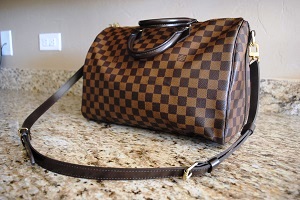 You have to own a great pair of sunglasses. The wayfarer is so common that I decided to purchase something a little different. It has that wayfarer look with a twist. These are necessary when sitting next to the guy by the window who likes to keep the shade up when I'm ready to get some rest.
Prada sunglasses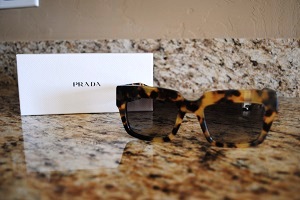 I love the thickness of these sunglasses.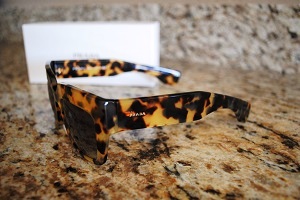 You might think this monitor is best used at home, but this is great for taking to your holiday destination. When SJ and I took a trip to my dad's house in May, I took this monitor and it was a lifesaver. The house was filled with guests who were visiting from out of town, and I was at ease when I put SJ to sleep in the guest bedroom. I hooked up the camera in the guest bedroom and carried the monitor into the living area where I was sitting. I was able to watch her as she slept and heard her when she was ready to get up.
Tommee Tippee baby monitor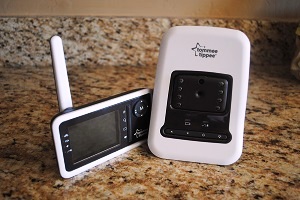 This is the greatest invention ever. I purchased a Britax carseat for my growing little one, and I purchased the Britax travel cart to stroll her through the airport. I checked the seat in at the gate, folded the travel cart, and put it in my overhead bin. Note: I purchased a bag to cover the car seat when it is checked in. It prevents your car seat from getting dirty and lessens any damage that might occur to the car seat. If you have purchased a seat for your child, you can just carry the seat and the travel cart onto the plane and buckle the seat in. It makes traveling so much easier!
Britax travel cart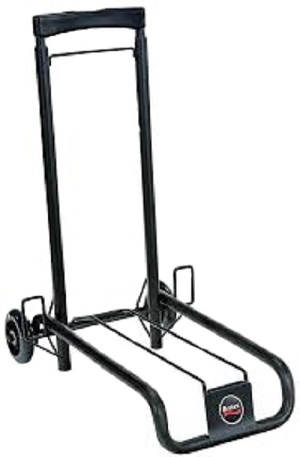 When I arrive at my destination, I get a rental car. I detach the car seat and clip it into the car seat hooks in the rental car, fold the travel cart, and we're on our way. This allows me to take her car seat with us and not have to purchase an additional car seat when I arrive at my destination.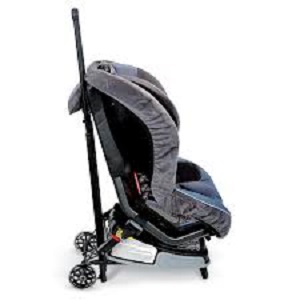 This is my Samsung Galaxy Note II (the Note III should be available soon). This phone does it all. SJ can scribble and draw using the stylus and S Note. She can also watch movies, view pictures, etc. during the flight. An iPad, Leap Frog, or cellular device with "airplane mode" capability will keep your little one busy.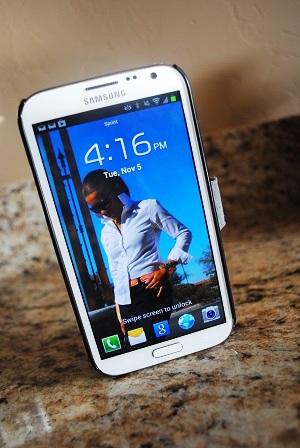 This phone case is by PD Air. SJ has dropped my phone several times, but this case keeps it looking like new. If you have a little one, you know that a good case or Otter Box are must haves.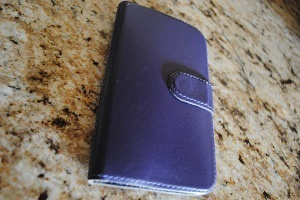 Last, but definitely not least is the wonderful hoodie to keep me warm during the flight. I love Victoria's Secret PINK hoodies. I own several. When I put on a hoodie during flight, that tells my chatty neighbor that it is time to be quiet and let me get some rest. It works every time!
Victoria's Secret PINK hoodie (New Orleans Saints)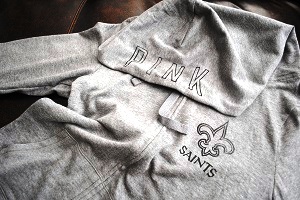 If you are traveling this holiday season, be safe and travel easy! 🙂