Over the past couple of weeks, I have heard several people say that they were going to "the hub" to get some great food. So, of course, I had to try it out. I love the look and the vibe of the restaurant. The decor is fun, and the atmosphere is laid back. We met a small group there, so there was plenty of good conversation and good eating!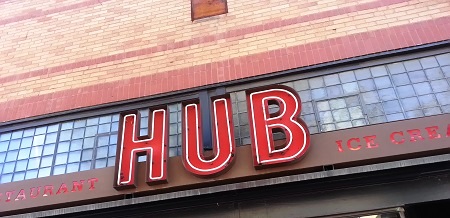 The Hub is known for their ice-cream, which is heavenly. They have an ice-cream menu that includes potato chips for toppings.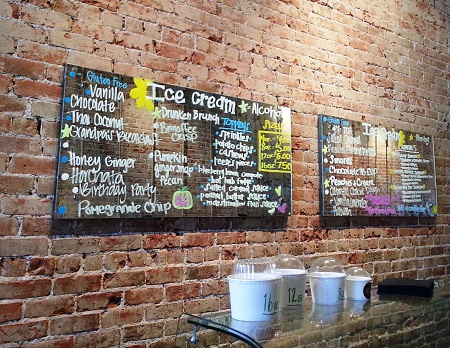 I tried the pumpkin ginger snap, which was new for the upcoming holiday season. They had just introduced the flavor the day I dined there. It had the right amount of ginger and pumpkin. I loved the flavors and the pecans. This was a great combination for a sweet and spicy treat. One of our guests ordered the chocolate peanut butter cup, which had chunks of peanut butter and chocolate. She really enjoyed hers as well.
Pumpkin ginger snap pecan and chocolate peanut butter cup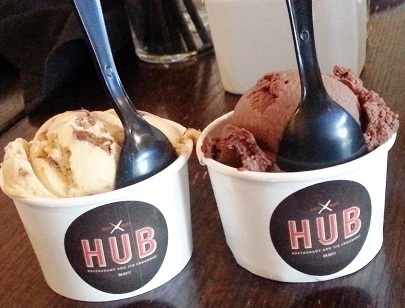 I ordered the vegchetta, which was grilled vegetables, caramelized onions, pesto goat cheese, portabello, arugula, shallot vinaigrette, and ciabatta. I love veggies, but they are not seasoned well sometimes. There is a method for seasoning them just right without the fat and salt. These vegetables were cooked just right. They had the right texture, great flavor, and were filling. This was a huge sandwich! I could barely bite the entire sandwich. It was delicious.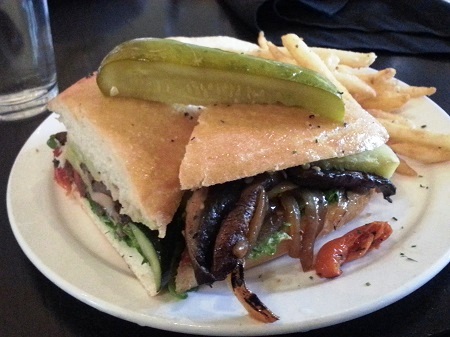 House salad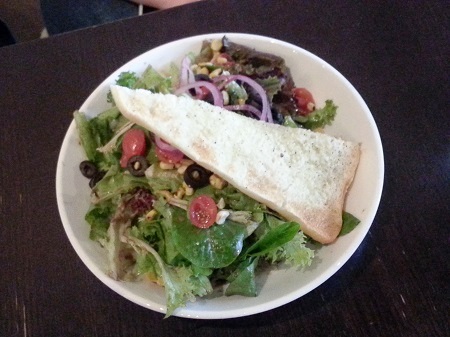 The restaurant serves traditional macaroni and cheese, macaroni and cheese with bacon, and macaroni and cheese with lobster. Two of our guests ordered the macaroni and cheese and loved it. I'll have to try this during my next visit.
Macaroni and cheese with bacon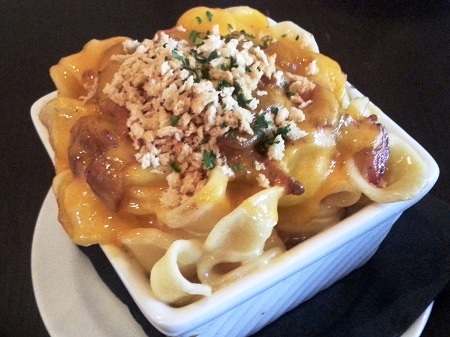 My hubby ordered the hub wings. He said they were extremely salty, and when he left the table with SJ, one of the servers swiped his plate before he finished his meal. He had eaten half of the order, so they fixed another half order for him. He said the second batch was not as salty.
Hub wings with spicy buffalo sauce on a bed of potato chips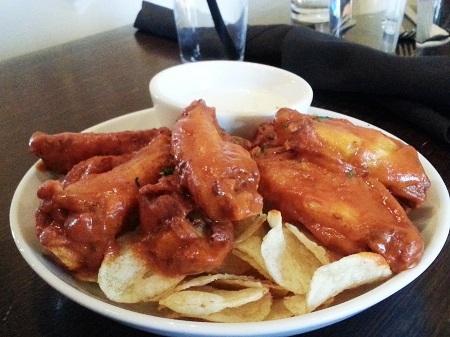 I love the decor in this restaurant. I didn't notice the lamps hanging upside down from the ceiling until one of the guests brought it to my attention. This was a neat feature.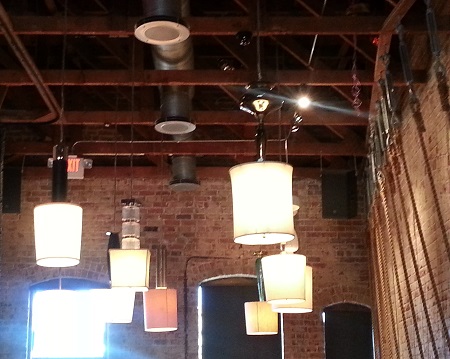 If you're in the downtown area, try the Hub, even if you just run in for some of that delicious ice-cream!
Website: www.hubdowntown.com