October 1st was our anniversary, so we decided to have dinner at the Downtown Kitchen. This was my first time eating at this restaurant, and I loved it! My husband's friend also has an October 1st wedding anniversary, so we all went out to eat together, and we had so much fun. Matt's friend initially wanted to go to Fleming's, but I'm glad we decided to eat at the Downtown Kitchen because the food was a breath of fresh air.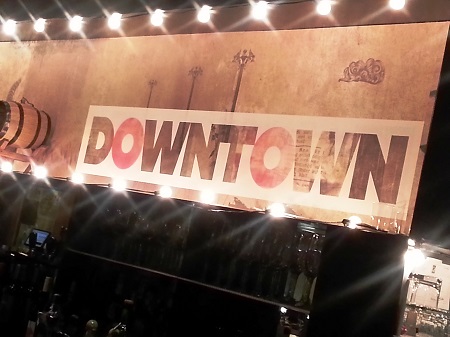 They have a beautiful indoor dining area and a patio for dining on those nice, cool nights.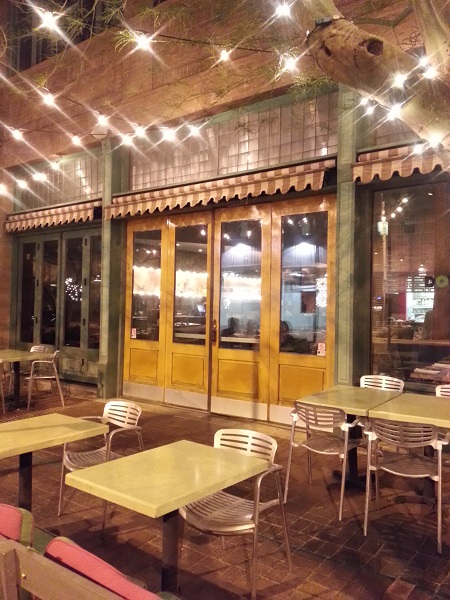 It was something new, something fresh, and a place I will be visiting again. These dishes did not disappoint.
For an appetizer, we ordered Asian style duck confit and steamed buns with hoisin sauce, house pickles, and scallions. I love duck, so this was a great dish. The hoison sauce and scallions really added flavor to this dish.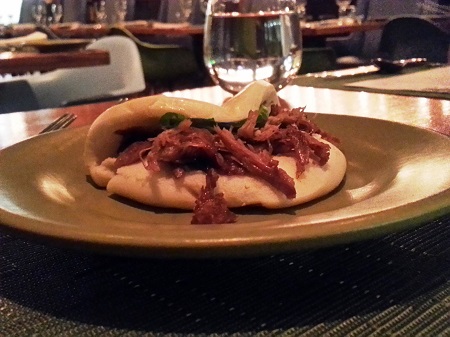 We also ate black mussels with white wine, Spanish chorizo, garlic, basil and grilled garlic bread for an appetizer. The sauce was delectable. It was one of the best sauces I have had. We also had mushroom bread with thyme, Madeira, leek fondue and Grana Padano (not pictured), which was also a great dish. I think the mushroom bread and the mussels were the best appetizers. The bread served with the mussels was also really good because the sauce from the mussels was allover the bread, and it tasted like heaven. You have to try the mushroom bread and mussels if you take a trip to this restaurant. You will love it!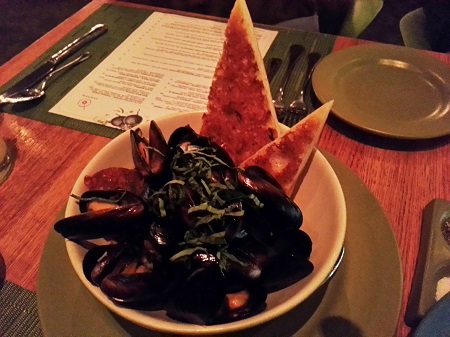 Matt ordered Ancho chile and Chipotle braised lamb shank with Tohono O'ohdam squash and local honey puree, greens, and braising liquids with minted jalapeno vinaigrette. This dish was awesome! I loved the lamb, and so did my husband. He cleared his plate, enjoying every bite!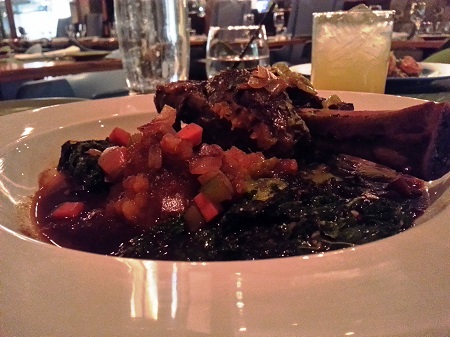 I ordered the rum and coffee cured duck breast with Cubano fufu, Nicarauguan chicharrones vigoron with spicy pineapple mojo, and port plumped raisins. This dish was good, but it wasn't the Southern duck I am used to. I would order it again, however, because the flavors (specifically the Cubano fufu) added a sweet taste to the dish, which I could appreciate. The slaw was okay, but the port plumped raisins were delicious.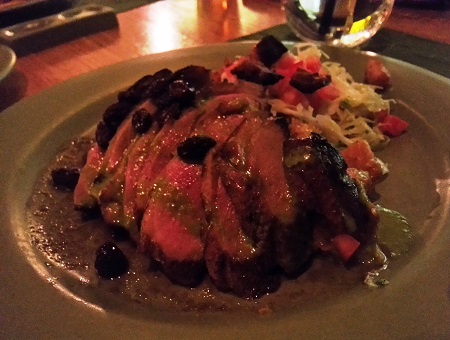 Matt's friend ordered shrimp mojo de ajo on Native Seeds with freshly ground dent corn masa, black bean puree, salsa fresca, cholla bud escabeche and queso fresco.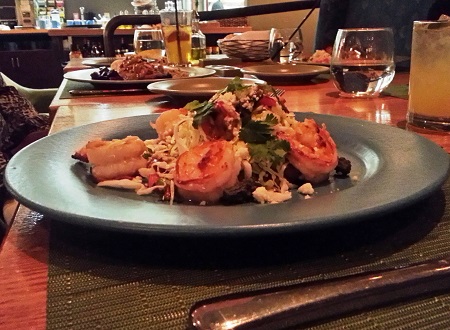 For dessert, Matt's friend and his wife ordered cinnamon and ancho chile flourless Mexican chocolate cake with cactus fruit syrup and mango frozen yogurt. He raved about how wonderful his dessert was. He especially loved the mango frozen yogurt.
Matt and I ordered the chocolate bombe with ancho caramel and Kahlua ice-cream (no alcohol added). This was a chocolate lover's dream. The chocolate bombe had caramel, peanuts and triple chocolate inside. As we ate through the middle of this chocolate goodness, Matt and I felt a little tingle in our throats, which made the dessert even more delightful.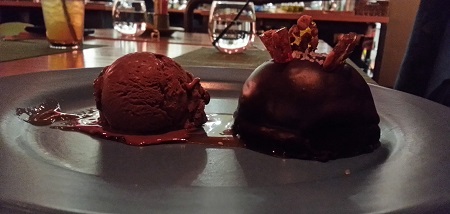 If you want something different, try this place. The menu has lots of local ingredients, and they just changed their menu for the fall. It's a wonderful place. You have to try it. Website: www.downtownkitchen.com