I love pink.  I saw this pink door, and I had to stop to take some pics.   The monsoon season is here, so we had to to hurry because a storm was moving in.  It was still beautiful and pleasant outdoors.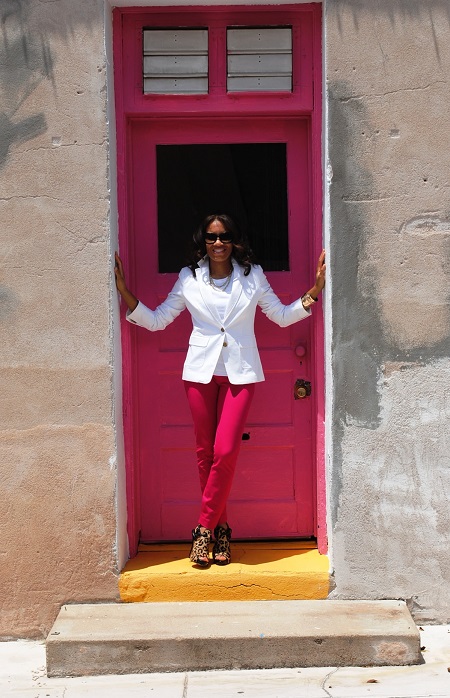 Blazer (Trina Turk), Minnie pant (J.Crew), sunglasses (Prada), shoes (Calvin Klein), necklace (Arden B.), cuff and ring (H & M)
Although the monsoons bring the temps down a bit, it's still pretty hot outside…gotta'  push those sleeves up.  I love white blazers. I have blazers by JCrew, Banana Republic, and Trina Turk.  You can't go wrong with a cool, white blazer in the summer.      Wear them with jeans, slacks, or a skirt.  White blazers are a winner in any summer wardrobe.
I love these pants.  I purchased these in April, and J.Crew is sold out of this color.  I have a black pair and the berry pair you see here.  They are a great stretch material and are very comfortable.  I even wore my black ones while I was pregnant because they were so comfortable.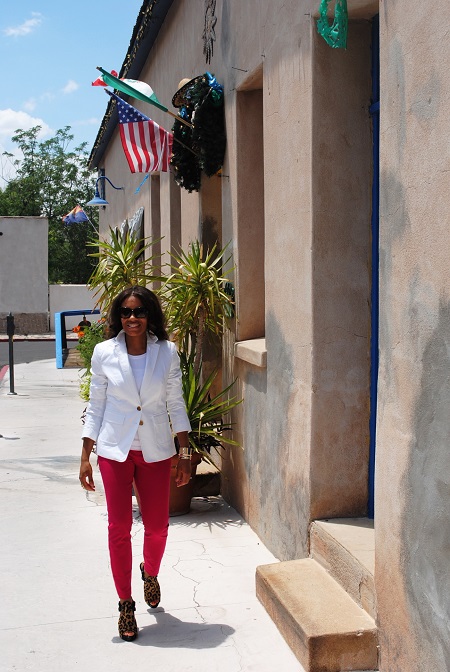 I love these baroque sunglasses by Prada.  You probably remember the round baroque sunglasses found here that were introduced a couple of years ago by Prada.  I looked like a cartoon character with the huge round shape on my small face.  Prada finally introduced a square shape, which is a much better fit for my face, although I think both shapes are beautiful.  I have never felt that a pair of sunglasses were too large for my face, but the round ones were a bit large even for me.  I love the fun, curved sides on the baroque styles, and I'm so excited they made the square design.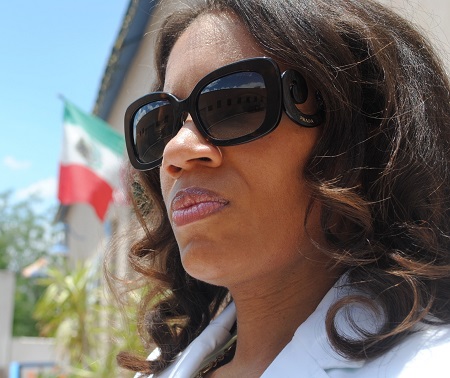 I hope you are having a great week so far, and remember, the weekend is almost here!  God bless, and stay cool!