I love fashion and Broadway, so I have been wanting to feature this young lady for quite some time now. I saw some of her fashion show runway shots and loved her pizzazz on the runway. I had also heard great things about her feature performances in popular plays here in Tucson. She is multi-talented, beautiful, and on the move. I had the opportunity to speak with her about her start in fashion and her acting career. Before we met, I had no idea she also sings and dances professionally. I am really in the dark insofar as the music industry is concerned unless it is gospel or classical jazz. Yes, I'm the old school Southern church girl who played classical piano.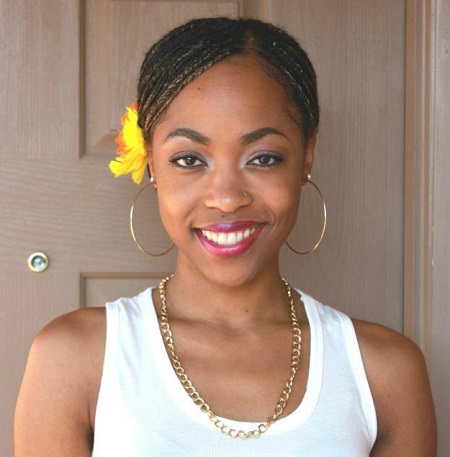 SJ: Chezale, how long have you have been modeling?
Chezale: My first fashion show was in 1999. People always told me that I should think about modeling because I was always tall and slim. I heard about an open call casting at one of the local malls for a Back to School Fashion Show. There was a huge turnout at the mall, hundreds of people. We were asked to walk for the hosts, and the next day, I was informed that they wanted to work with me. They chose 10 models out of hundreds of hopefuls at Tucson Mall.
Chezale on the runway at Tucson Young Professionals Fashion Show entitled "Canvas"
Image by Neil Peters – www.neilpetersfotografie.com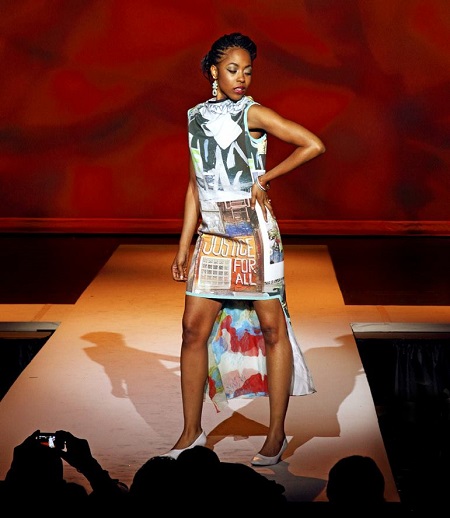 SJ: Is it after this first fashion show that you had that boost of confidence to pursue modeling even further?
Chezale: Yes, modeling has always been a "side thing" that I always do for fun. Tucson is not a huge fashion hub, so I would have to leave Arizona to really fulfill a modeling career. I have participated for the past three years in the Tucson Young Professionals fashion show. A photographer approached me about modeling while I was performing with a dance company as a senior in high school. I ended up working with him for a year. The photographer also worked with a local designer here. I've also done a couple of other runway shows and commercial shoots.
Image by Neil Peters Fotografie – www.neilpetersfotografie.com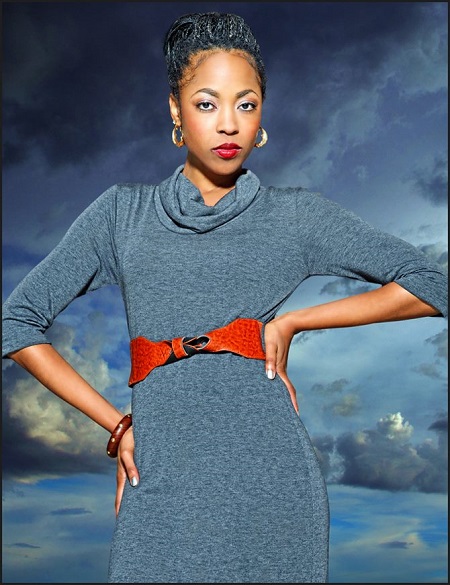 SJ: How long have you been acting?
Chezale: Acting was an extension of my performance background. I have always been involved in music and dance. I didn't really venture into theater until my first local show in Tucson, which was in 2009. My very first play was "The Great American Trailer Park Musical." I was a lead character. This was a big success, and it received rave reviews. It was also brought back for us to perform in a larger venue. The following year, I did "Chicago." For both plays, I had to sing and dance. I played Velma, one of the lead characters, in Chicago. I've also experimented with a little bit of film work.
Chezale singing and dancing during the play, Chicago
Image by Kathleen Dreier Esens Photography – www.esensphotography.com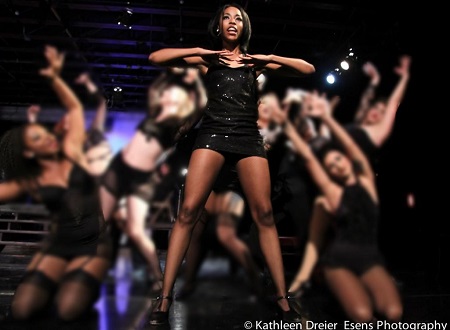 SJ: Are you still acting?
Chezale: Yes. If I see a show that I want to join, I will audition for that particular show.
SJ: Are music and fitness the bulk of your work?
Chezale: Yes, I devote the most time to dancing. I teach dance every week. I teach Fitness classes at two locations Tuesday through Thursday at 6:30. I'm at Platinum Fitness downtown at 110 S. Church Ave. on Tuesdays. This class is called "Urban Beat". This is a traditional dance class where I teach a high energy dance routine. On Thursdays, I teach a dance fitness class called "Fuzsion Fitness". "Fuzsion Fitness" is my own dance brand. You can find me at an actual dance studio called Danser Studio on Wednesdays at St. Phillips Plaza off of River and Campbell. This is a dance style class that is similar to my dance class on Tuesdays. The Danser class is Hip Hop Fuzsion, which also stems from my Fuzsion brand.
Image by Pedro Romano – pedrographer.wix.com/portfolio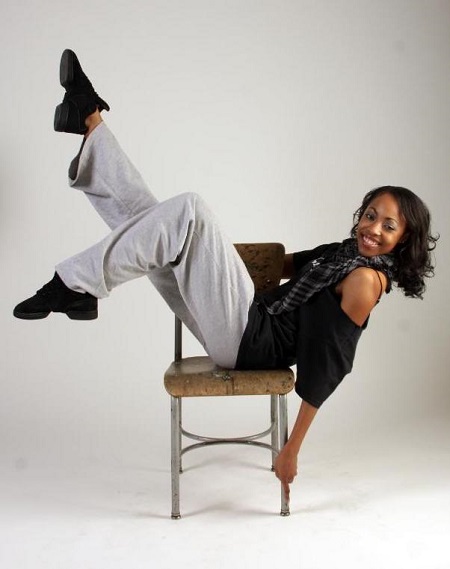 SJ: When did you do your first solo album?
Chezale: I completed it in 2007, and many downloads are on my website. I have an area called Play List where you can listen to my music. I also have social media links on the site where you can check out my sound cloud. I am currently working on a second solo project, and I have completed about 7 songs for that particular album. I plan to finish recording it this year.
Chezale performing at Tucson Soul's Local Artists Spotlight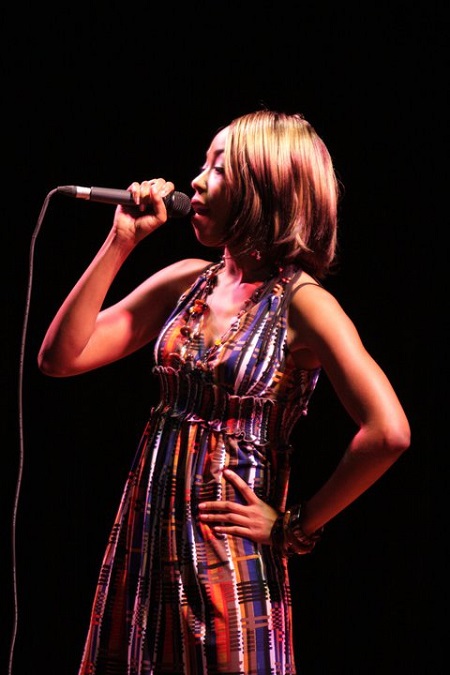 SJ: How can we contact you, Chezale?
Chezale: For more information or any questions you might have, visit my website at www.chezalepresents.com