I recently sat down with Eleeseia of Makeup by McFashion to talk about her journey as a makeup artist. Eleeseia is a local artist who is a go-getter and is quickly making her mark in the fashion industry. She is a beautiful, humble young lady, and I wanted to get the scoop on her fabulous journey.
Image by I See Beauty Photography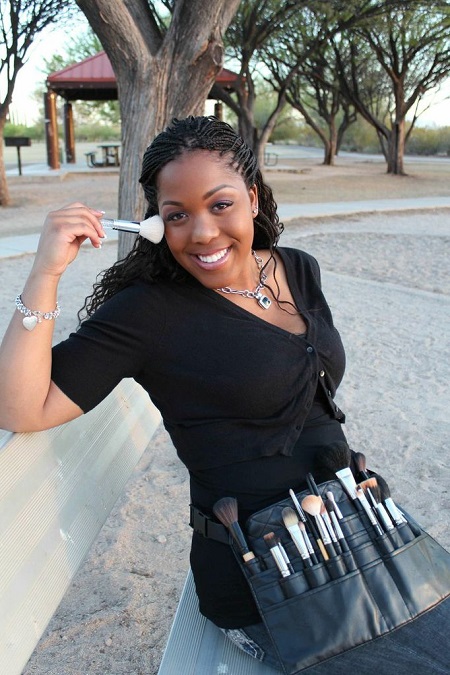 Shayla Jay: How long have you been a makeup artist?
E. McFashion: Professionally, I have been an artist since November 2011. This is when I began working at MAC. However, I've been doing makeup since my sophomore year of college at Tuskegee University. My mom was also a makeup artist, so I have always been around makeup. I did makeup for my friends and sisters, but I never had the courage to do it for anyone other than my friends and family. Working at MAC was the first time I had done makeup for someone other than friends and people in my circle. I was so accustomed to doing makeup for people of African-American descent, but MAC took me out of my comfort zone and encouraged me to expand my boundaries. I received rave reviews on my first client at MAC, which boosted my confidence.
Image by Manuel Ayala Photographia, dress designed by Jenny Hermalik, model Jen Charles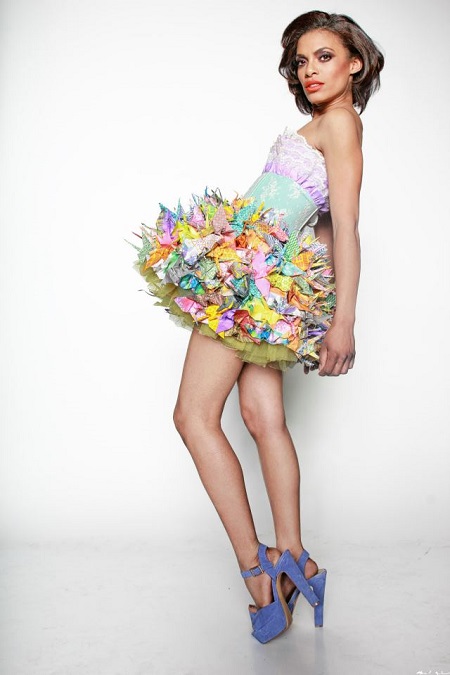 Shayla Jay: When did you decide this was your passion?
E. McFashion: I decided it was my passion when I was in college at Tuskegee, but I didn't think I could make a living doing this. I thought that I needed to get the education, work in corporate America, etc., but then I realized I could actually make a living doing this. About six months after working at MAC, I realized this was a lucrative business. I established my L.L.C. and my name (Makeup by McFashion) in 2012. McFashion is my biological last name.
Shayla Jay: It is ironic that your last name is McFashion! It's such a cool name. What does your business entail?
E. McFashion: Thank you! I do weddings, birthdays, fashion shows, photo shoots, everyday events, and makeup "how to" sessions. I'm going to begin teaching classes to help women understand how to properly apply makeup that they already have in their daily makeup kits, how to determine which foundation goes great with your skin tone, etc. Dates and times are to be announced.
Image by Kim Hill Photography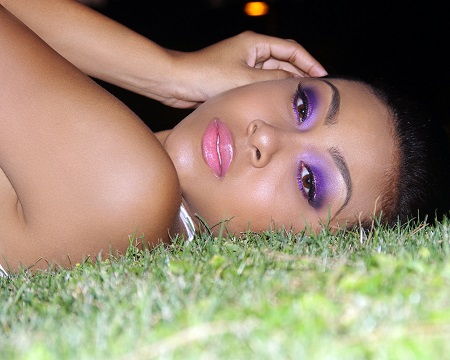 Shayla Jay: When and how did you start your company?
E. McFashion: On October 10, 2012, I established my L.L.C., and I became airbrush certified in June of 2012. The wonderful young man that I am dating encouraged me to begin my business. He is one of my biggest fans and has always encouraged me to go forward with my business. I have positioned myself to continue moving forward. This venture has really paid off.
Image by Benjamin James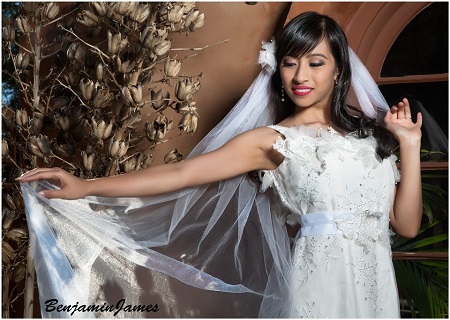 Image by Jenn Lonergan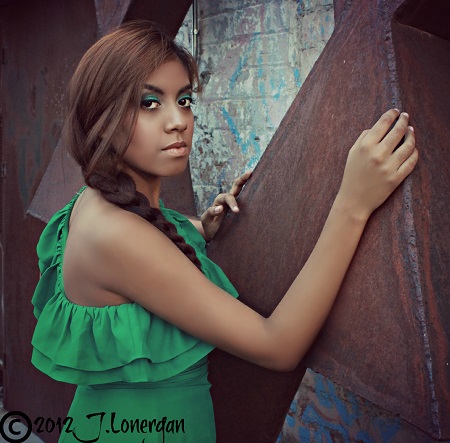 Shayla Jay: What are some of your favorite products on the market today?
E. McFashion: My favorite product is MAC Pro Longwear Concealer. It just brings life to my face. That's one thing I have to have in my personal kit everyday. I have to have my foundation and my grooming materials for my eyebrows because I don't have any. MAC is the best for my skin. I grew up with acne, so I'm very particular about what I put on my face. MAC never irritated my skin, so I'm a MAC girl at heart, for sure.
Image by I See Beauty Photography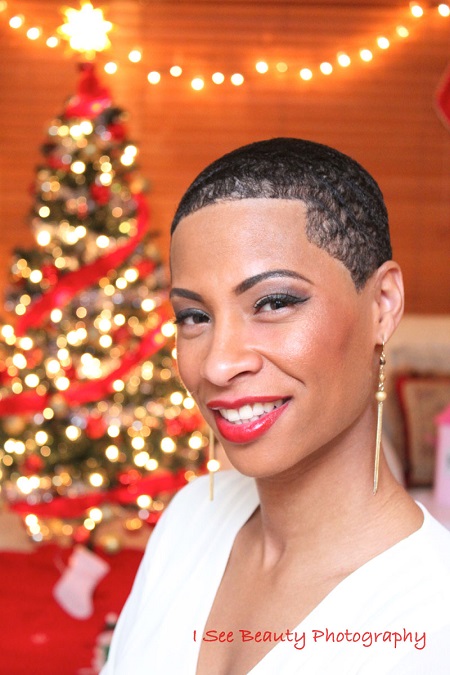 Shayla Jay: Do you have any new ventures in the future that we can look forward to?
E. McFashion: The classes that I spoke about previously will be offered in the future. We have already obtained a location for the classes. Classes will begin in the next 6-8 weeks.
Shayla Jay: What is your contact info for those who are interested in utilizing your fabulous services?
E. McFashion: Contact me at e@makeupbymcfashion.com or at 520-333-MADE (6233). I also have a website at http://www.makeupbymcfashion.com. Facebook: Makeup By McFashion / Instagram: Makeupbymcfashion