I spent some quality time in San Diego with my family, and we had a blast hanging out together. Although this was the first Mother's Day without my beautiful mom, it wasn't a sad day at all. I just thanked God for the family He has given me, cherished those wonderful memories I will always have of my mom, and enjoyed my Mother's Day weekend in San Diego. These are just some of the fun things we did while in California.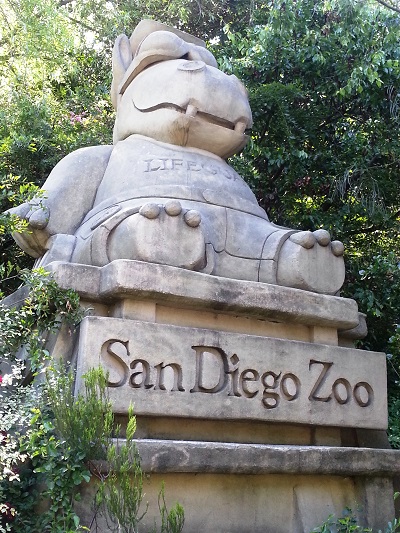 We stayed at the zoo from open until close because it is huge! You literally have to take the entire day to see everything. I took hundreds of pics of the animals, but these are just a few of the animals we saw while at the zoo.
As you will see, I was amazed at all of the enormous animals.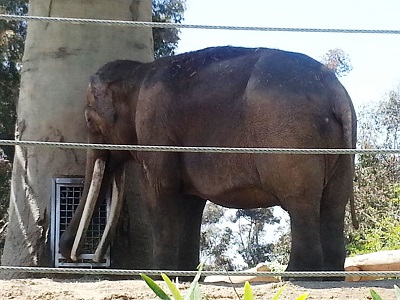 I have always loved polar bears, but their population is decreasing due to the hard ice that they need for survival melting away because of climate change.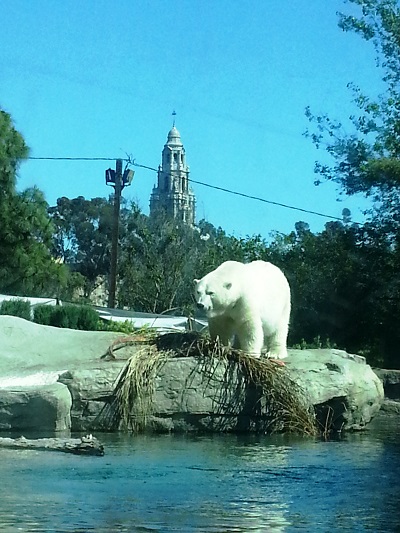 These little dudes were rough. They spent the entire time watching us and throwing things at the crowd. I actually videotaped them because they were hilarious.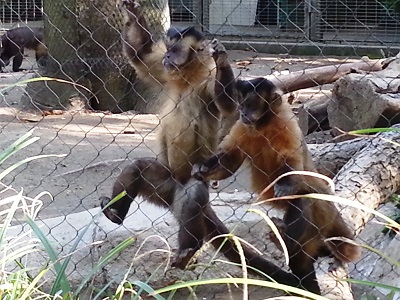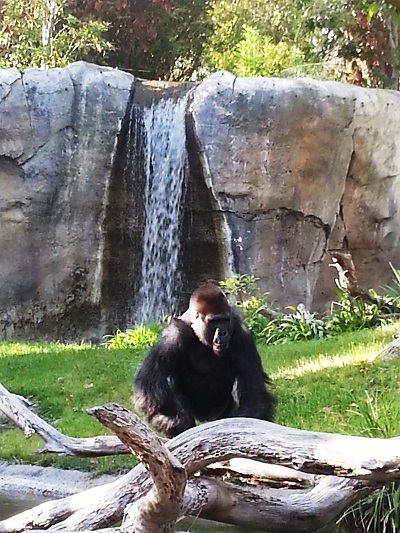 I have never seen anything like this in my life! This orangutan had massive cheek pads.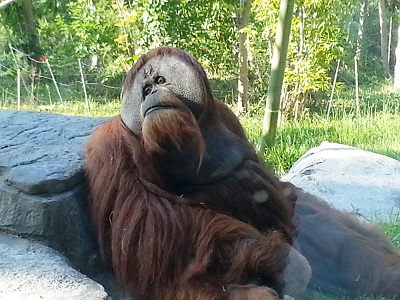 While at the zoo, I ran into a fellow Southern University alum and friend, Candace. She flew in from Georgia for a girls' getaway with some friends, and we just bumped into each other at the largest zoo in America…small world!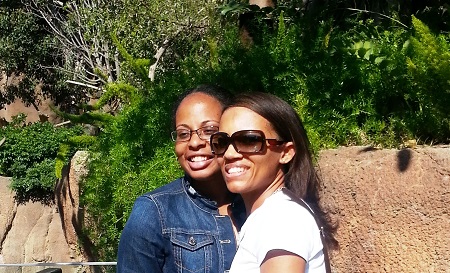 We also ate at Andre's, a great Cuban and Puerto Rican restaurant.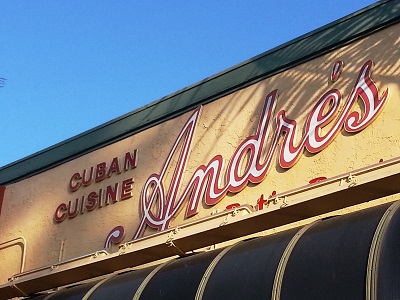 I am not a lover of rice, but I loved this dish. This dish is called Arroz con Calamares. It consists of exotic black rice and sautéed strips of squid blended with green pepper, garlic, onions and served with plantains. This was the best squid I had ever eaten! I don't know what Cuban/Puerto Rican spices they put in this dish, but it was amazing. I love plantains. I have to learn how to cook them at home because they are delicious. These plantains were almost as good as the plantains I ate in St. Thomas. Everything was seasoned well and I am still talking about how tasty the squid was.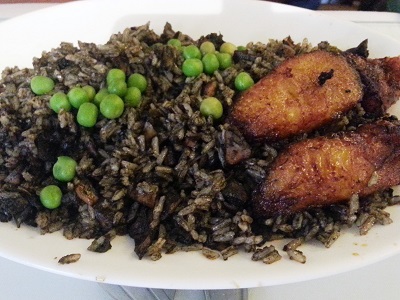 I also did some shopping at Fashion Valley. They have a huge Zara store. I think I tried on everything in the store. Madewell had just opened at Fashion Valley about four days prior to my arrival, so I was excited to visit their new store. This was one of my favorite stores in San Diego. I found some denim shorts that weren't too short and did not rise every time you walk or sit down. I just wanted a basic short without the serious fading and without the butt cheek display, so I purchased these. See denim shorts here.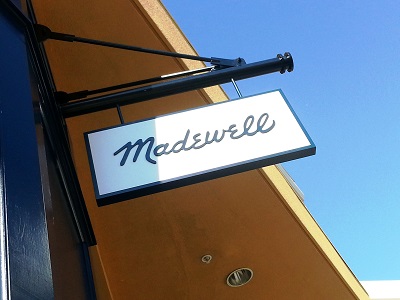 I have been on a mission to find a gray tee, and I found one that has the perfect texture and fit, which is their linen tee. I love it!!! See the tee here.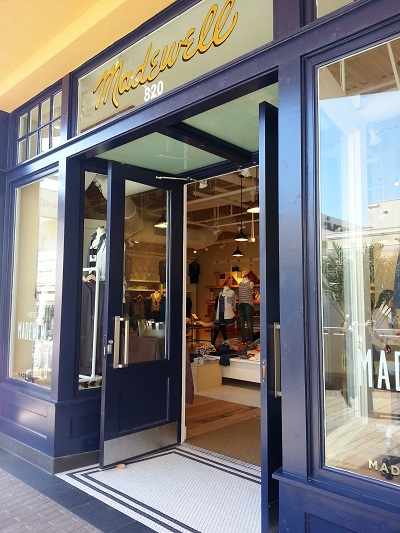 The next time we travel back to San Diego, we will probably go during mid-summer and hang out at the beach. I had a great time during my stay and we will be going back soon!