Roses are my favorite! They smell wonderful and are so beautiful. I could wake up to these beautiful blooms every morning.
Sunglasses (Ralph Lauren), peplum blouse and heels (Calvin Klein), Minnie Pant (J.Crew), cuff (H&M), necklace (Shi)
I love this shirt. It's so girly, and the details around the arm and neck are subtle, yet fun.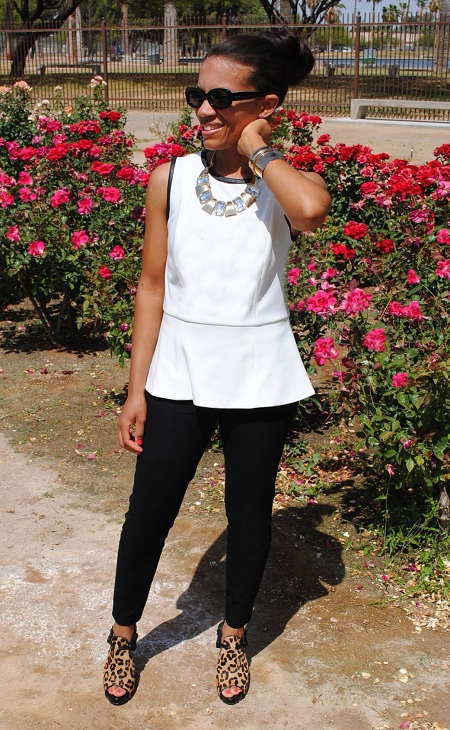 I love the fishtail and vents on this shirt. Clutch (Aldo)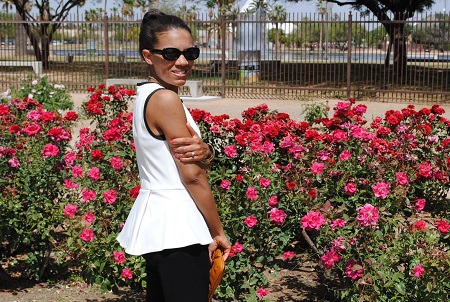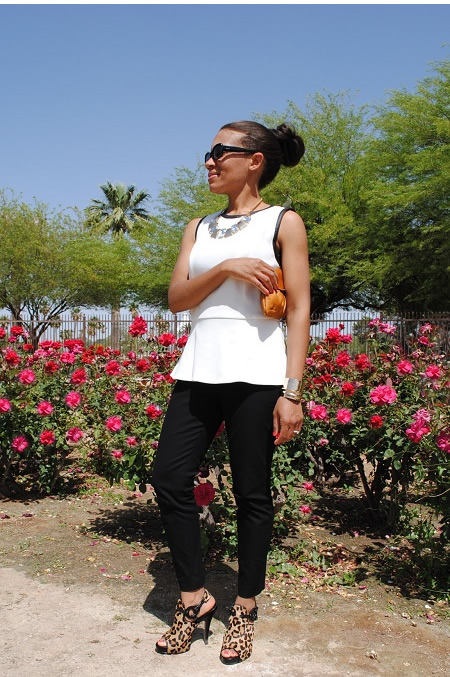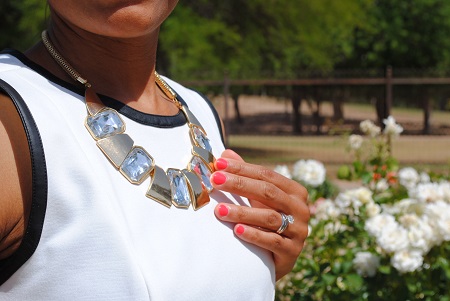 I don't usually do platforms, but I love the detail of this shoe. They were also on clearance at Marshalls! A great sale always puts a smile on my face!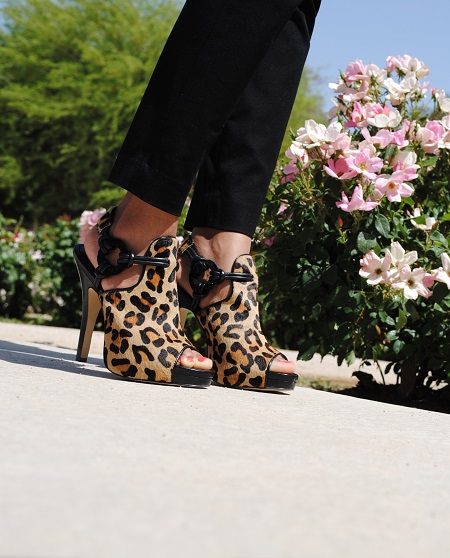 I hope you had a great weekend and that you are having a fabulous day! Talk to you soon. 🙂