I had a blast cooking with my Chioma who is an excellent cook and a studies nutrition at the University of Arizona. Chioma is a personal trainer, but she also consults clients on healthy eating. What more can you ask for? She's what I call an "all-in-one." When you get Chioma, you get nothing less the greatest. Oh Chioma, you inspire me!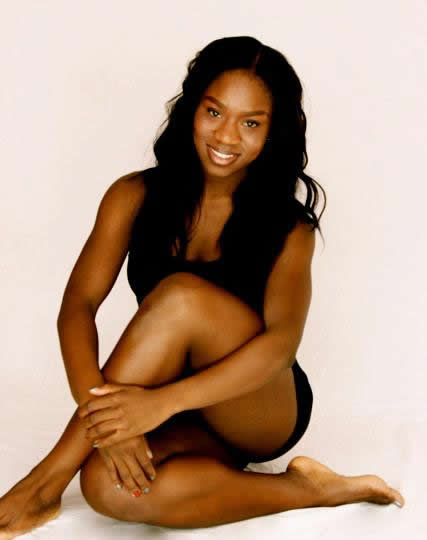 We actually videotaped her cooking in my home because I am trying to pressure her to get a YouTube subscription. She needs to share her wonderful recipes and fitness tips with the world. Trust me, when you see her toned physique, you will want ALL of her secrets. I love her recipes because her primary focus is nutrition — reducing caloric intake, reducing sugar, using the least amount of butter possible, etc. We made cookies without butter, and they were the best cookies I have eaten in a long time. She used applesauce, which kept the cookies moist and did not compromise the flavor. Instead of using regular white flour in her recipes, she either used whole wheat flour or mixed the whole wheat flour and the white flour. She also used a vegetable substitute for spaghetti (spaghetti squash), which I loved. I had heard of spaghetti squash before, but she convinced me to try it and I'm sold. She shared so much information with me about how to make recipes healthier.
Chioma has clients in several states, so if you're interested in consultations concerning nutrition and eating healthy, you can still contact her for consultation even if you are not in the Tucson area.
Spaghetti squash
Preheat oven to 350. Using a knife, poke several holes in the spaghetti squash before placing it in the oven.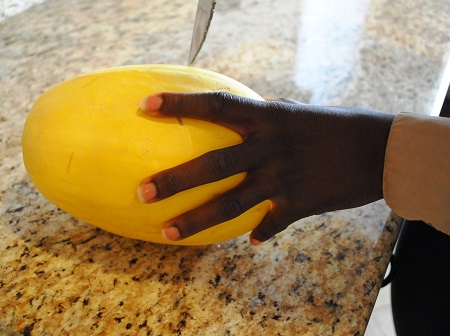 Bake for about 45 minutes. Cut open the squash and remove the spaghetti-like fibers using a fork.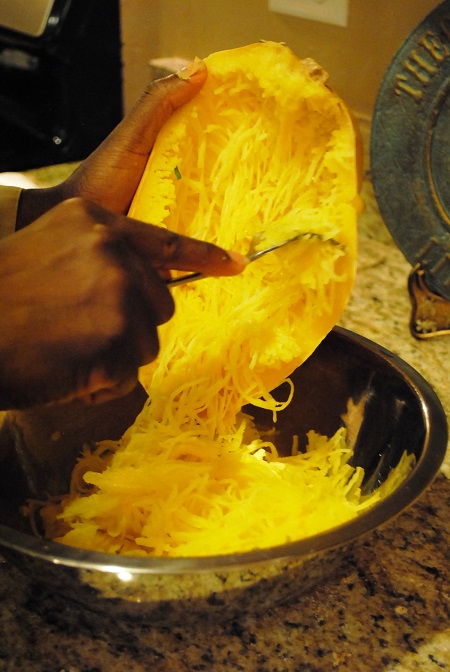 Saute a white onion, stewed tomatoes, fresh basil, and red bell peppers until done. You can also add a cup of spinach to the veggies. This will be the topping for the spaghetti squash. If you like feta cheese, you can also add this as a topping.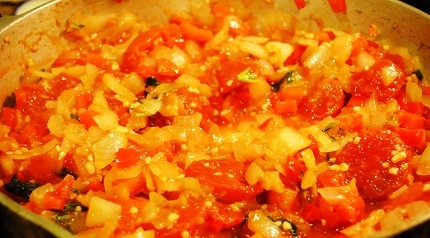 Power oatmeal cookies (with protein powder)
Mix your wet ingredients and dry ingredients in a separate container, and then combine the two.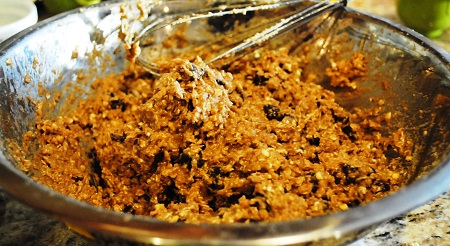 Using a spoon, scoop the batter onto a greased cookie sheet. Place cookies at least 2 inches apart. We sprayed the sheet with olive oil cooking spray. Bake at 350 for 10-13 minutes or until golden brown.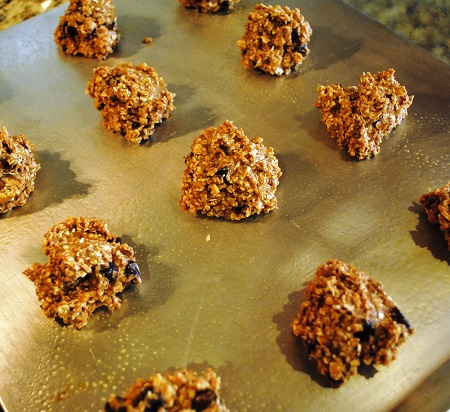 Moist, delicious, healthy cookies are the end result. I couldn't eat just one. These are great just before a workout because of the protein powder added to the cookies. They are very filling, and the next day, they are still soft and delicious!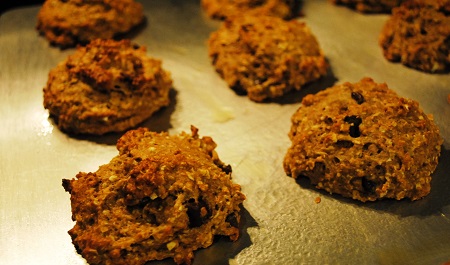 Nigerian Meat Pie
I was honored that she shared this recipe with me. Her family is from Nigeria and this is one of their recipes, which is so delicious! I haven't eaten any bread in a long time, so tonight was an exception. I had to try these, and they were so good.
Cook turkey, add seasonings that you like (we used Tony's Cajun seasoning), and the mixed vegetables.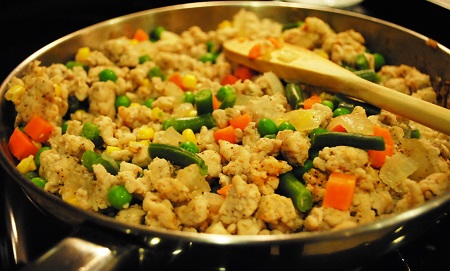 The key is to prepare the dough just right.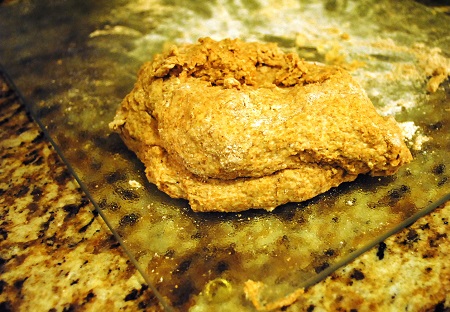 I didn't have anything to cut the dough into perfect circles, so Chioma used a top from one of my boilers. I love the cook who can make it happen no matter what. If I didn't have the tool needed, Chioma made whatever I had in the kitchen work.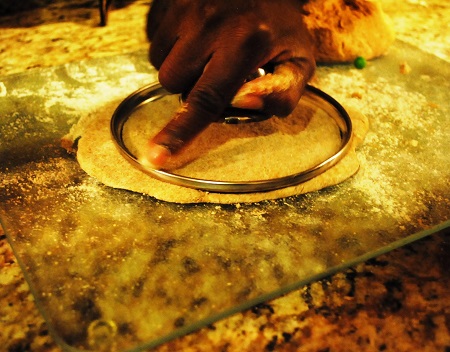 This will be used as our pie shell.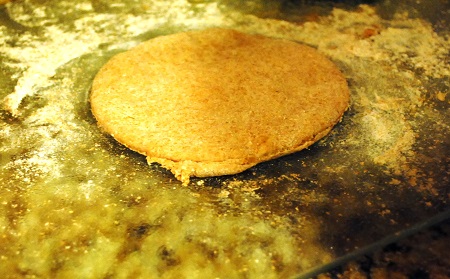 Place the meat mixture onto the shell. Don't overstuff the shell or it will be difficult to close the shell for baking.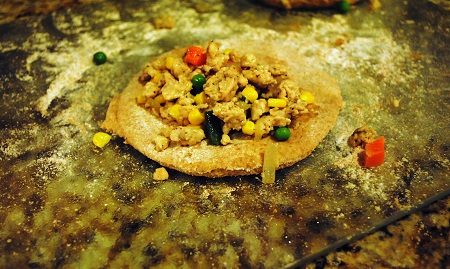 Fold the shell over the meet mixture in a "half-moon" shape. Using a fork, press down on the edges of the shell. The secret to a great shell is to actually pull outward slightly as you press down on the shell. This closes the shell tightly for baking.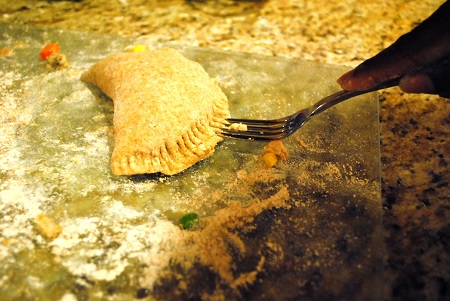 If you have an egg, mix it in a bowl and brush it over the top of each pie for a beautiful, golden hue.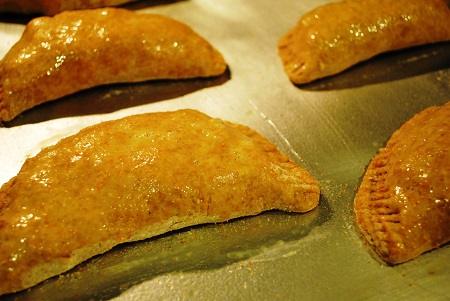 And there you have it — a delicious, healthy meal that satisfies!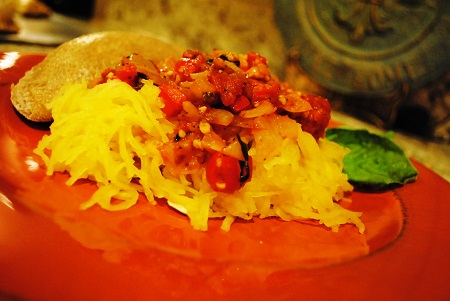 This wonderful meal was both delicious and filling. Who says you have to compromise great flavor to be healthy? All of the flavors complemented each other perfectly! Chioma is the best and I am so excited we had the opportunity to cook together. If you want to receive her weekly recipes and exercise posts, like her fan page, "BeneFITness", at www.facebook.com/CTBeneFITness.