You might remember Tonya Strozier from several of my previous posts. She is a stylist with the Beauty by Rudy Team during New York's Fashion Week, and last summer, she opened Diamonds Salon and Makeup Studio. I can't keep up. This woman is too fast for me. She has now begun her newest venture, Too Beautiful Cosmetics. Yes, she has her own cosmetics line and it really is "Too Beautiful."
Tonya wearing Too Beautiful Cosmetics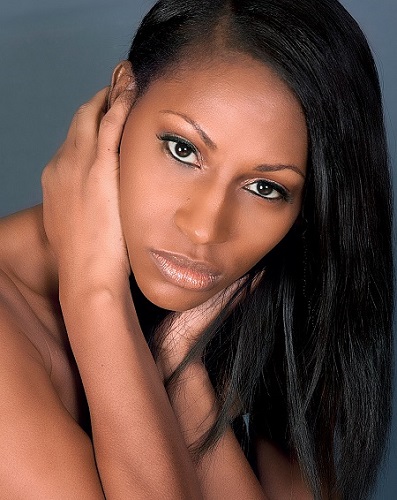 I had the opportunity to get the scoop on her new line and her inspiration.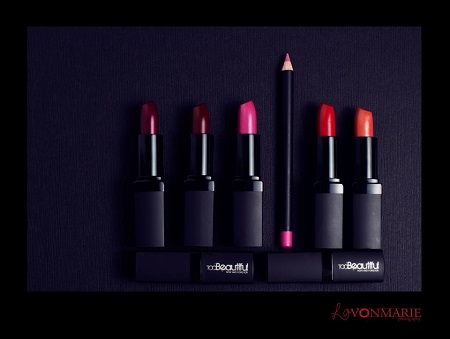 Shayla Jay: What was your inspiration for this venture?
Tonya: I wanted to create my own brand of cosmetics that would allow me to control the price point, making it affordable for the everyday woman. I was also inspired to develop my own brand of cosmetics that are reliable, in trend, and comparable to high end cosmetic lines such as MAC or Makeup Forever.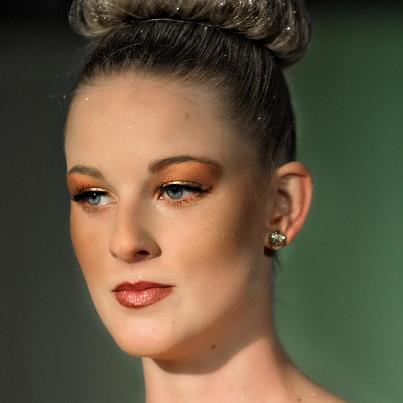 Shayla Jay: Why did you choose the name, "Too Beautiful?"
Tonya: While in New York for New York Fashion Week, I was sitting in a chic restaurant and in walks an African-American woman with beautiful, flawless skin. Literally, all she was wearing was beautiful pink lipstick and nothing more. I thought to myself, this woman is "Too Beautiful" not because of the makeup but because of her confidence and love for herself that was so evident to everyone. That is how the name evolved — every woman should feel, look, and believe she IS Too Beautiful. It's her own brand of beauty.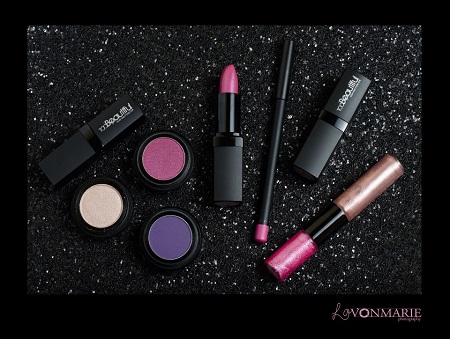 Shayla Jay: When did you start working on your new collection?
Tonya: I immediately began working on my collection after Fashion Week in 2012.
Shayla Jay: What are some of your favorite colors/products?
Tonya: They are all my favorite! My absolute favorite products are the Too Beautiful lipsticks and eye shadows. As a makeup artist, I have to work with products that will last and give you the true color you see. The lipsticks are enriched with Vitamin E, which hydrates your lips and prevents them from drying out. There are also incredible eye shadows in this collection. The eye shadows come in the traditional pressed format and we also carry mineral eye shadows as well. There are tons of colors to choose from. And, they come in a matte (no shimmer) or pearl (shimmery) finish.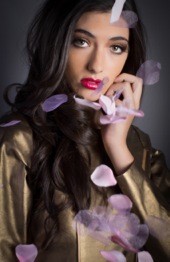 Shayla Jay: What can we look forward to with your brand, Too Beautiful, in the future?
Tonya: I am so excited for the many projects planned for Too Beautiful! In the very near future you will see Too Beautiful on runways in Arizona and Nevada. As you know, Too Beautiful sponsored it's first fashion show December, 2012 (All That Glitters) so we will continue to sponsor shows. Our new spring line is being prepped for marketing and I absolutely love it! Of course Too Beautiful will continue to be worn by brides across the country. We are also working on launching a team of sales representatives in various states. Too Beautiful will also participate in a variety of trade shows in California as well as the East coast.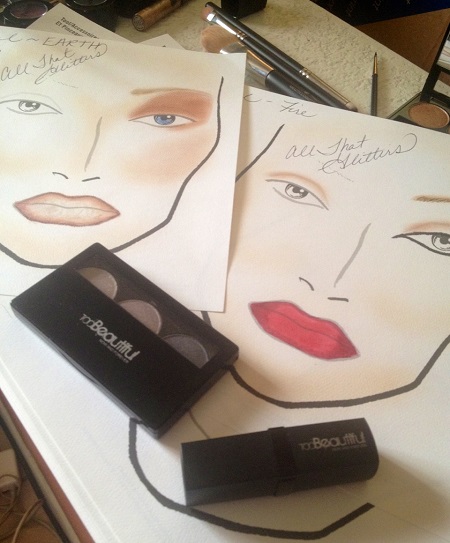 Shayla Jay: Is there anything else you want the public to know about your products?
Tonya: I think it's important to know that Too Beautiful is more than a cosmetic line; it is a movement. It's about high quality cosmetics that do more than add color or cover blemishes. They actually nourish the skin. As a company, we want to help women develop their own brand of beauty throughout the seasons of their lives.
Shayla Jay: Are you doing any shows, workshops, etc. in the near future?
Tonya: Absolutely, we have a few shows in the Spring in Tucson as well as in October for Tucson Fashion Week. Speaking of workshops, we believe it is important for your customers to truly know how to use our products. With that in mind, we will be offering a variety of workshops on various makeup application techniques.
Wow, I can't wait to see this brand blossom! Check out her fabulous work at www.too-beautiful.com and experience the beauty of "Too Beautiful".