I decided to try a new restaurant, Anthony's In the Catalinas. I read different reviews. I also saw that this was one of the top 5 restaurants rated by Tucson Living, so I knew it was worth a try. A wonderful night does not describe our time at Anthony's.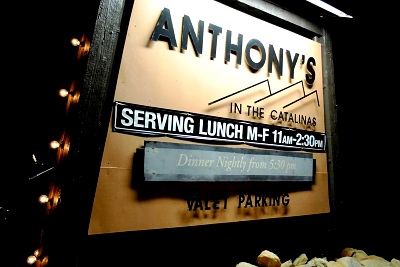 Not only was the food delicious, but the ambience was just right. There are several different sections in the dining area. As you walk into the restaurant, there is a bar. Once you enter the dining area, the section to your left faces the courtyard; there is a section to the right that has a breathtaking city view; and there is a small dining area between these two sections, which gives you a view of the courtyard and the city. Each area had a view of something beautiful.
Before our meals were prepared, the chef gave us a smoked salmon dip, which was so tasty. I love smoked flavored anything, and this was prepared well. We also ate a cup of chicken gumbo and sent compliments to the chef for a job well done on the gumbo. We were praying that it would be good before the server brought the gumbo to us, and it was. For my entree, I ate roasted duckling AuPovrie, which is a crispy roasted duckling with a peppercorn sauce and essence of orange. The orange sauce was delightful. The duck was so delectable until I decided I was not going to eat it all at the restaurant. I intentionally set aside one huge portion to take home to savor the next day. It was that delicious. I love a good duck! It was even more flavorful the next day, and I ate it slowly so that I could enjoy every bite.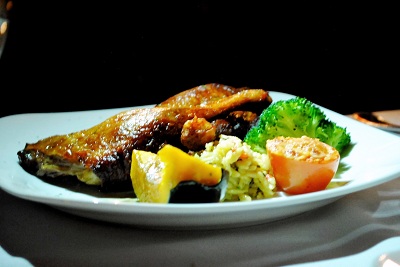 Chocolate truffle cake – I love chocolate cake when it is not too rich. This dessert needs to description. Matt and I cherished every minute while eating this. Matt actually ordered a dish that I call purely "Southern." It was a special that included andouille sausage and venison (deer). For those who know him, I think you already know that he thoroughly enjoyed his meal.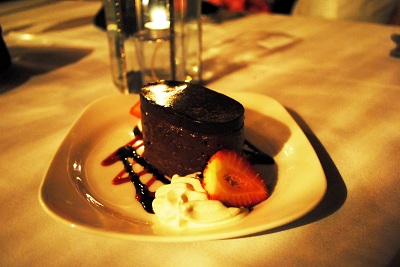 So, my next party will be here! They have a beautiful outdoor space for parties and private events. It is spacious and also has a covered eating area. It is beautifully lit at night.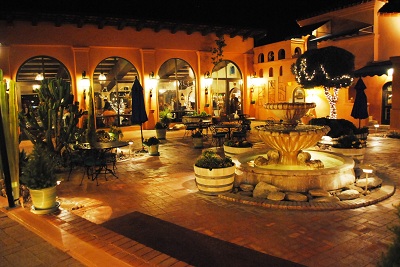 This is the covered area on the patio for guests.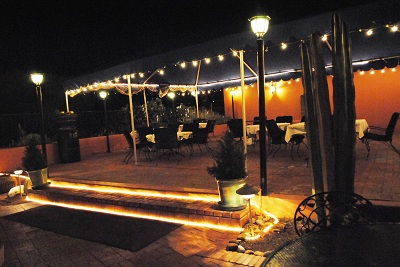 This is actually the view of the city from the front entrance of the restaurant. This picture does the actual scene no justice because when you are sitting in the restaurant, the city appears to be right at your feet.

The menu has so many wonderful dishes to choose from. Check out their website at www.anthonyscatalinas.com. I suggest going at night to enjoy the city views and the romantic feel of the restaurant. I love this place and will be visiting again!