It's so funny that our winters here are about a week or two weeks long. I love that. The mornings are cool, the afternoons are comfortable and at night, the weather is cozy. You have to be able to dress for the weather.
Early mornings require an overcoat when it's between 45 and 55 degrees.
Coat and shirt (Banana Republic), jeans (Vince), glasses (Burberry), shoes (GUESS), ring and gold cuff (H&M), handbag (Louis Vuitton), silk tie belt (J.Crew)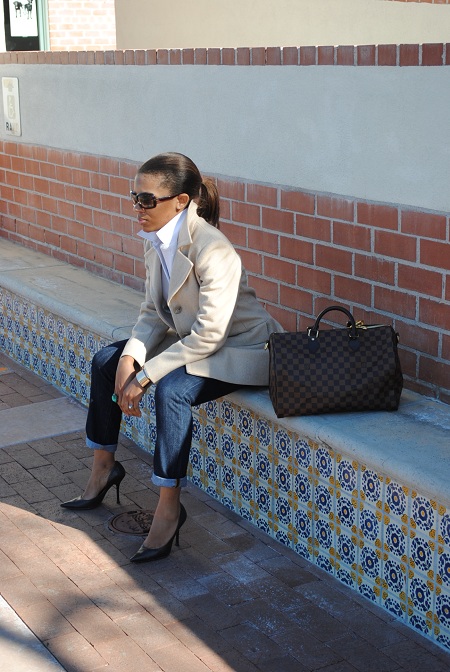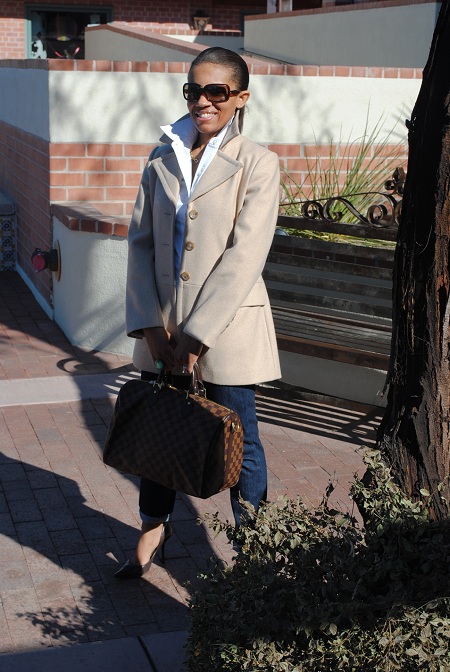 The cool temps don't last long. The coat comes off and you had better be ready for 75 degrees!
I'm in love with Vince Jeans now. I decided to try this brand to break away from my usual brand favorites, and I'm in love. I love putting a cuff in a nice pair of jeans.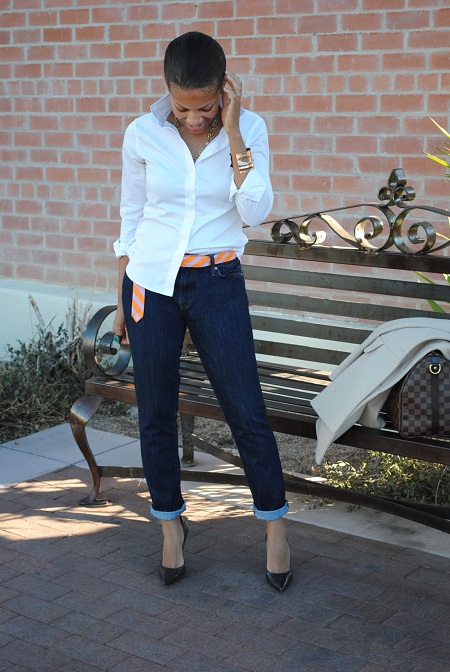 Ready to enjoy the sunshine…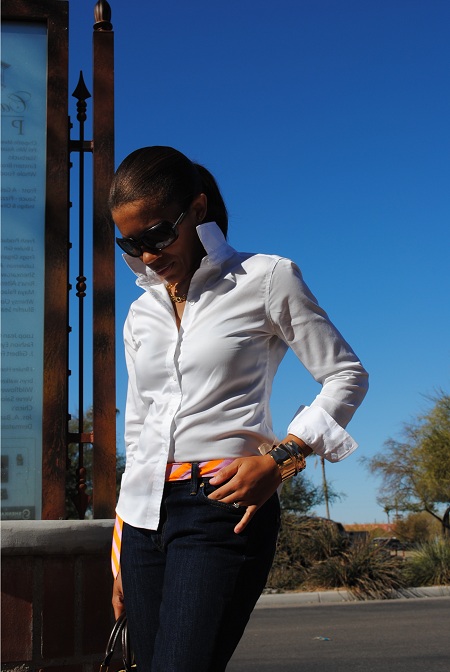 Have an awesome week, and remember, you're halfway there! The weekend is almost here! See ya' soon!