There is no place like New Orleans. I get excited all over again every time I go. We were just here during the Thanksgiving holidays with family and friends, but of course, I can never get enough of the N.O.
You know I always have to stop here. Cafe Du Monde is "the original French Market coffee stand," with the best french doughnuts (beignets). If you go once, you'll be hooked! If you have never been to Cafe Du Monde, you must go when you visit New Orleans. Their beignets are THE BEST!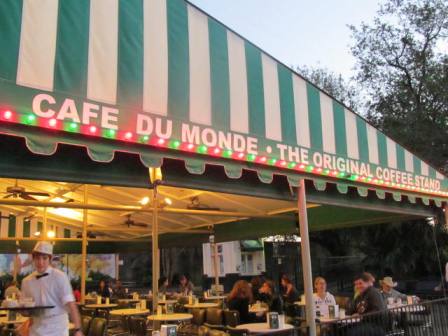 Beignets from Cafe Du Monde are "melt-in-your-mouth" goodness.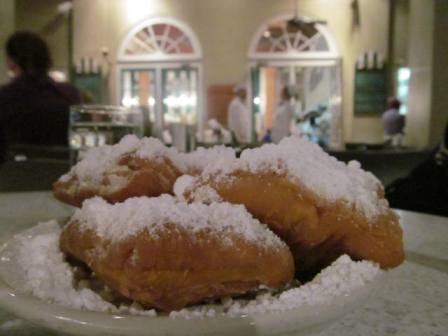 We walked down Bourbon Street, which is filled with tourists during the weekend.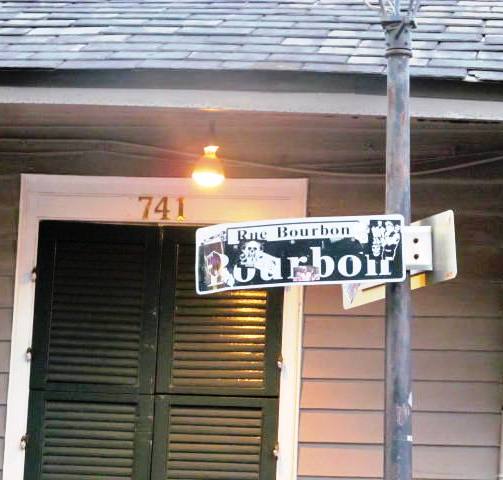 This is where most of the tourists and locals go to party. It can get rather crowded on this street. So, I was thrilled to walk on Bourbon without bumping into people walking by.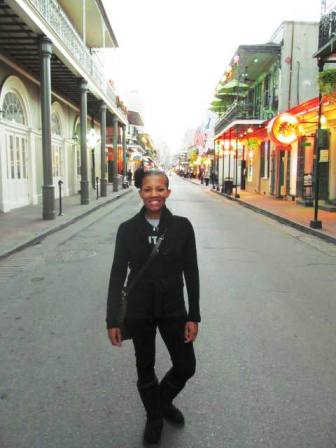 The Saint Louis Cathedral in Jackson Square.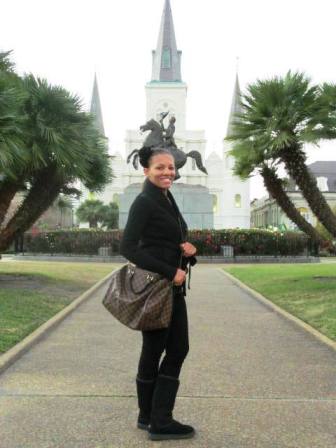 Last, but definitely not least, we always see a band playing in the French Quarter. Everyone has a hustle from the kid tap dancing with Coke tops on his shoes to the man singing Amazing Grace over and over again to get a tip. But this is where you find raw, real talent. I was walking down Canal Street with my hubby when I heard what sounded like a college band performing at halftime. I attended Southern University and A & M College, home of the Human Jukebox, so I know a good band when I hear one. I saw a crowd on the corner of Canal and found about 10 high school students playing like seasoned jazz musicians.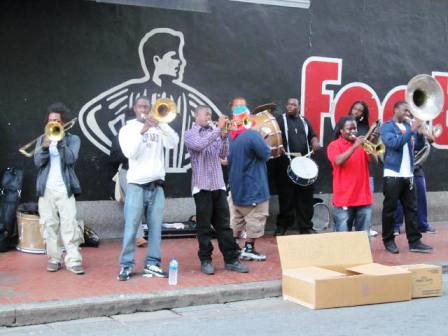 Next post, Joey K's, a New Orleans restaurant that Guy Fieri featured on his show, Diners, Drive-Ins and Dives, on the Food Network. Did it live up to the hype? We'll see!