It's pleasant outside right now, but the high today is supposed to reach 80 degrees! The winters here are always predictable — by noon, a high of 70-75 is expected and sunshine for weeks at a time is normal. I thought we were done with the 80's, but it doesn't matter because a clear sky, no humidity and mild temperatures are alright with me. I have no complaints.
Blazer, cafe capris and silk tie belt (J.Crew), tee (Banana Republic), brooch (White House Black Market), silver bracelets (Bella Bella of Baton Rouge), watch (Coach by Movado), shoes (Guess).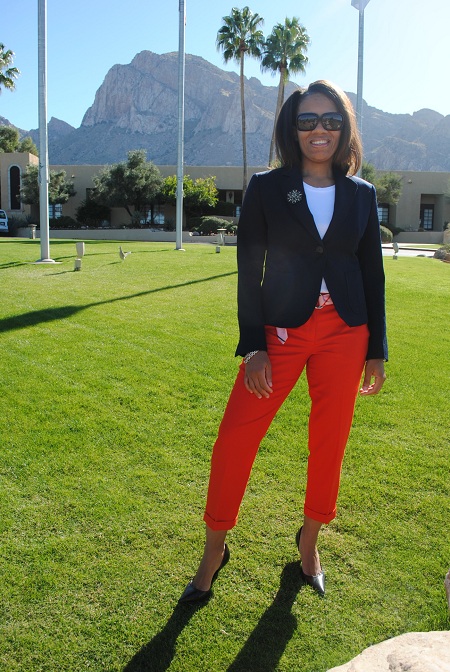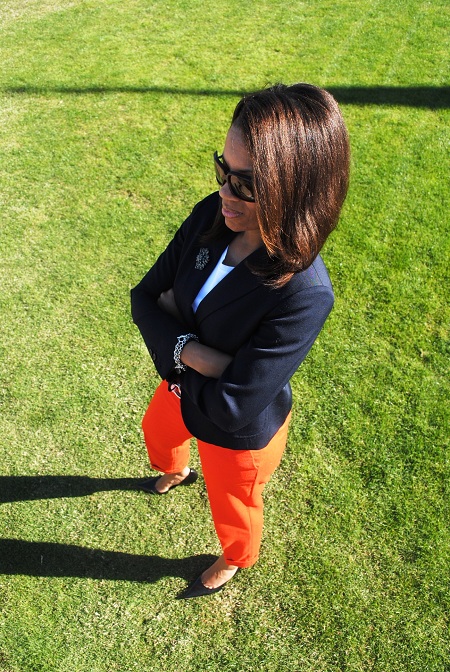 One of the reasons I love this jacket is because it has functional button holes. Most women's jackets don't have this feature. A standard, off-the-rack jacket has custom options at J.Crew. That's why I love J.Crew.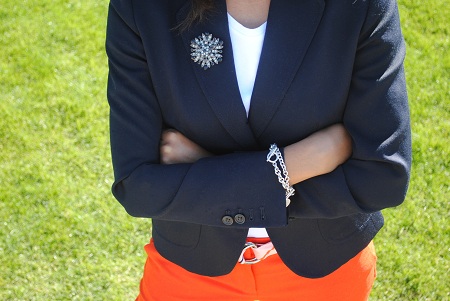 This little roadrunner ended up in several of my pictures that I didn't post.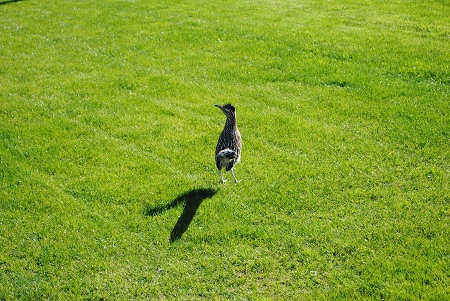 It's so easy to enjoy this beautiful day. I hope you are enjoying yours! Just remember that Friday is almost here!