I am so excited about Tonya Strozier's trip to Mercedes-Benz Fashion Week S/S 2013.  She had a blast as she worked with Rudy Miles of Beauty by Rudy for designer Zang Toi's runway show.  Tonya flew out of Tucson to New York on Saturday, September 8th.  She attended Zang Toi's showroom off 57thAvenue in New York for dinner Saturday night, but the actual runway show was held on Sunday at Lincoln Center.
Although the show began at 7:00 p.m. on Sunday, work began early for the makeup team and all of the men and women involved backstage.  The makeup team had to arrive at Lincoln Center by 2:00 p.m. to obtain backstage clearance passes.  Backstage entrances are usually utilized by celebrities attending the show.  Tonya saw Paula Abdul, Sarah Jessica Parker, and Valentino while backstage.
During the show, two people are assigned to each model to dress and undress them.  The models come in and are prepped by each team (hair, nails, makeup, etc.).  Rudy demonstrates the look the team is supposed to prepare on each model.  This look has been approved by Zang Toi, and each artist has to recreate the look identically.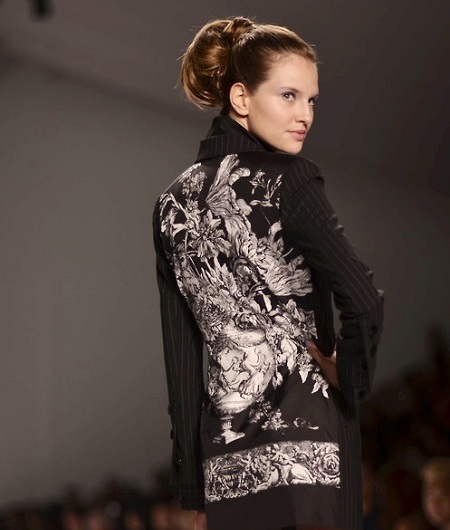 The makeup team may or may not have the opportunity to see the runway look before Rudy creates an example for the artists, so it is important for the artists to quickly grasp the concept and the inspiration the designer is seeking.   A walk through or practice run is done, and the makeup team watches the models on stage to determine if the audience will be able to see the look the makeup team is trying to achieve.  After the practice run, any improvements that need to be made have to be done speedily.  Many of the models are running in from other shows, so the artists have to be quick.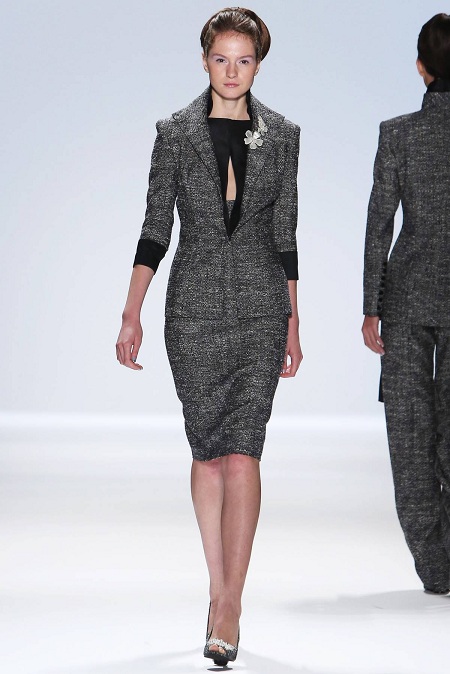 A lot of planning goes into getting the look.  The colors used were lilac and pink hues. Zang Toi's vision was a soft, romantic "Ice Princess" look, and the entire collection was breathtaking.  Cosmetics were used from Amazing Cosmetics by Beauty by Rudy.  Amazing Cosmetics created an eye shadow palette especially for Zang Toi.  Zoya nail lacquer (one of my favorites) also created colors specifically for Zang Toi.
You have to remember that Fashion Week is not the end of the hard work for these designers.  Zang Toi completed Fashion Week, but he also has a jewelry line. In addition, he travels and does trunk shows throughout the year.  He then has to prepare for his next big show for Fashion Week F/W 2013.  You can view Toi's collections at www.houseoftoi.com.
Tonya has closed another wonderful chapter with Rudy Miles and his team.  Check out more of Rudy's work and Rudy's set of fab makeup brushes that are now available for purchase at www.rudymiles.com.
To book Tonya  for your next event, get in touch at www.makeupbytonyablog.com.
See you next week!