"Amazing" does not come close to describing the beauty of the designs created by my good friend, Regina Holley, of Banafrit Décor. Regina owns a company that specializes in premium card design and décor for special events. Regina and I attended college together. You might remember her from my prior post, "Craving Lo-Lo's".
Image by M. Grant Photography (www.mgrantphoto.com)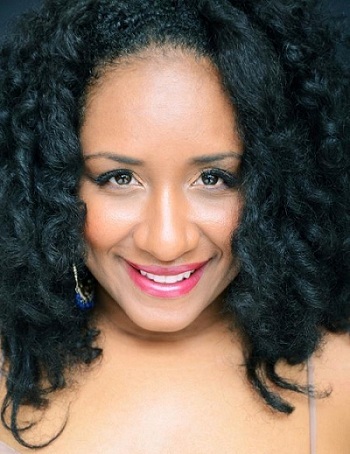 Regina's creations are much more than just amazing and words cannot express the detail and talent that exude from each of her designs. I wanted to feature Regina's company because her skills are beyond impressive and are too great for me not to share. I will admit that I got a little carried away with the pictures because I love so many of her products.
Twine wrapped thank-you cards with burlap envelopes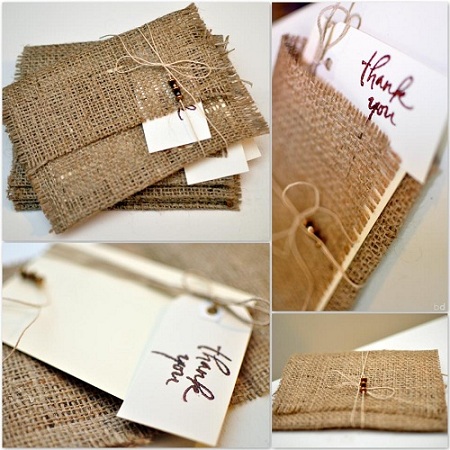 Letterpress "merci" cards accented with gilded edges and patterned lined envelopes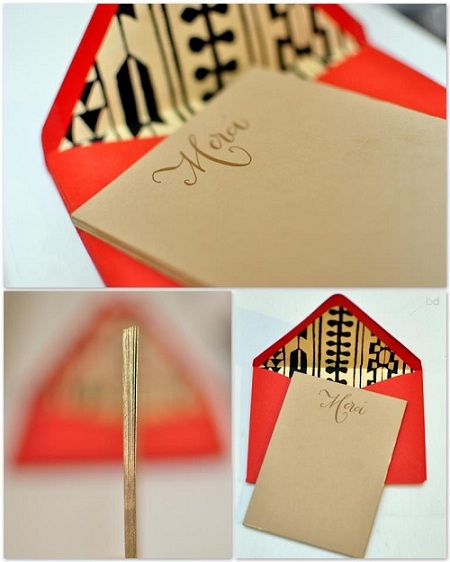 Gold zebra print Lokta paper and edge painted letterpress cards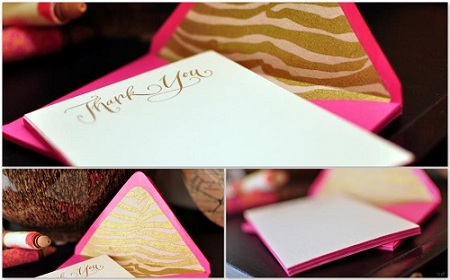 Be sure to scroll to the end of the post to check out more of her designs for social events!
I wanted to find out more about Banafrit Décor, so I enjoyed a few minutes with Regina to talk about her company and how it all began.
Shayla Jay: So, Regina, why did you name your company "Banafrit Décor"?
Regina: "Banafrit" is an Egyptian name meaning "beautiful soul". I work to ensure one's "beautiful soul" is exemplified in all that I do. I have always had a connection with this name, and when I registered my business in 2009, I couldn't help but go with Banafrit Décor.
Shayla Jay: Why did you start your company?
Regina: After years of analytical work (that I also enjoy), I realized that I have always had my hand in something creative and am at a point where the creativity inside of me is begging to be nurtured and exposed. For years, I have decorated numerous baby and bridal showers, and I enjoy putting extra touches on gifts with special gift-wrapping or gift baskets with accents (presentation is everything).
I was talking with a friend and told them that if you have a passion, it will eat away at you until you give it the attention it deserves. Décor and design have always been my passion, and I am now giving my passion the attention it deserves.
Shayla Jay: What events do you specialize in?
Regina: I prefer small-scale social events, such as bridal showers, dinner parties, baby showers, etc… so that I can give it as much attention as possible. I also enjoy personal shopping for personalized gifts and wrapping special gifts.
Shayla Jay: Any new ventures?
Regina: Whenever I prepare deluxe gift boxes for my clients, I always included stationary, so I am preparing to sell some of my custom thank you cards and stationery. I think that sending cards is a lost art. So many people have gotten away from sending personal thank you notes and have started using the internet for those moments that should be personal and private. I want to encourage people to write a personal note of thanks in a stylish way.
I enjoy using a range of colors and prints when making my stationery, and I hand emboss or letterpress most of my thank-you note cards. I like giving them an extra touch by lining the envelopes with fine papers from all around the globe and edge painting or gilding the cards. In addition, I plan on starting my own blog in 2013.
Shayla Jay: Are you willing to travel?
Regina: I travel so much now that it would be difficult to travel to prepare for social events, but that is a venture I am considering for the future.
Shayla Jay: What is your inspiration for your décor and card designs?
Regina: I get a lot of inspiration from my travels, from all things creative, and from the latest trends and designs in décor.
Shayla Jay: How can we contact you for these wonderful products?
Regina: I have not fully launched the stationery, but that will be coming very soon. For any questions about them or regarding an event, contact me at info@banafritdecor.com. My Facebook fan page, which includes pictures and articles, is http://www.facebook.com/banafritdecor, and my website is http://www.banafritdecor.com. Also, follow me on Twitter (http://twitter.com/banafritdecor) and Pinterest (http://pinterest.com/banafritdecor).
Hand letterpress thank-you cards on kraft paper and envelopes lined with paper from India in an ikat weave pattern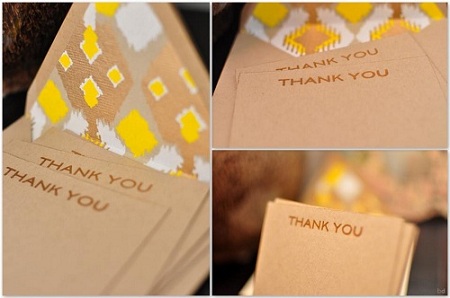 Regina's holiday decor, "Platinum and Persimmon"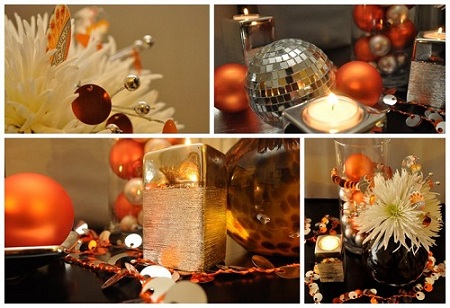 Décor for a private gathering
"Safari Luxe" baby shower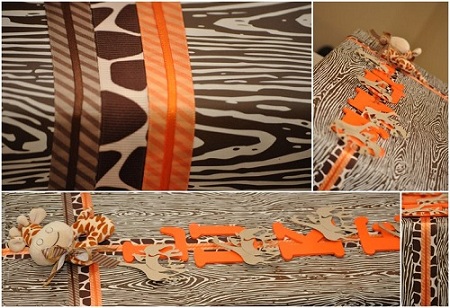 "Paris is always a good idea" luxe gift box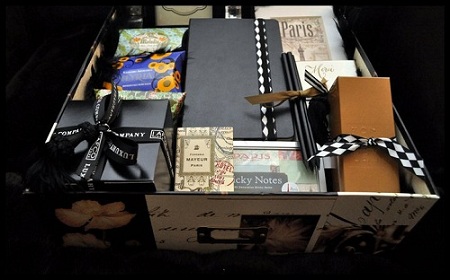 The full exterior of the luxe gift box once it is closed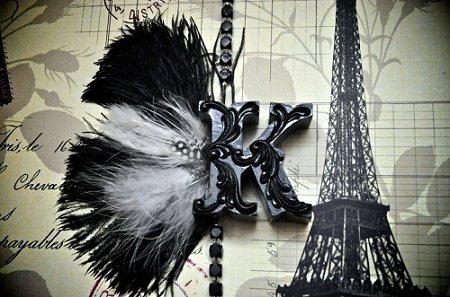 Check out more photos from Banafrit Décor on Facebook at http://www.facebook.com/banafritdecor. You won't be disappointed — I promise! 😉