I'm so bad I can't stand myself! Can you believe that I tried to bake cupcakes for the first time in my life (from scratch I might add) and they turned out delicious? I even made the cream cheese frosting from scratch and was like a kid at Christmas. I love anything with pumpkin in it, so when I found this life altering (yes, I mean life altering) recipe, I knew I had to try it. This recipe was so easy and the cupcakes had my head so big that I wanted to call Food Network and enter Cupcake Wars. I am a better person today because I pulled off this recipe. Really, I am. You have to remember that I am not a great cook, and I have NEVER baked cupcakes or a cake from a box and definitely never from scratch.
Cupcakes
3/4 cup milk
2 ¼ cups all-purpose flour
1 teaspoon ground cinnamon
1 cup pumpkin puree
½ teaspoon ground cloves
1 cup white sugar
½ teaspoon ground nutmeg
½ teaspoon ground allspice
1 tablespoon baking powder
½ teaspoon baking soda
1/2 cup butter, softened
½ teaspoon ground ginger
1/3 cup brown sugar
2 eggs at room temperature
Cream cheese frosting
1 teaspoon ground cinnamon
1 (8 ounce) package cream cheese, softened
1 teaspoon vanilla extract
1/4 cup butter, softened
3 cups confectioners' sugar
Cooking Instructions:
Preheat the oven to 375 degrees. In a large mixing bowl, sift together the flour, nutmeg, allspice, ginger, cloves, baking powder, cinnamon, and baking soda.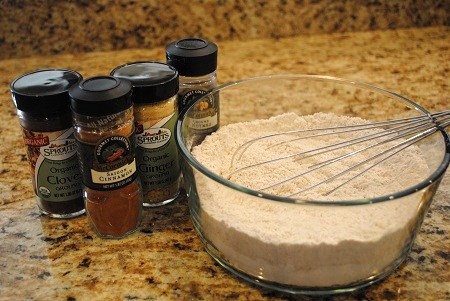 In a separate mixing bowl, beat the white sugar, brown sugar, and ½ cup of softened butter with an electric mixer. Add one room-temperature egg, blending the egg into the butter mixture. Once the first egg has been blended, add the second room temperature egg, blending the second egg into the butter mixture. Stir in the milk and pumpkin puree. Mix in the flour mixture.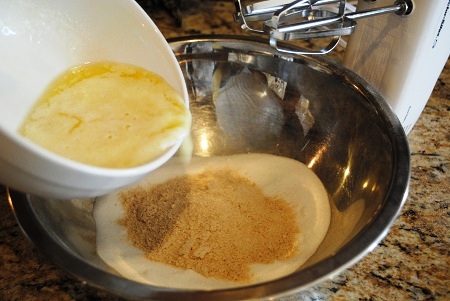 Pour the batter into the muffin cups. I used an ice-cream scoop to scoop the cupcake batter into each muffin cup.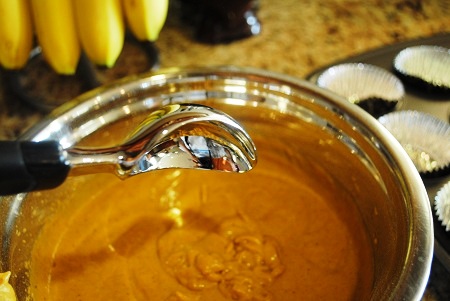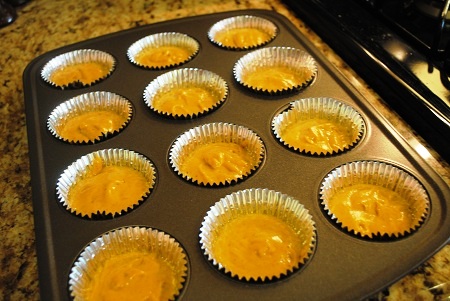 Bake at 375 degrees until the cupcakes are golden brown (20-25 minutes) and a wooden pick inserted in the center comes out clean. Remove the cupcakes and allow them to cool on a wire rack for about 10 minutes.
Prepare the frosting by mixing the cream cheese and ¼ cup softened butter with an electric mixer in a bowl until smooth. Mix in the confectioners' sugar a little at a time until smooth. Add the vanilla extract and 1 teaspoon ground cinnamon. Mix until fluffy. Once the cupcakes are completely cool, smooth the cream cheese icing onto each cupcake. I purchased an icing tip set and disposable decorating bags from Michael's to decorate the cupcakes. If you do not have a set, you can use a large Ziploc bag by cutting a small hole at the bottom corner of the bag and twisting a rubber band at the top to keep the bag closed and to make it easier to maneuver when decorating the cupcake.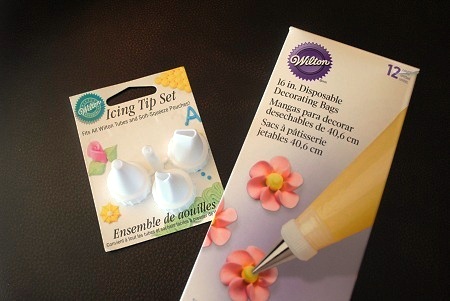 If you are not going to serve or eat all of the cupcakes immediately, frost only the cupcakes you will be eating immediately. The cream cheese frosting is best (in my opinion) when it does not set at room temperature for a long period of time. Any leftover cream cheese frosting was stored in the refrigerator until I wanted another cupcake.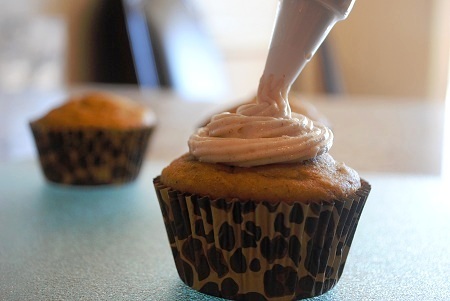 I love pecans, so I added pecans as a topping for each cupcake.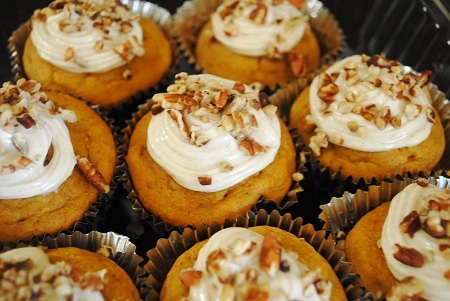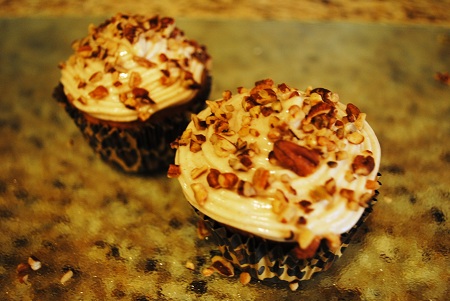 You can try this recipe too for the holidays. It's a great recipe and if I can do it, so can you!