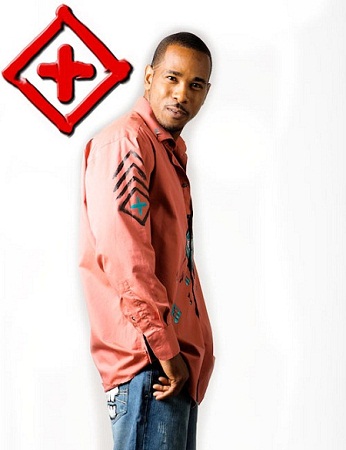 I love art, and this young man is a gifted artist and entrepreneur you just have to meet. Reginald "Swindoe" Kennedy is the owner of Fingers de Freedom, an eco-friendly company committed to saving our planet by using only eco-friendly materials in its products.
His shirts are a custom treat for that individual who wants to stand out in a crowd. Here are some of my favorite designs…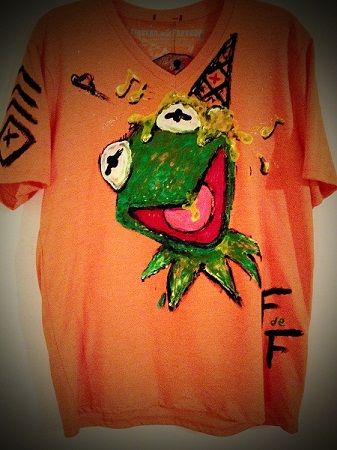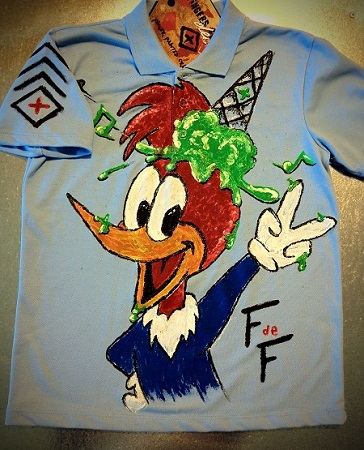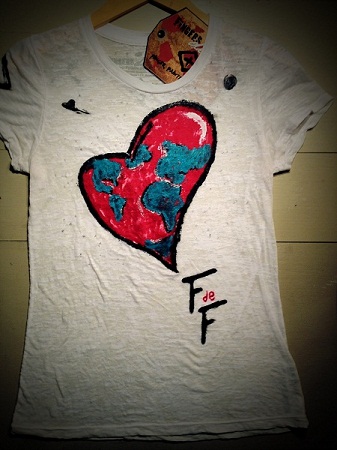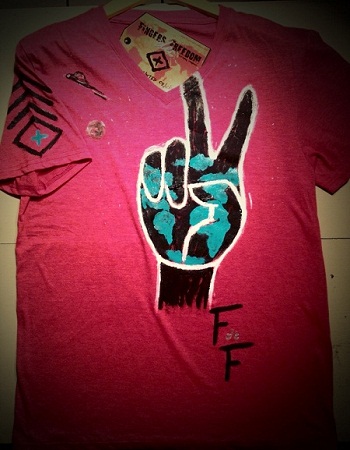 What I love most about this company is that you can dream of your own design or logo and Fingers de Freedom will bring your design to life. I can't wait to create my very own design!
Kennedy is so committed to saving our planet that he is getting others involved. Kennedy's company wants to show the effects that water bottles have on our planet. He has initiated The Recycle Me Program, in which he is seeking to place recycling receptacles in every Arizona school. The Recycle Me Program will present a one week workshop at each school to educate and inspire change in students' recycling habits. At the end of the workshop, Kennedy will strategically place recycling receptacles in each school. His staff will pick up the bottles every week and deliver them to a local recycling plant for processing. His mission is to encourage students to start recycling at school, thus developing the habit of "recycling for life". The goal is to keep plastic out of our landfills and off of our beaches. Check out his website to see how your school can be a part of the solution at www.fdefclothing.com
I spoke with Kennedy about his other endeavors and found that he is also a musician known in the world of music as "Swindoe". He ran a global billboard charting campaign from his Blackberry smart phone by writing a song, "BLKBerry" publicizing his PIN (3079E65E). This enabled him to sell his album through various Blackberry themed websites and he was #3 on the Billboard's Heatseekers chart. He accomplished all of this without the traditional marketing and advertisement campaigns. Kennedy is also a painter. Check out some of his awesome work at www.fdefclothing.com.