I have been awaiting a painting by my hubster to put in the baby's nursery. I picked her nursery furniture and decided what would go on her registry, but I wanted her dad to also be a part of creating her nursery. Of course I love the fleur de lis (flower of the lily), which means perfection, light and life. It is also a symbol for Matt's Louisiana roots. Her room is pink and gray, so we had some "heated fellowship" about the colors he included. He included more of a coral color, but incorporated some hues of light pink in the painting. I wanted more pink to go with her room, but I LOVE IT!!! I can't wait for it to dry so we can hang it in the nursery.
Rough sketch of the fleur de lis…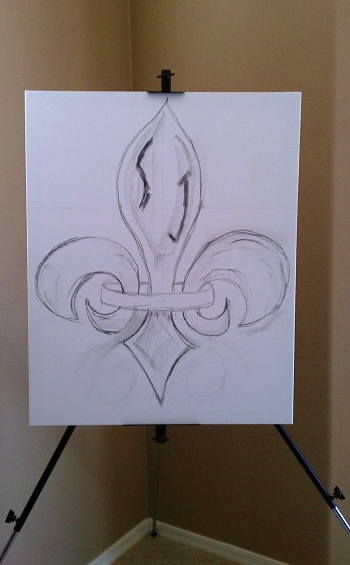 I snapped a pic of Matt without his knowledge. He pokes his lips out when he is attempting to focus.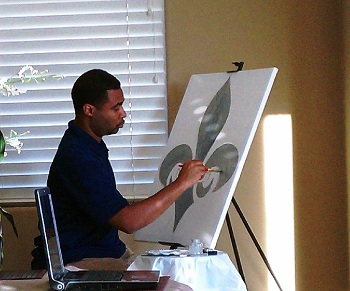 Final painting…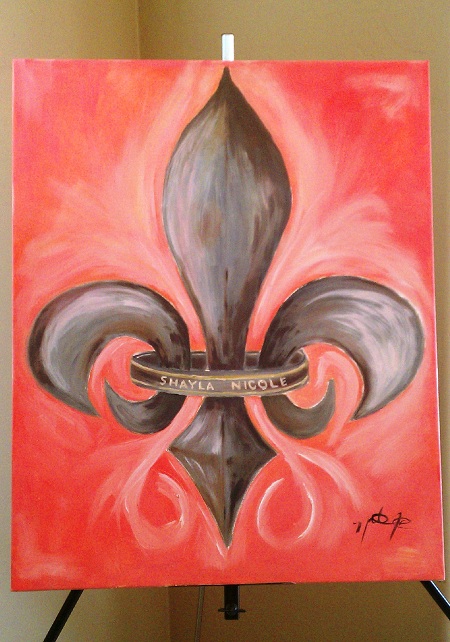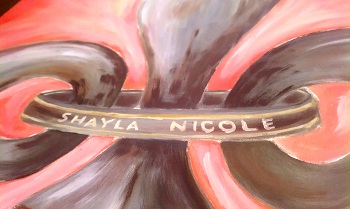 Matt signed this original. Shayla will always have something to remember her dad. It was so important for me to be able to find actual letters my mom wrote to me when I was in law school. I also found greeting cards she sent to me for every birthday and sweet notes she included in every card. Seeing my mom's handwriting and remembering those letters is so special to me. This personal painting from Matt will also be something special for Shayla.
Thanks for the beautiful painting, sweetheart! Shayla will cherish it for years to come!