I have really been having a blast finding new places to eat. Blue Willow is a great little restaurant where I got some home cooked meatloaf and potatoes with mushroom gravy. www.bluewillowtucson.com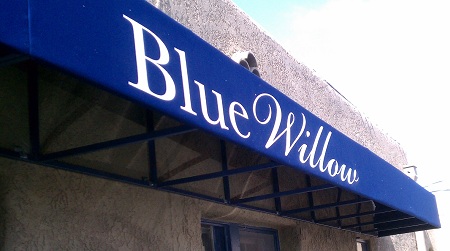 The restaurant is located at 2616 N. Campbell Ave. in Tucson. I passed it twice before finally arriving. It's easy to miss, so just look out for the sign below.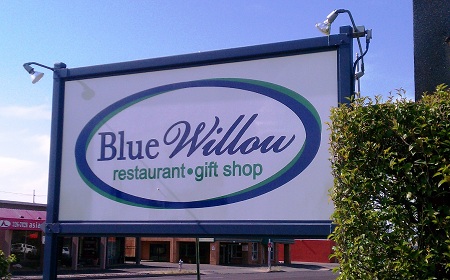 And yes, the meatloaf tastes like mom's meatloaf. You have got to try it! If you don't like this meatloaf, I will be shocked. I'm standing behind the goodness of this dish all the way. I haven't had any of their other dishes, but the meatloaf is a winner. I asked the cook to go easy on the gravy because I didn't know if I would really like it or not, but I actually ended up requesting more gravy because it was so good. The meatloaf was moist and the potatoes and veggies were also delicious. The potatoes had huge hunks of potatoes in them. This was a sure sign they didn't come from a box — loved them!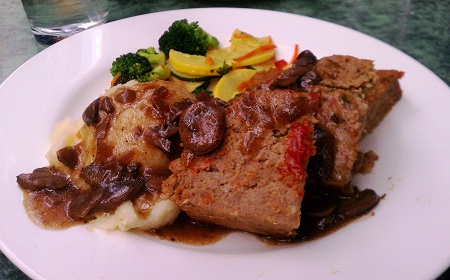 There were lots of choices on the menu, but my friend suggested the meatloaf, which she had tried before. I will be returning, so I can't wait to try one of their other dishes.
This was my first trip to Blue Willow, and I wasn't expecting a gift shop in the restaurant. It is the cutest little restaurant. These are some of the fun things I found.
Fun desserts…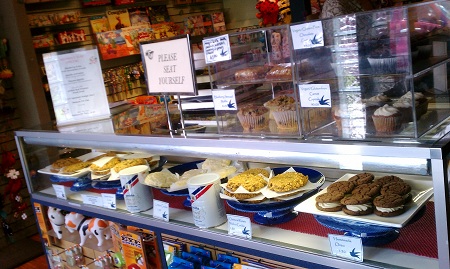 Big summer hats…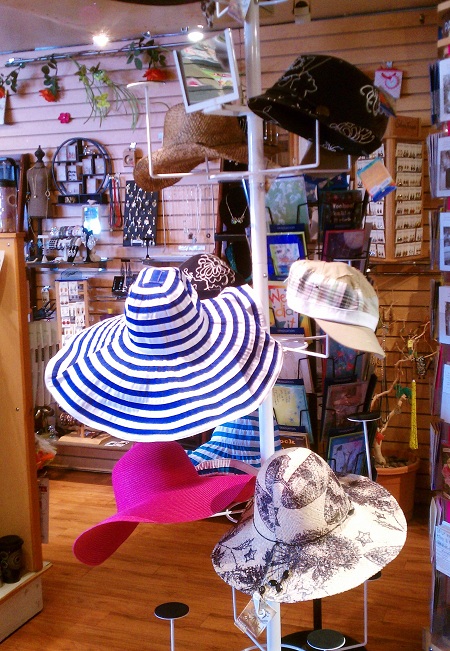 Cute little jewelry hangers…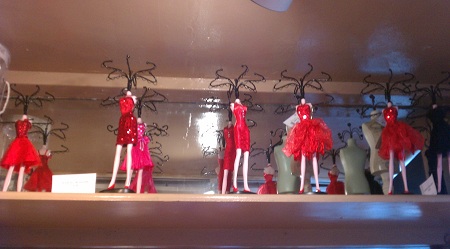 Other little trinkets and gifts…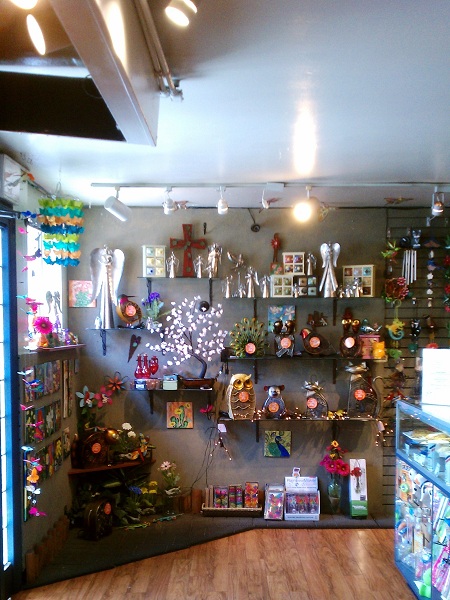 Blinging headbands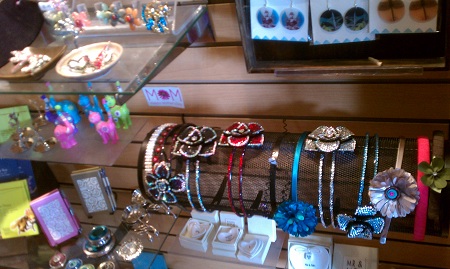 And so many other gifts. I met a friend for lunch and we stood around looking at the gifts forever because there were so many cute little things in the gift shop. If you haven't been, you must stop in and try this meatloaf. Until next time…