I love apple cobbler and peach cobbler, but I wanted to try a mini version of the cobbler, which is great for those who don't want large portions. These were so much fun to make and I had a blast eating them! Thanks again to Arlette for this great recipe and cooking instructions.
We used one can of apple filling, one can of peach filling, butter, dough, all spice, cinnamon, nutmeg, vanilla, one egg, regular sugar and brown sugar. We just poured in the spices to taste. Some people like more nutmeg and less cinnamon or vice versa. So, make sure you season to taste. I have noticed that when cooking with people who have cooked for a long time, they know their recipes by heart and do not measure a lot.
First, pour both pie fillings in a mixing bowl. Mix in the cinnamon, nutmeg, all spice, a few sprinkles of white sugar and less than a cup of brown sugar.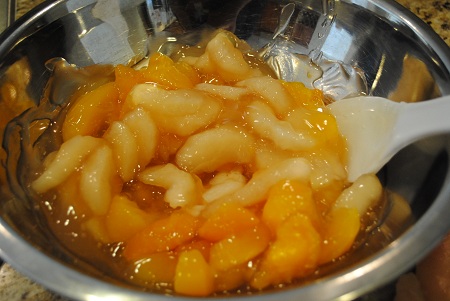 I don't like to use a lot of butter, so we did not use a lot. Although this recipe uses 1/2 stick of butter, we only used maybe two teaspoons of butter.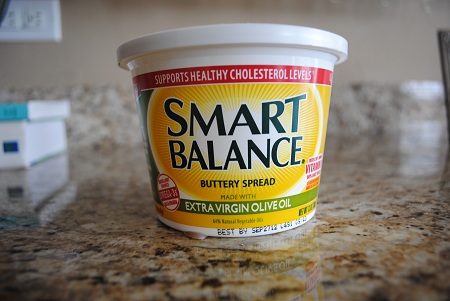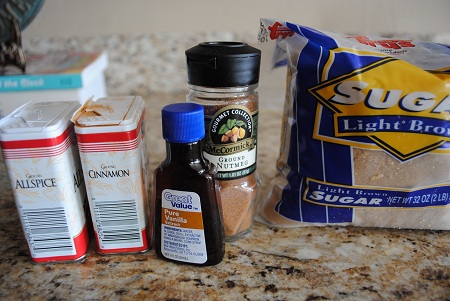 After you have seasoned your fillings, mix the ingredients together and roll out your dough.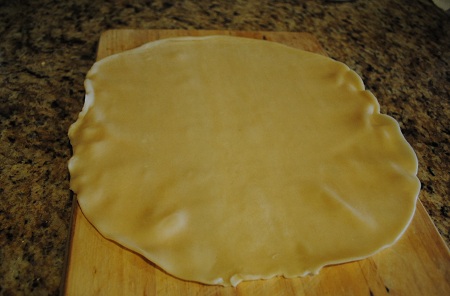 Cut the dough into long slices.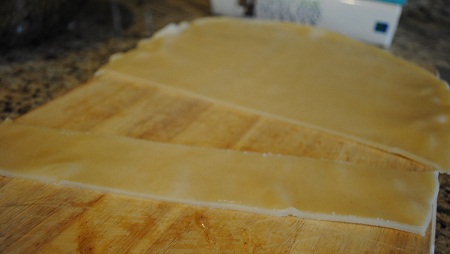 Place the filling on the dough strips and begin rolling the dough over the filling. Don't over stuff them or they will be difficult to roll. Try to close one end of the dough to prevent the the stuffing from falling out of the cobbler. I stuffed each cobbler with both apple and peach instead of making separate apple and peach mini cobblers.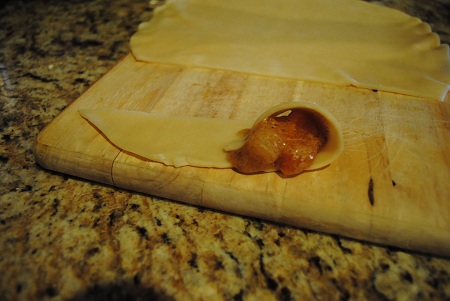 Spray your cookie sheet with a nonstick cooking spray and place the mini cobbler on the cookie sheet.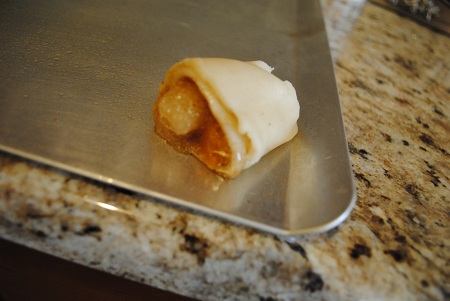 You can also beat one egg really well and brush egg on top of each mini cobbler to make it golden brown when heated. Preheat the oven to 350 degrees and cook until golden brown.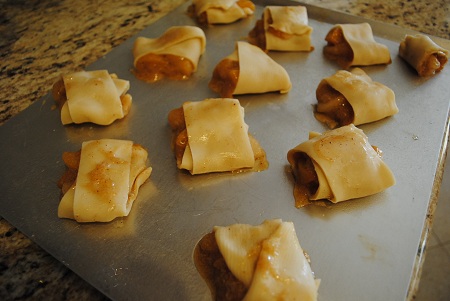 Voila! A sweet, mini treat. This is great with a cold glass of milk or Blue Bell vanilla ice-cream. Love it!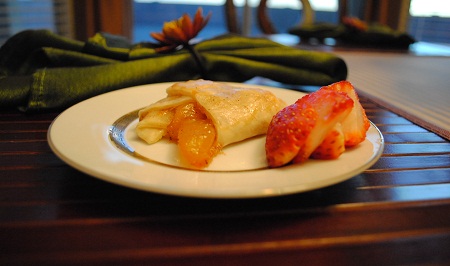 I hope you are off to a great week! Talk to you soon!
xoxoxo