I want to introduce you to an awesome pediatrician, Dr. Duane Dyson, who is located here in Tucson. He serves families from all over Arizona and even has clients as far away as New Mexico. Dr. Dyson exudes character, integrity, and professionalism. The atmosphere in his office is warm and friendly, and I highly recommend his services. He is accepting new patients, he is open five days a week, meet-and-greet appointments are available to meet him and his staff, and same day appointments are available. His office also conducts allergy skin testing to determine whether your child has an allergy. Give his office a call or check out his website for a list of other services offered. Address: 4530 E. Camp Lowell Dr., Bldg. F, Tucson, AZ 85712/ Phone: (520) 202-3488/ Website: www.dysonpediatrics.com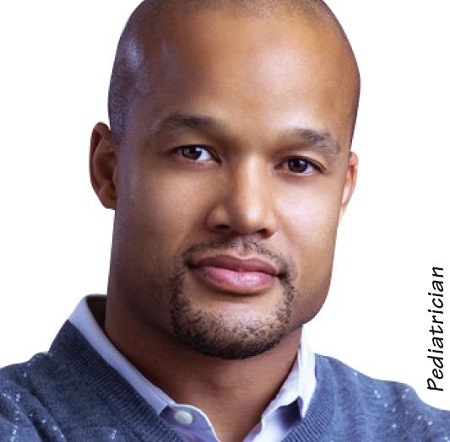 Dr. Dyson enjoyed living in southern California from birth through college. After completing his studies in Molecular and Cell Biology with an emphasis in Cell and Developmental Biology at University of California Berkeley, Dr. Dyson relocated to the south for medical school.
After completing his medical training at Morehouse School of Medicine in Atlanta, Georgia, Dr. Dyson moved north to pursue a residency training in Pediatrics at the Children's Hospital at MetroHealth in Cleveland, Ohio. At the end of his pediatric training, while his wife was completing her dermatology training at the University of Hospitals of Cleveland, Dr. Dyson worked as a hospitalist at The Cleveland Clinic Children's Hospital for Rehabilitation and at The Children's Hospital at MetroHealth. Dr. Dyson continued his stint as a hospitalist at the University of Texas Children's Memorial Hermann Hospital. During his wife's fellowship training, Dr. Dyson managed a large census of patients in the high risk nursery. This valuable experience treating premature and term infants with complex cardiovascular, gastrointestinal, pulmonary and neurologic conditions encouraged Dr. Dyson to follow his patients in the clinic setting.
Dr. Dyson returned to southern California and became a partner in a single specialty practice. Empowering parents and healing children led to a rapid growth of Dr. Dyson's Pediatric practice in San Juan Capistrano. However, due to their desire to spend more time with their children and a slower pace of life, the Dyson family decided to move to Tucson.
After establishing his practice in southeast Tucson, Dr. Dyson had the opportunity in January of 2010 to lead a medical team to remote villages in Tanzania. The experience of treating patients who had traveled hours and even days to receive care persuaded Dr. Dyson to move his practice to the medical hub of Tucson – an ideal location to afford all of his patients the best opportunity to access him easily. Now patients from Willcox and Sierra Vista to Red Rock and the Foothills can enjoy his expanded hours five days per week and new office with no wait and many free passes to activities, such as bowling, skating, miniature golfing, swim lessons, ice cream and more. Give Dyson Pediatrics a call today.
…to live a legacy with integrity, passion and patience.