I have been debating on bed linens for spring/summer. I love white and the calming effect it has in a bedroom, so I chose white. I also used espresso feather down pillows as accent pieces and this is the end result — simple and not fussy at all.
My night stands are not identical. You don't have to purchase matching night stands. Most designers are against matching night stands. Just include an element that brings the two together, like a matching lamp.
Duvet, duvet cover and shams (Macy's), feather down pillows (JCPenney).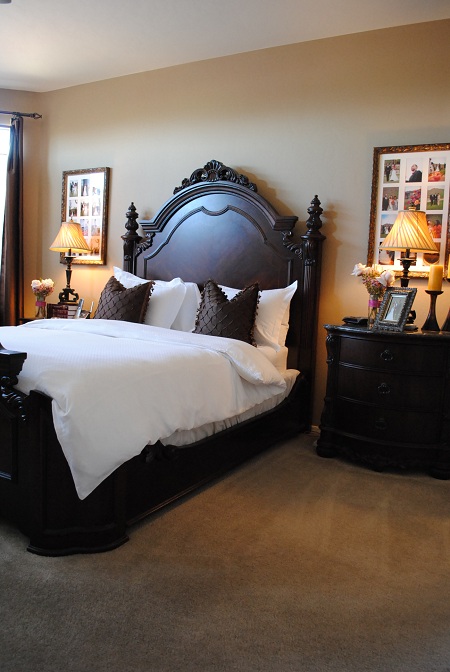 I love feather down pillows because you can easily put a crease in the top of the pillow. Use the edge of your hand and firmly press the top of the pillow to make a slight crease. I love this look in home magazines, and I found out the secret was to purchase pillows with feathers in them. It makes creasing easier.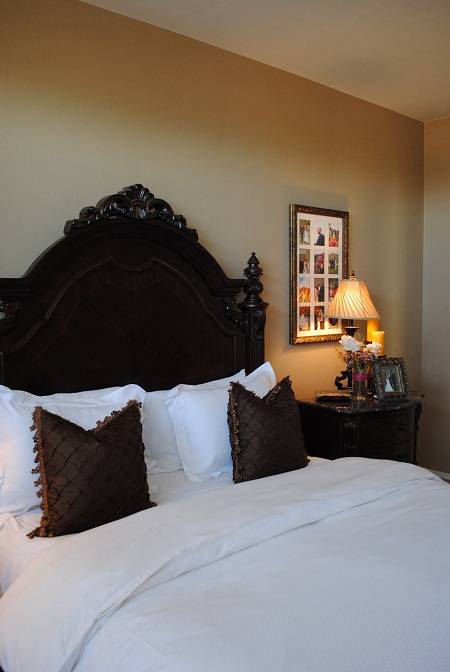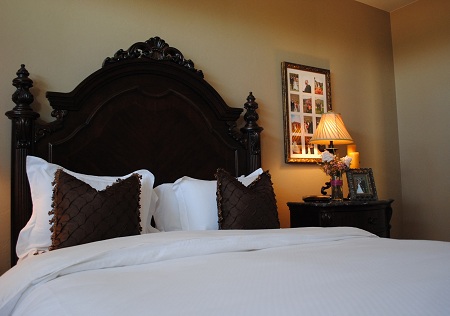 I despise clutter, so I prefer the least amount of items on my nightstand as possible. Not included in the picture is my alarm clock, which is always a necessity. Add a couple of decorative touches and keep it simple.
Fresh flowers (Villa Feliz Flowers), lamp (JCPenney Home), Candle holders and candles (Pier One Imports)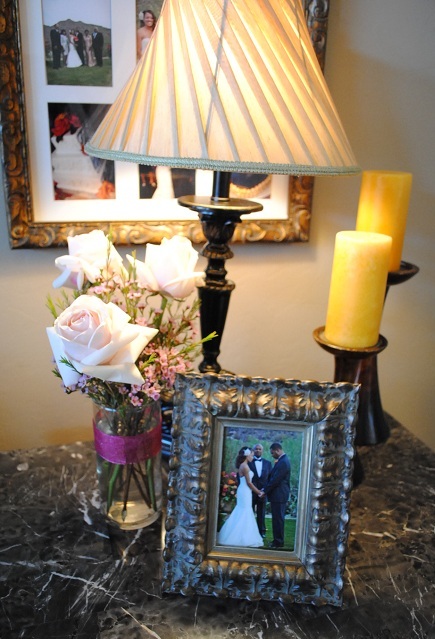 I am enjoying my bedroom right now, and I will continue to do so! I hope you are enjoying your week and I'll talk to you soon!