Have you ever had one of those days where you just want to stay home and watch a movie or read a book? Saturday was one of those days, but when my husband said we were trying out a new restaurant, I threw on something and was ready to ride. There is a new restaurant in town called The Parish. Yep, if you're from Louisiana, you know all about parishes, so when we heard the name of this restaurant, we knew the owners had Louisiana connections. Check out Friday's blog as I review the restaurant and post pics of a couple of my Louisiana favorites.
I originally had on leather ankle booties with this outfit and puffy hair, but I was not feeling the heels or the hair. It's just one of those days. I pulled my hair back and the Chucks got my vote instead. I love these leggings with the leather detail. All I need is a Harley, my riding boots, and a sunny day. I would ride off into the sunset, really I would.
Leggings (Joe's Jeans), Couture Is Here tee (Juicy Couture), watch (Coach by Movado), sunglasses (Burberry), shoes (Converse All-Star), ring (Forever 21), handbag (BCBGMaxazria).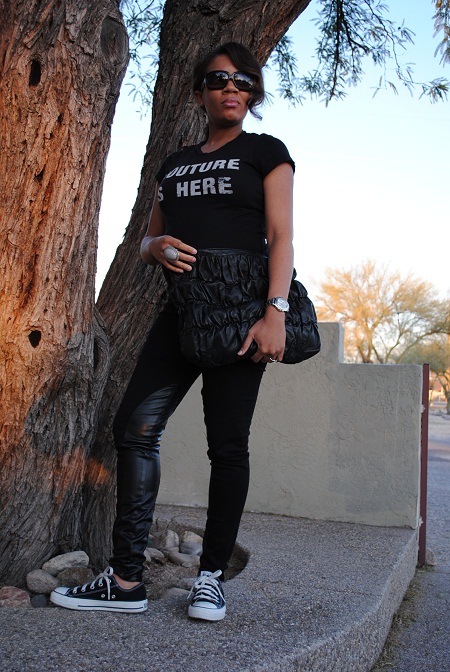 If you don't know by now, this is my favorite handbag over any of my other handbags. I reached into the closet to get another handbag, but I just couldn't do it.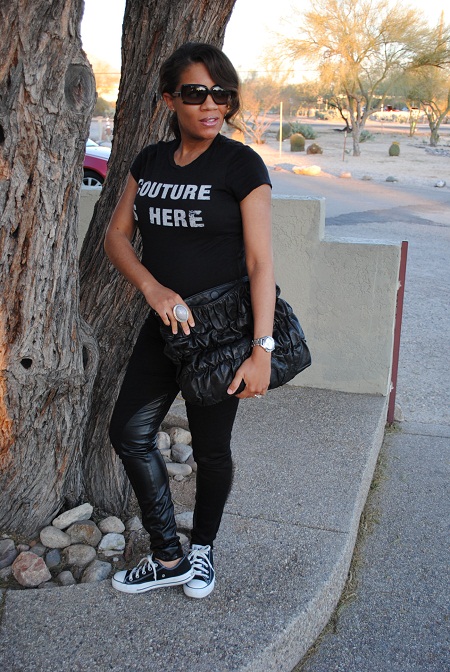 I can only see the tips of my toes now. Matt has to help me put on my shoes. When he isn't home, it takes a pretty long time to get my shoes on.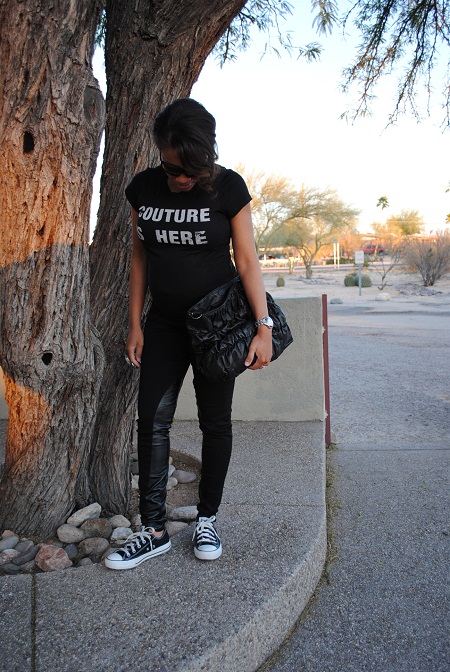 I'm excited about my review of the The Parish. Stay tuned to see if I have finally found a little bit of the South in the desert! 😉